Filling out blank cpr cards is a breeze. We made our PDF tool to make it convenient and assist you to prepare any form online. Here are a few steps you'll want to stick to:
Step 1: Press the orange "Get Form Now" button on the following web page.
Step 2: Once you've accessed your blank cpr cards edit page, you will notice all options you may take regarding your document within the upper menu.
Provide the details required by the application to prepare the document.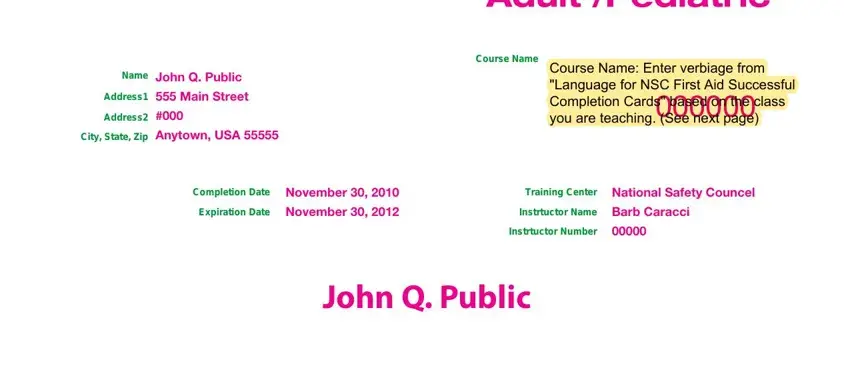 In the These fileds should only be, John Q Public, and AdultPediatric National Safety box, put down your information.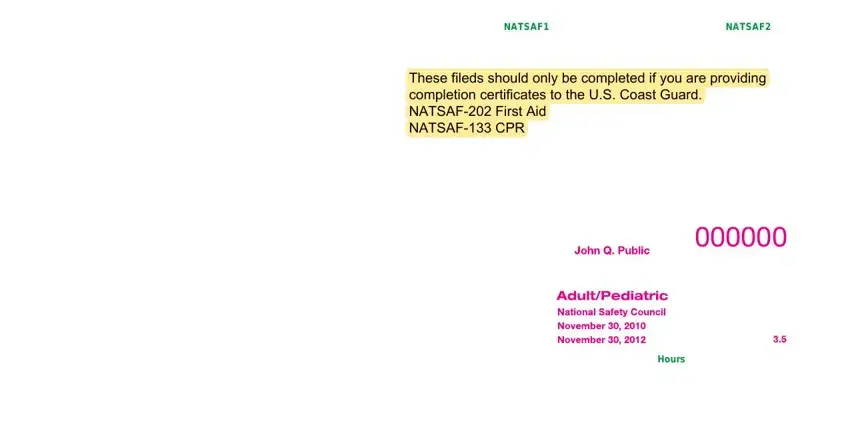 Step 3: Select the Done button to save your file. Now it is offered for export to your device.
Step 4: In order to prevent any issues in the long run, try to prepare as much as two or three duplicates of your form.