We've applied the endeavours of the best programmers to make the PDF editor you can make use of. Our app will allow you to complete the Fieldwork document easily and don't waste your time. All you need to undertake is keep up with the next straightforward instructions.
Step 1: Select the "Get Form Now" button to get started on.
Step 2: At the time you access the Fieldwork editing page, you will see all the functions it is possible to undertake with regards to your document at the upper menu.
Provide the necessary data in each one part to create the PDF Fieldwork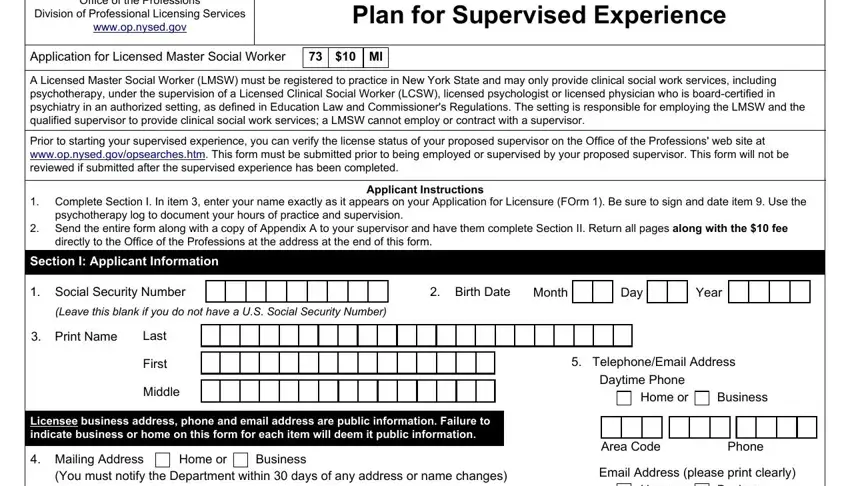 You should prepare the Line, Line, Line, City, State, Country Province, ZIP Code, Home or, Business, New York State DMV ID Number, Driver or NonDriver ID, Leave this blank if you do not, New York State LMSW license number, MSW degree date, and Date LMSW license issued box with the required data.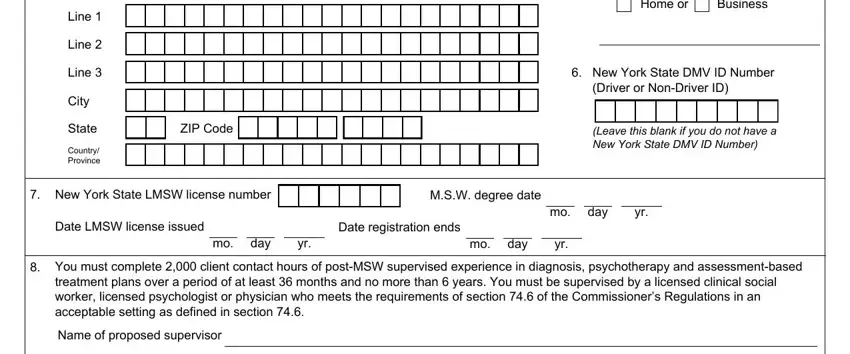 It is vital to note some details in the section Name of setting, Setting address, I declare and affirm that the, Signature, Social Worker Form Page of, and Date.

The Instructions to the Supervisor, Name of the applicant, Supervisor name, see Section I item, I am licensed and currently, Licensed Clinical Social Worker, Licensed Psychologist, Licensed Physician, License number, License number, License number, Are you ABPN certified in, Yes, No If yes ABPN certificate number, and License date box may be used to indicate the rights and responsibilities of each party.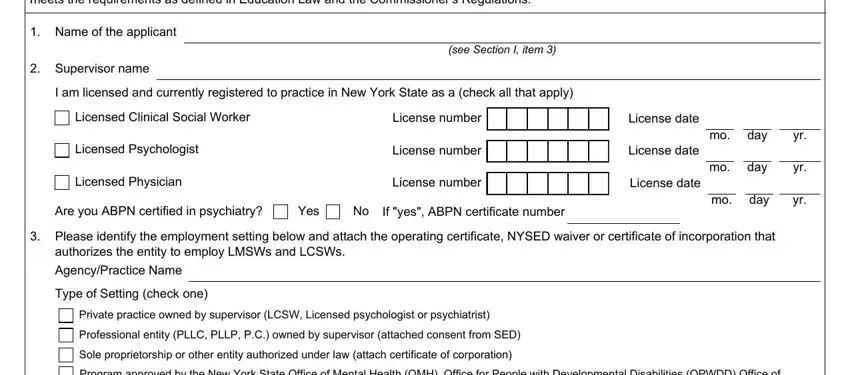 Fill out the template by looking at the next areas: Program approved by the New York, Elementary middle high school or, Psychotherapy institute chartered, Notforprofit or other entity, Other describe, AgencyPractice address, AgencyPractice Phone, AgencyPractice web site, Fax, Email, The supervisor must be employed by, Attestation, I hereby certify that I have read, Supervisor Signature Print Name, and Date.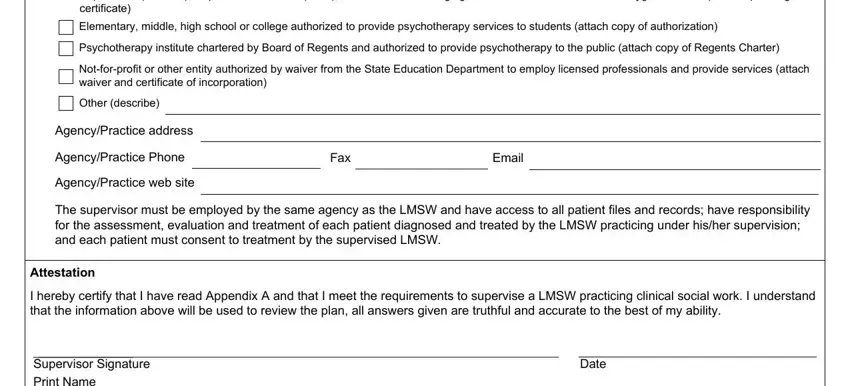 Step 3: In case you are done, select the "Done" button to upload your PDF document.
Step 4: You may create duplicates of the form torefrain from any kind of possible challenges. Don't get worried, we don't reveal or record your data.