You'll find nothing complex about completing the credit investigations and reports if you use our editor. Following these basic steps, you're going to get the fully filled out PDF document in the minimum time frame you can.
Step 1: Press the button "Get form here" to access it.
Step 2: The instant you access our credit investigations and reports editing page, there'll be each of the options you can undertake with regards to your file within the upper menu.
These areas are what you will have to complete to have the finished PDF document.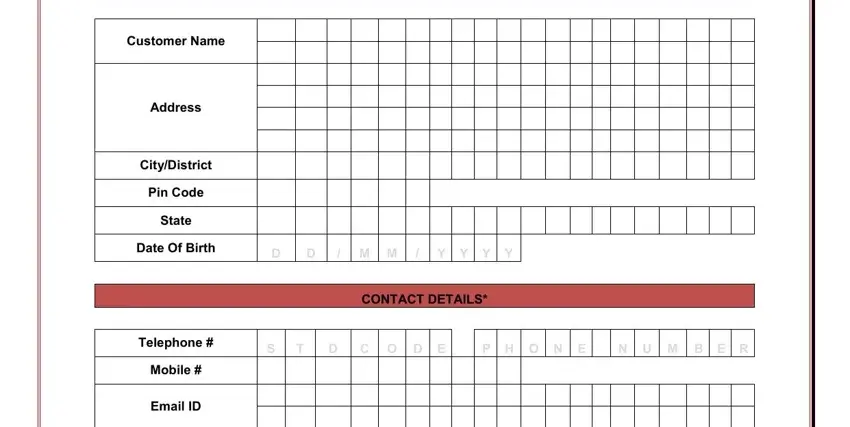 In the field Credit Report Order Number, DISPUTE QUERY TYPE, Personal Information, PLEASE ELABORATE THE QUERY, Customer Address, and PLEASE ELABORATE THE QUERY note the particulars which the program demands you to do.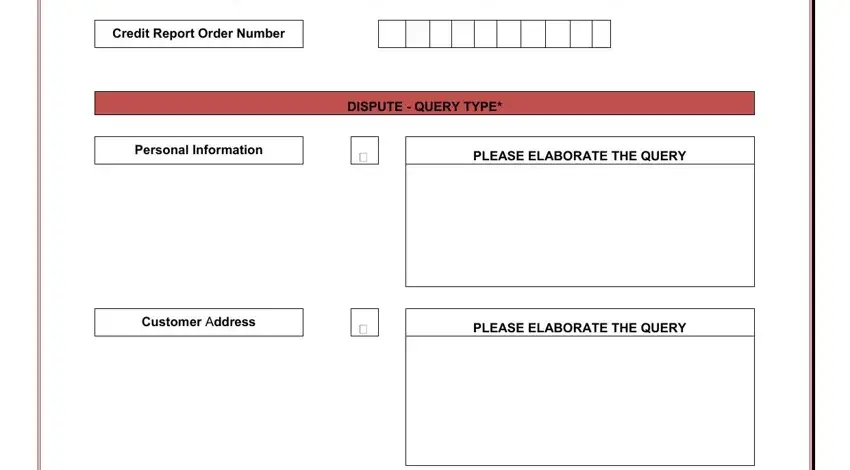 You have to highlight the required particulars within the Enquiries, PLEASE ELABORATE THE QUERY, Account Details, and PLEASE ELABORATE THE QUERY part.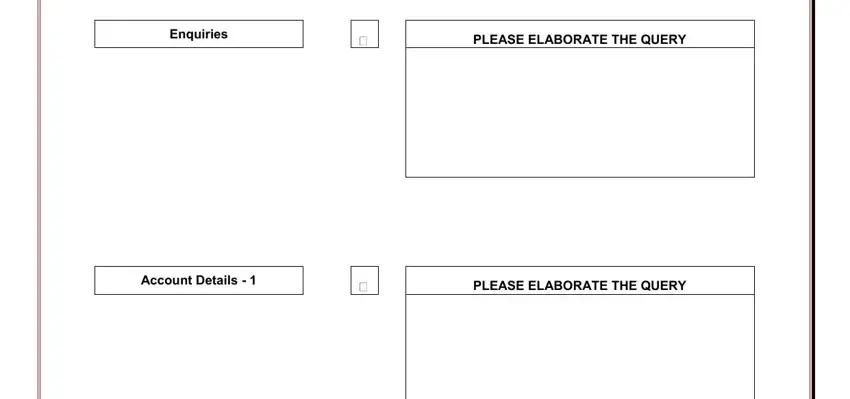 The Account Details, PLEASE ELABORATE THE QUERY, General Query, PLEASE ELABORATE THE QUERY, In case there are any more queries, The above query has been raised by, I acknowledge and accept the Terms, Customer Signature, and Date field needs to be used to list the rights or responsibilities of both parties.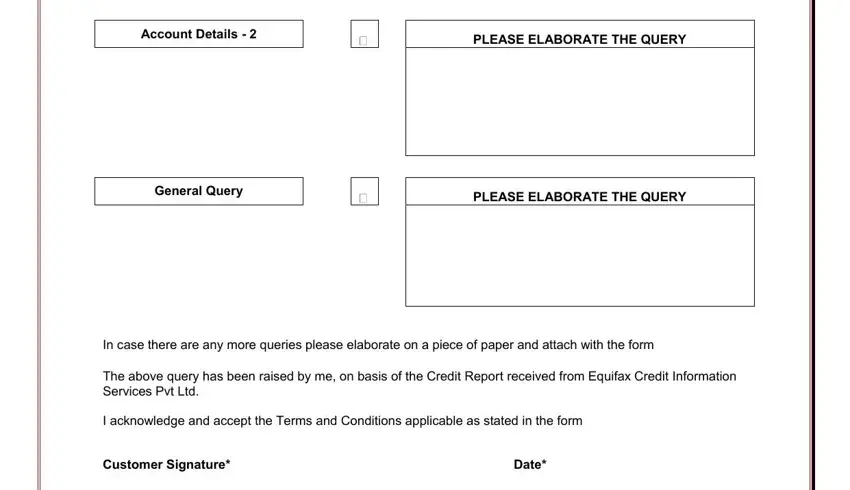 Step 3: Once you've selected the Done button, your form will be accessible for transfer to any type of device or email you indicate.
Step 4: Make copies of your file. This will prevent potential future worries. We do not watch or disclose your data, therefore feel comfortable knowing it's going to be secure.