Csa Form 1 can be filled out very easily. Simply open FormsPal PDF tool to finish the job promptly. To make our tool better and easier to work with, we continuously develop new features, with our users' suggestions in mind. With some simple steps, it is possible to start your PDF journey:
Step 1: Hit the "Get Form" button in the top part of this page to access our editor.
Step 2: As you access the online editor, there'll be the form all set to be filled in. In addition to filling in different blanks, you could also do other sorts of things with the form, namely adding any text, modifying the initial textual content, inserting illustrations or photos, affixing your signature to the form, and a lot more.
With regards to the blank fields of this specific document, this is what you need to do:
1. When completing the Csa Form 1, be certain to include all needed blanks within the relevant section. It will help to speed up the process, making it possible for your details to be handled promptly and accurately.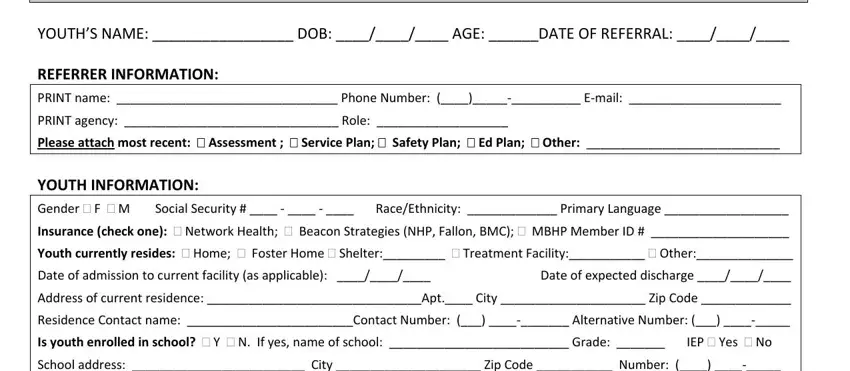 2. After completing the previous part, head on to the subsequent part and complete the essential details in all these blanks - Eliot Community Human Services, Are there any special languages, and RELEVANT INFORMATION Presenting.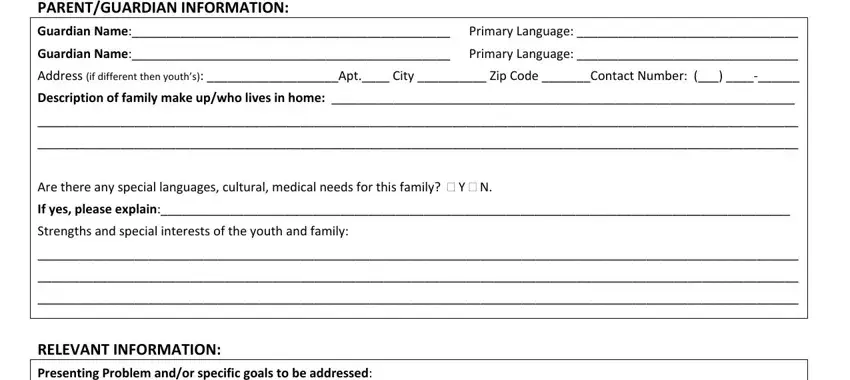 3. The following section is about RELEVANT INFORMATION Presenting, and Brief summary of prior - type in these fields.

4. The following subsection needs your input in the subsequent areas: RELEVANT INFORMATION contd, Please check if the youth has had, History of psychiatric, AXIS II AXIS IV, and AXIS I AXIS III AXIS V Brief. Make certain you give all requested details to move further.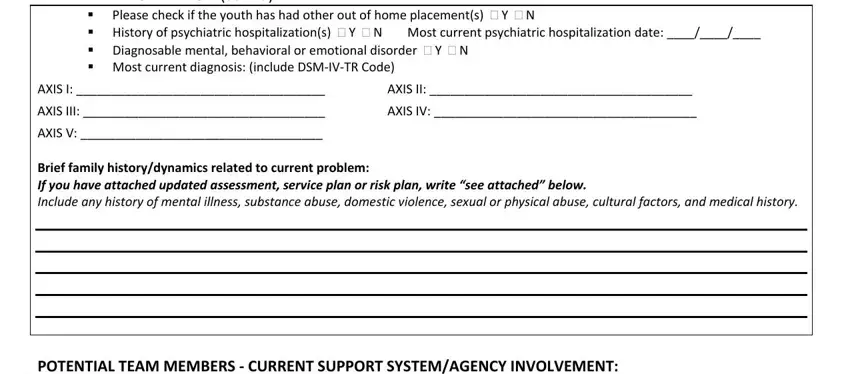 5. Since you get close to the conclusion of this document, there are actually a few more requirements that should be satisfied. Particularly, Provider, Contact Person, Agency, Phone Number, PCP Therapist DCF DMH Psychiatrist, Name of Medications, Dose, and The family understands the must all be filled in.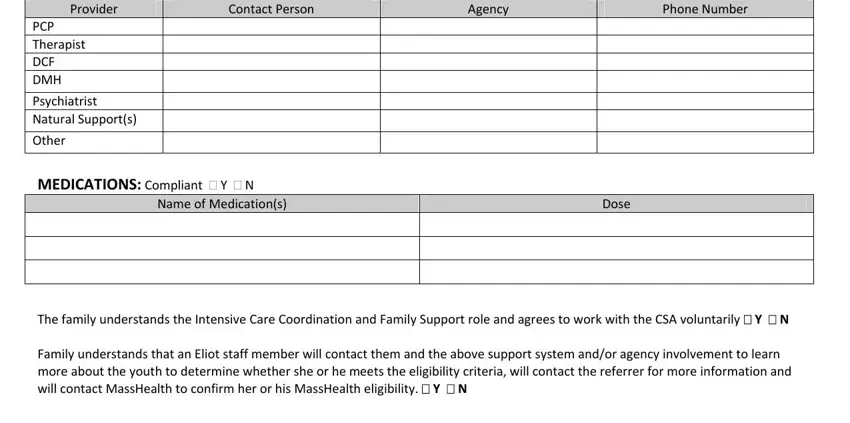 In terms of Phone Number and Dose, ensure that you don't make any mistakes in this current part. The two of these are considered the most important fields in this page.
Step 3: Check the details you've inserted in the blanks and then click on the "Done" button. Join FormsPal right now and instantly get Csa Form 1, all set for downloading. Every single edit you make is conveniently saved , helping you to change the pdf at a later point as needed. At FormsPal, we strive to be certain that all of your information is stored secure.