Our top computer programmers worked hard to develop the PDF editor we are now happy to present to you. Our software enables you to simply prepare da form 4126 and saves valuable time. You only need to keep up with this procedure.
Step 1: Select the button "Get Form Here" and select it.
Step 2: Once you've entered your da form 4126 edit page, you will notice all actions it is possible to take with regards to your file in the upper menu.
Complete the da form 4126 PDF and enter the material for every part: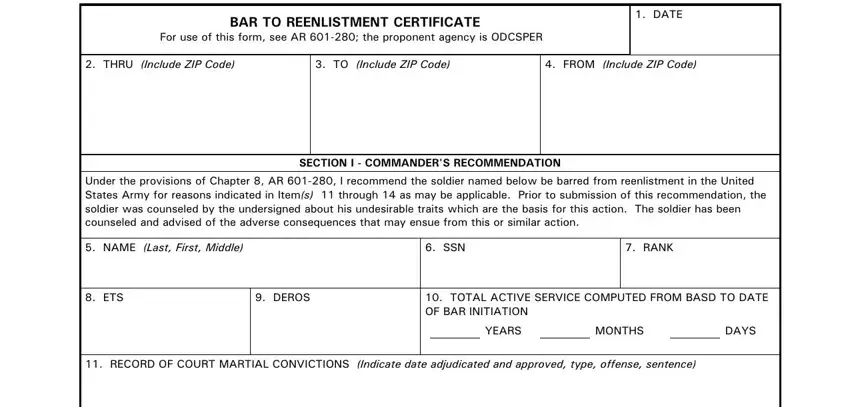 Fill out the section with all the particulars asked by the system.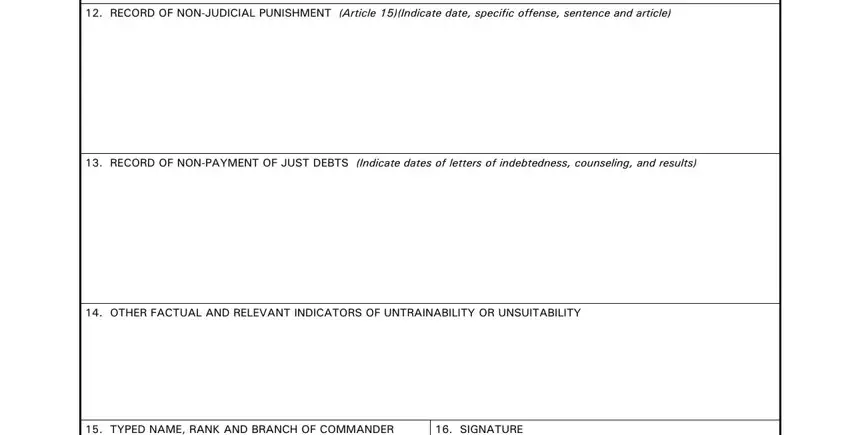 The system will require you to note certain fundamental info to conveniently submit the part DA FORM 4126, R EDITION OF MAY 88 IS OBSOLETE, and USA, PPC V, 1

Make sure you write down the rights and responsibilities of the sides in the SECTION II - SOLDIER, 'S REVIEW, I have been furnished a copy of my, I have been counseled and advised, I use continuation sheet if, and do not desire to submit a box.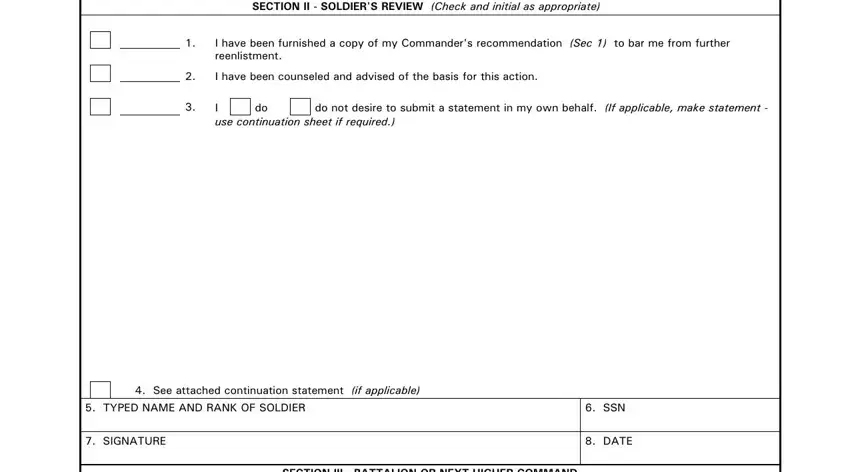 Finalize by analyzing the following fields and preparing them accordingly: SECTION III - BATTALION OR NEXT, Recommend the soldier be barred, The bar certificate is disapproved, The bar certificate is approved, and SECTION IV - COUNSELING.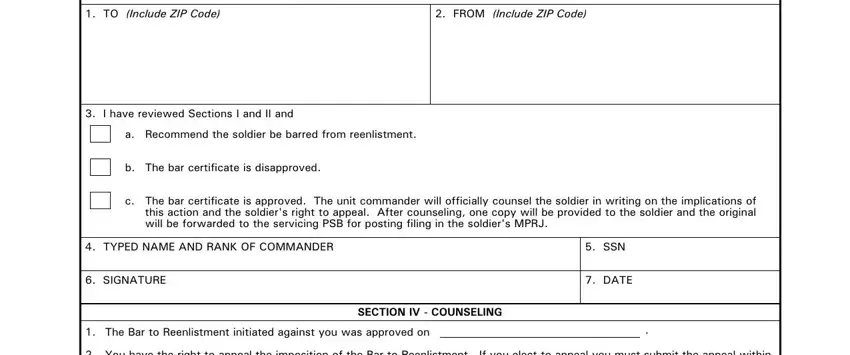 Step 3: Select "Done". Now you can transfer your PDF file.
Step 4: It's going to be easier to create duplicates of your file. There is no doubt that we won't display or check out your particulars.