You can easily fill out the da 7222 1 fillable file with our PDF editor. The next steps can help you immediately prepare your document.
Step 1: On this website page, hit the orange "Get form now" button.
Step 2: You'll find each of the functions you can undertake on the document after you've accessed the da 7222 1 fillable editing page.
Create the next segments to prepare the file: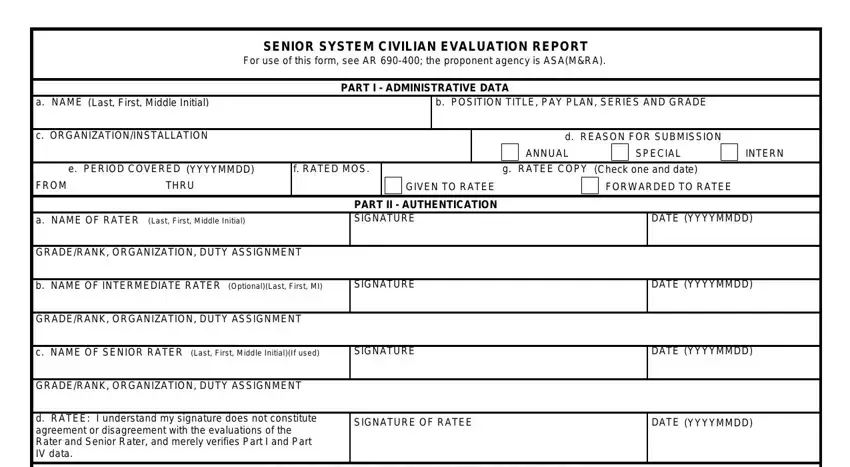 Indicate the data in SALARY, INCREASE RATING, SALARY, PERFORMANCE, AWARD, BONUS RECOMMENDING, OFFICIALS YES, YES, RATE, R INTERMEDIATERATE, R PERFORMANCE, REVIEW, BOARD DATE, YYYY, MM, DD FUND, CITE SENIORRATE, R PART, IV, DUTY, DESCRIPTION, Rate, r and is, correct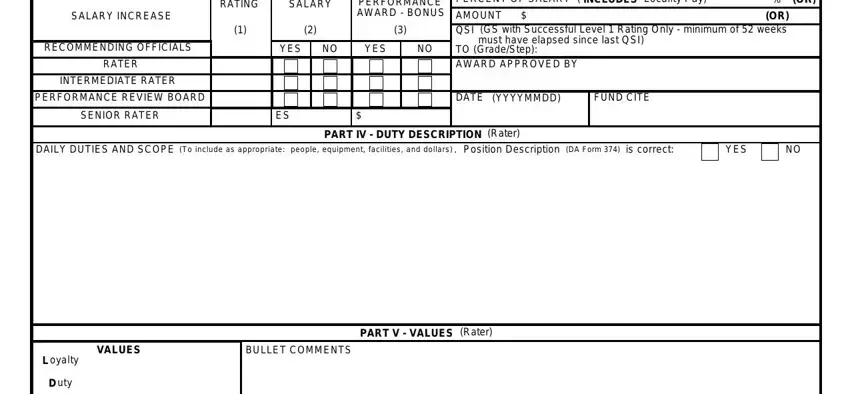 The system will demand you to note some significant data to easily submit the segment PERIOD, COVERED, YYYY, MM, DD RATE, ES, NAME thru, PART, VI, PERFORMANCE, EVALUATION, Rate, r Excellence, or, More, Obj Excellence, Obj Success, All, or, Excellence Needs, Improvement, or, More, Obj Fails, or, More, Obj Yes, and b, BULLET, EXAMPLES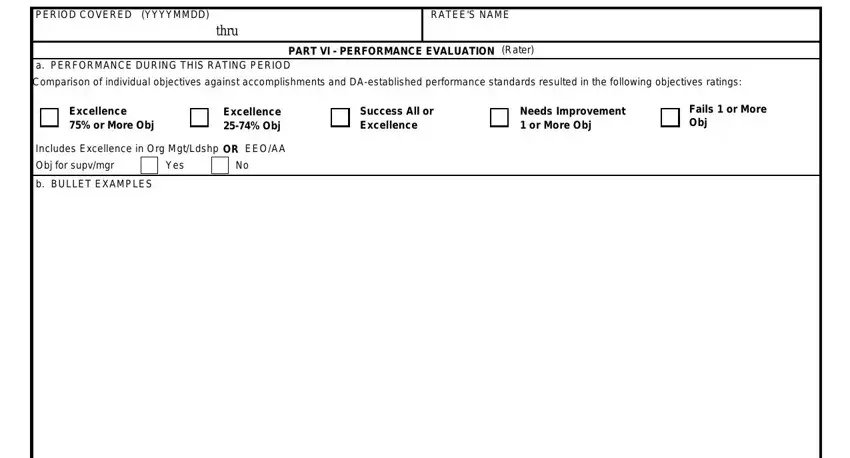 You will need to spell out the rights and obligations of each side in space BULLET, COMMENTS PART, VII, INTERMEDIATE, RATE, R, Optional PART, IX, SENIOR, RATE, Rif, used OVERALL, PERFORMANCE, RATING BULLET, COMMENTS, Performance, Potential SUCCESSFUL, FAIR, UNSUCCESSFUL, MUST, Have, Senior Rate, r, Review YES, NO, Explain REVERSED, A, FORM, MAR and A, PDP, EvES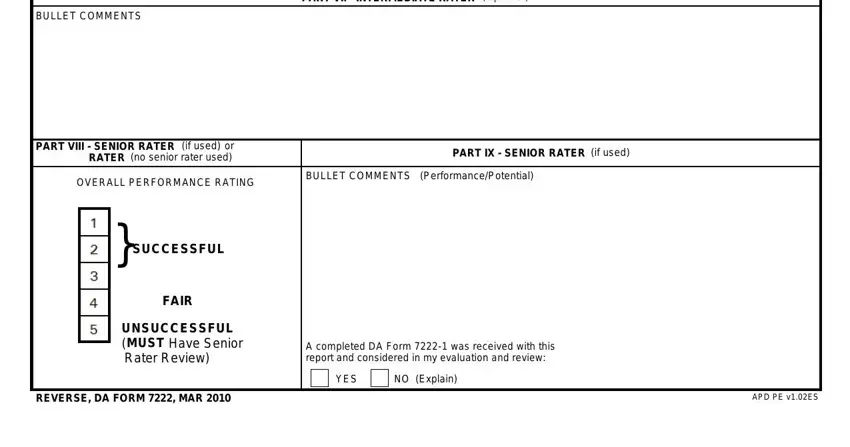 Step 3: Click the Done button to save the file. At this point it is offered for transfer to your device.
Step 4: To avoid different challenges later on, you will need to make up to a couple of copies of the document.