We have used the hard work of our best developers to develop the PDF editor you may want to make use of. Our application allows you to fill out the dd 369 army pubs document easily and don't waste precious time. Everything you should do is follow these straightforward guidelines.
Step 1: Choose the button "Get Form Here" on this webpage and select it.
Step 2: Now it's easy to edit the dd 369 army pubs. This multifunctional toolbar can help you add, eliminate, improve, and highlight text as well as conduct similar commands.
The next segments will constitute the PDF document that you will be completing: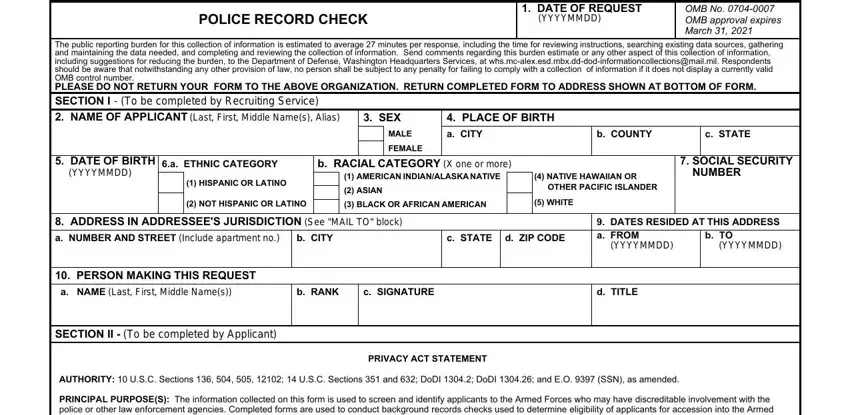 Write the required data in the ROUTINE USE, S The routine uses, DISCLOSURE: Voluntary, THE INFORMATION REQUESTED BELOW, SIGNATURE, SECTION III - (To be completed by, (If YES, IS APPLICANT NOW UNDERGOING COURT, YES, THIS IS TO CERTIFY THAT THE ABOVE, LAW ENFORCEMENT AGENCY MAIL TO:, and RECRUITING AGENCY MAIL FROM: part.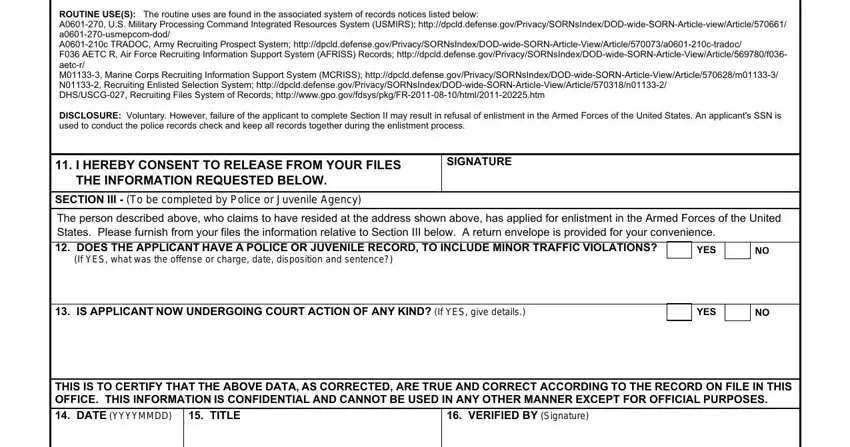 In the LAW ENFORCEMENT AGENCY MAIL TO:, RECRUITING AGENCY MAIL FROM:, DD FORM 369, and PREVIOUS EDITION IS OBSOLETE area, point out the significant data.

Step 3: As soon as you've selected the Done button, your form should be available for upload to any device or email you specify.
Step 4: It may be safer to maintain copies of the form. You can rest assured that we will not display or check out your information.