The PDF editor was made with the intention of allowing it to be as effortless and easy-to-use as it can be. All of these steps are going to make filling out the dhs 3200 fast and simple.
Step 1: You can select the orange "Get Form Now" button at the top of the following website page.
Step 2: The moment you enter our dhs 3200 editing page, there'll be all the functions you can take with regards to your template at the top menu.
Provide the appropriate details in every single part to fill out the PDF dhs 3200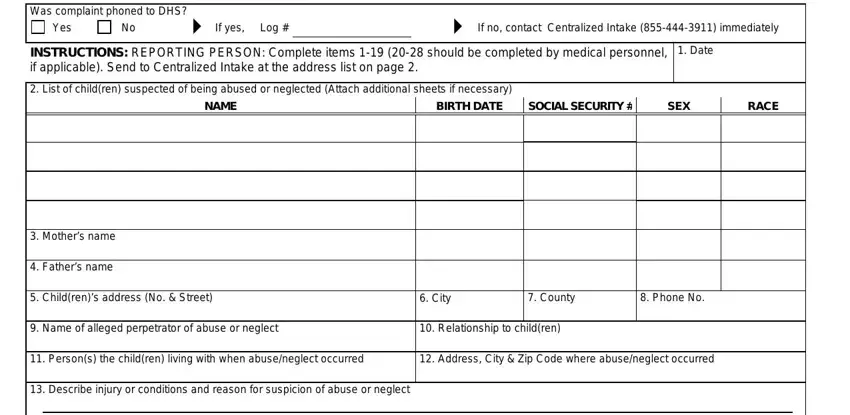 You need to type in the information within the segment 01 Private Physician/Physician's, 13 School Administrator 14 School, 45 Private Agency Social Worker 46, 15b, Report Code (see above) 15a, 15c, 15d, and 15f.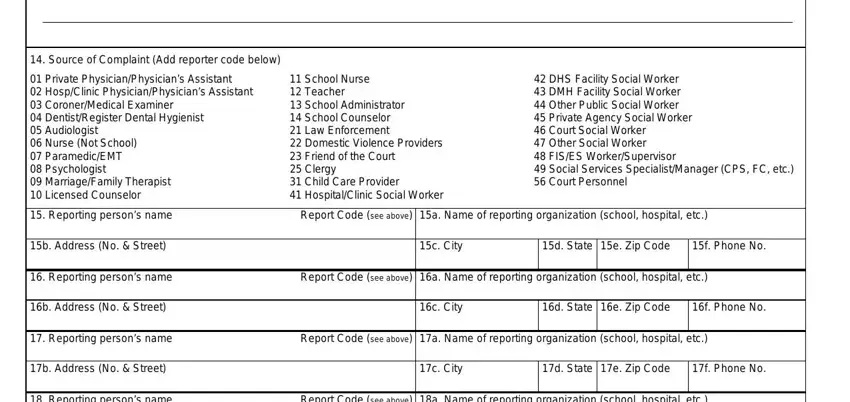 Jot down the vital particulars in 16b, 17b, 18b, 19b, Report Code (see above) 16a, 16c, 16d, 16f, Report Code (see above) 17a, 17c, 17d, 17f, Report Code (see above) 18a, 18c, 18d, 18f, Report Code (see above) 19a, 19c, 19d, 19f, and DHS-3200 (Rev section.

Be sure to describe the rights and obligations of the parties in the YES, DATES, PLACES, Department of Human Services (DHS), AUTHORITY: COMPLETION: Mandatory, and None field.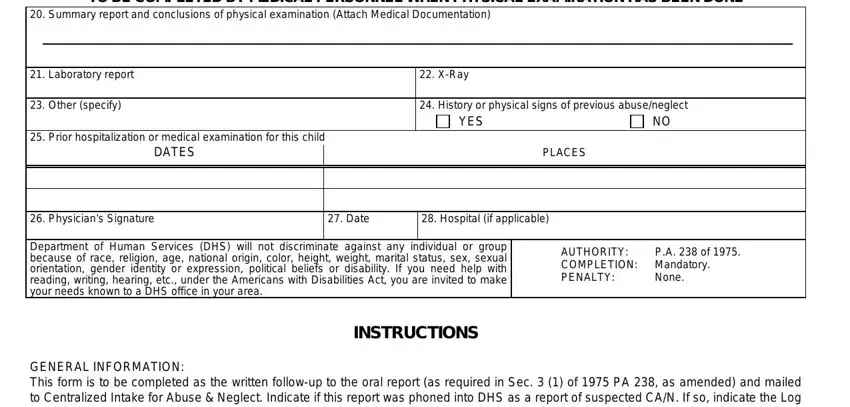 Step 3: Press the "Done" button. Now it's easy to export the PDF document to your device. In addition, you can easily send it by email.
Step 4: Come up with a duplicate of each file. It will certainly save you some time and allow you to prevent issues in the future. By the way, your data will not be revealed or monitored by us.