The PDF editor was built to be as simple as possible. Since you keep up with the following actions, the process of managing the printable dvir form file will be hassle-free.
Step 1: Find the button "Get Form Here" on the following webpage and press it.
Step 2: You will discover each of the functions which you can use on the template after you've accessed the printable dvir form editing page.
It is essential to provide the following data so you can fill in the file: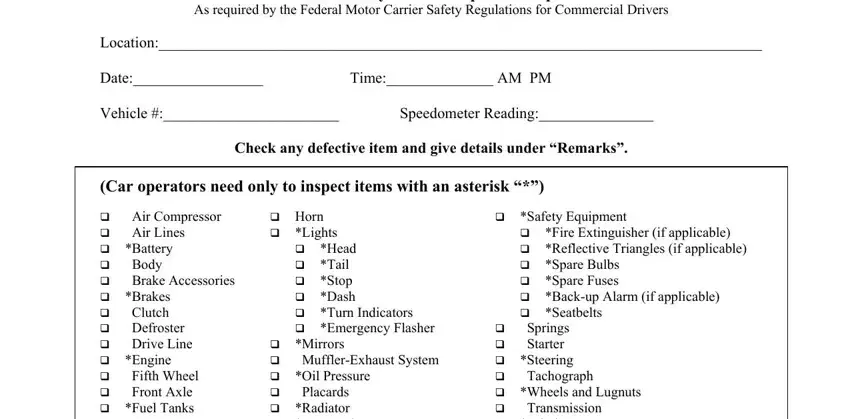 Jot down the information in Remarks, cid, YES and cid, NO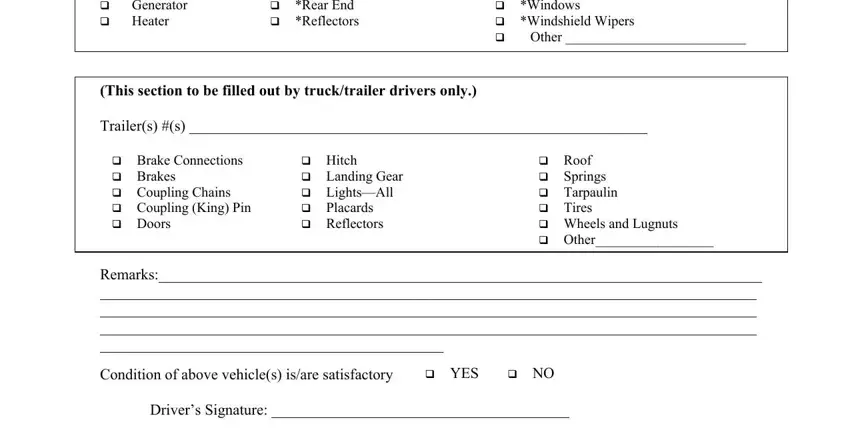 The program will request you to give some relevant data to effortlessly fill out the area cid, YES cid, NO cid, YES and cid, NO

Step 3: Hit the Done button to save the form. So now it is accessible for transfer to your electronic device.
Step 4: In order to avoid probable upcoming difficulties, make sure to get a minimum of two or three copies of every document.