Using PDF documents online is actually surprisingly easy using our PDF tool. You can fill out 1MAY here and use a number of other functions we provide. Our team is continuously endeavoring to develop the editor and make it much better for users with its extensive features. Unlock an ceaselessly innovative experience now - explore and uncover new opportunities as you go! By taking a few basic steps, you may begin your PDF editing:
Step 1: Just press the "Get Form Button" at the top of this page to start up our pdf file editor. There you will find all that is required to work with your document.
Step 2: As you launch the file editor, you'll see the form all set to be filled out. Aside from filling out various fields, you might also do many other actions with the PDF, such as putting on any words, editing the initial textual content, inserting graphics, placing your signature to the document, and a lot more.
Be attentive while completing this pdf. Make certain each blank field is completed properly.
1. You should complete the 1MAY properly, hence take care when filling in the segments comprising all of these fields: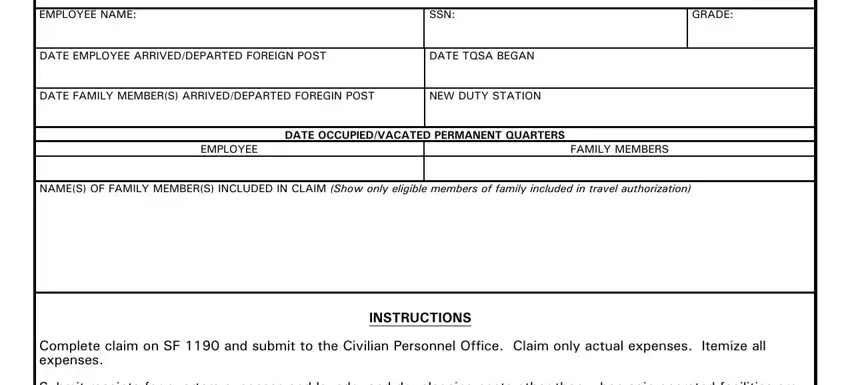 2. Once your current task is complete, take the next step – fill out all of these fields - REMARKS OR EXPLANATION, EMPLOYEE SIGNATURE, DATE, and EA FORM E MAY REPLACES EDITION OF with their corresponding information. Make sure to double check that everything has been entered correctly before continuing!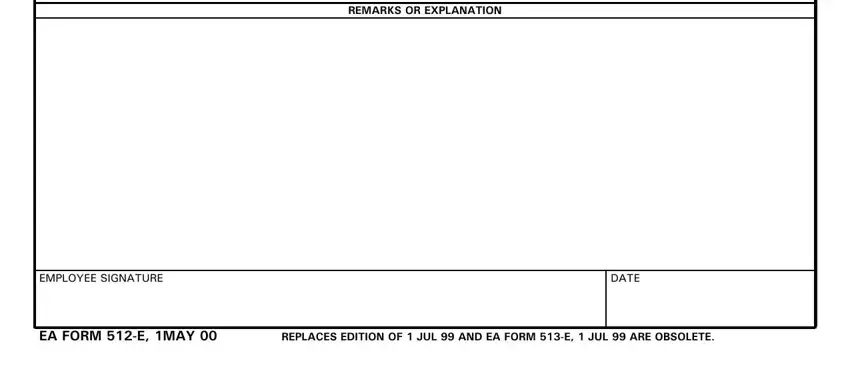 As to EMPLOYEE SIGNATURE and DATE, be sure you get them right here. Both of these are thought to be the key fields in this page.
3. In this step, examine NAME, ORGANIZATION, GRADE, SSN, US Equal W OFFICE TEL, DATE, LODGING LOCATION, LODGING COST, NO OF PERS, WON, DOLLAR, MBR, DEP, AGE, and MEAL COST INCLUDE. Each of these are required to be taken care of with utmost precision.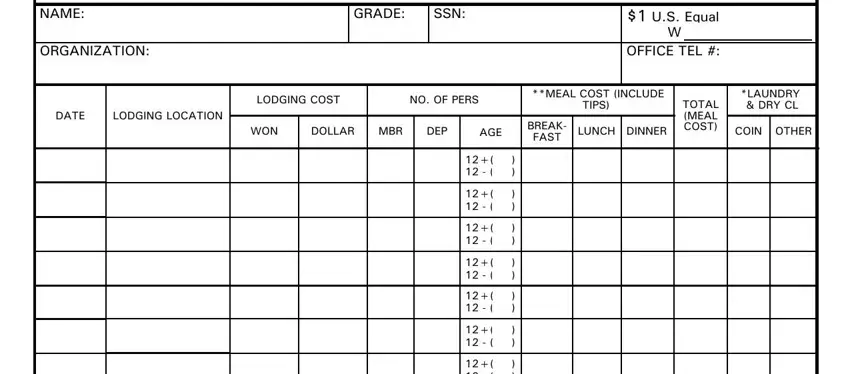 4. Filling in is key in this next part - ensure to take your time and fill out each empty field!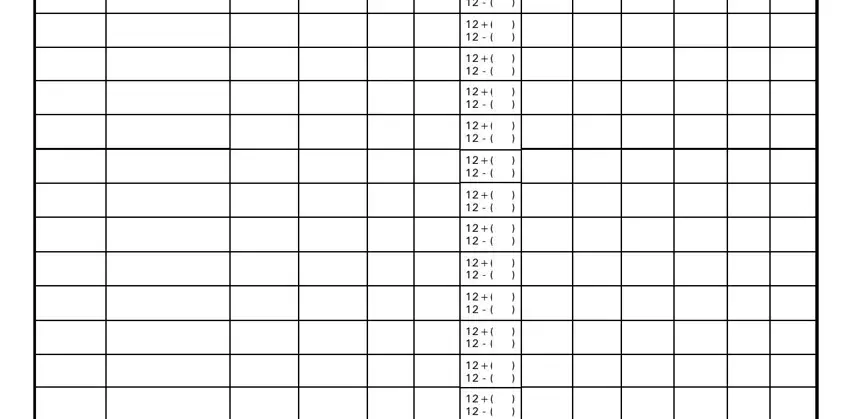 5. Finally, this final segment is what you have to complete before using the PDF. The fields at this point are the next: DATE SIGNATURE, st days nd days Addl days, NOTE Submit receipts or other, Show C for each commercial meal, and EA FORM E MAY Reverse.

Step 3: Just after taking one more look at the fields, click "Done" and you're good to go! Grab the 1MAY once you subscribe to a free trial. Instantly get access to the pdf file inside your FormsPal account, with any modifications and changes being all kept! When you work with FormsPal, it is simple to fill out forms without having to be concerned about data incidents or entries getting distributed. Our secure platform makes sure that your personal data is stored safe.