Creating files using our PDF editor is easier when compared with nearly anything. To modify E-mail the document, there's nothing you need to do - simply continue with the actions down below:
Step 1: Locate the button "Get Form Here" and hit it.
Step 2: Now you're on the document editing page. You can modify and add text to the file, highlight specified content, cross or check specific words, add images, sign it, get rid of unwanted fields, or eliminate them entirely.
These particular segments are going to make up your PDF document: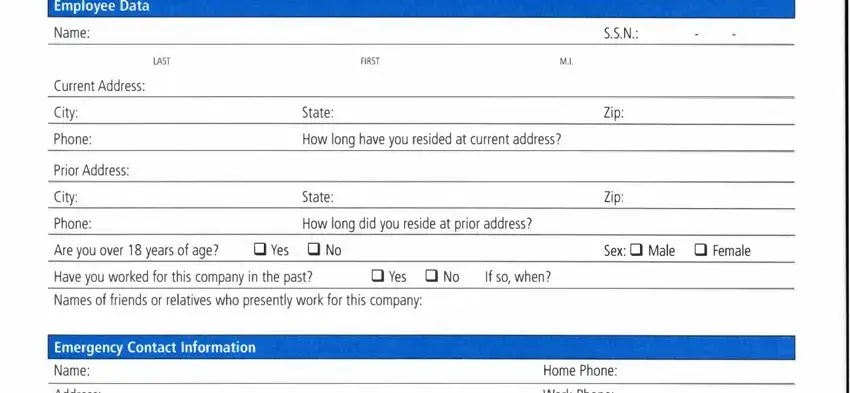 Enter the appropriate data in the area Address, City, Work Phone, State, Zip, How is this person, related, to you, Name, Address, City, Home Phone, Work Phone, State, and Zip.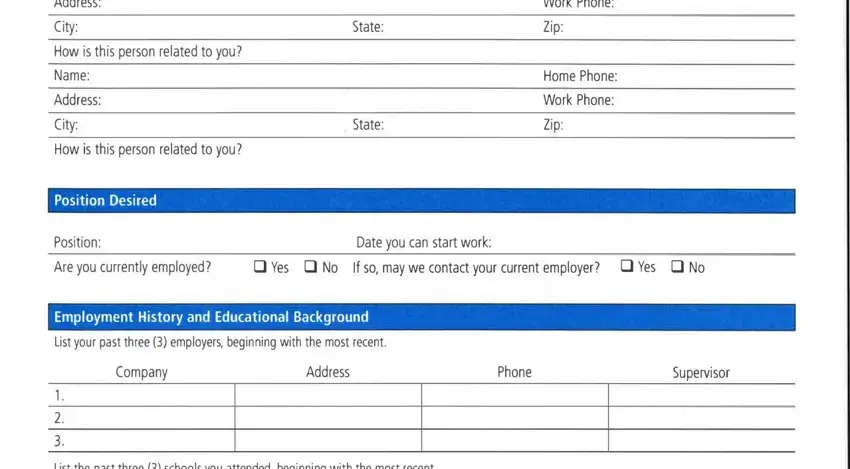 Point out the most essential details about the Name and Address Years Completed, Did you graduate, MajorDegree, and Page of part.

Within the field List any foreign, languages, you speak and check your level, of fluency, MinimalFluent Read Write, List any special, skillsabilities, you have that can be applied, to this position, Security Have you ever been bonded, Have you been convicted, of a felony this will not, the past years Yes No you from, consideration, and within, include the rights and obligations of the parties.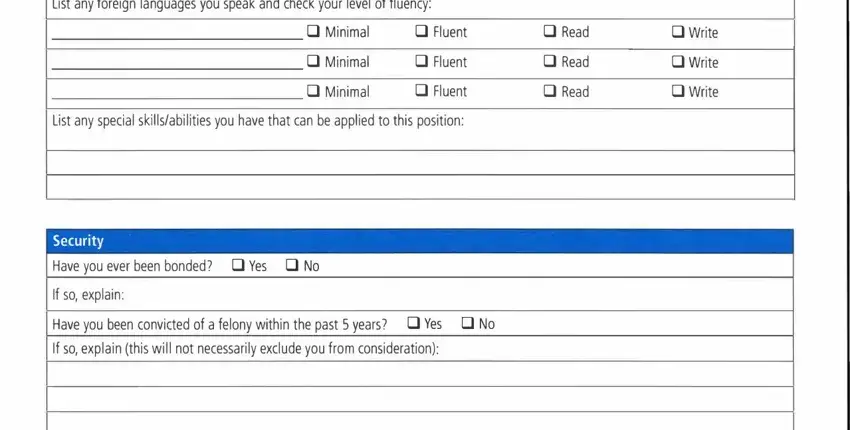 Complete the form by analyzing the next sections: Military, commitment, including, National Guard, service, that would influence, Rank, your work schedule Yes, Branch I, Are you a disabled, veteran Yes No, Have you served, in the military Yes No to, Served, and from I I Do you have any military.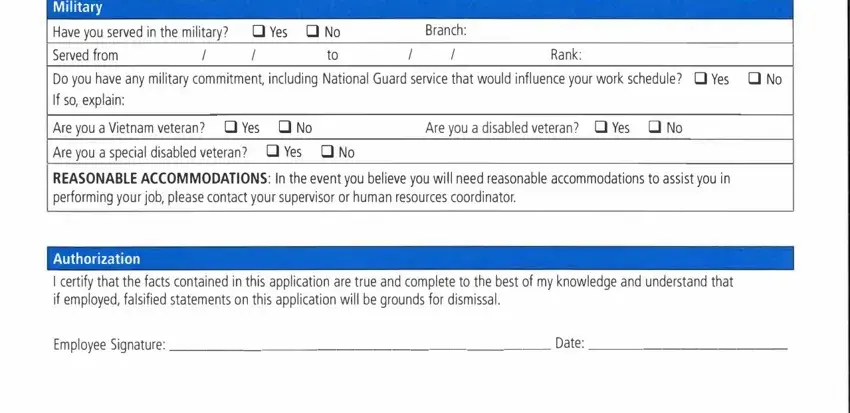 Step 3: Click the Done button to ensure that your completed file can be exported to every device you end up picking or sent to an email you specify.
Step 4: It's going to be more convenient to create copies of the file. You can rest easy that we won't publish or check out your data.