Dealing with PDF documents online is certainly quite easy using our PDF tool. Anyone can fill in employee information form here without trouble. In order to make our editor better and simpler to work with, we constantly implement new features, with our users' suggestions in mind. All it takes is a couple of easy steps:
Step 1: Simply click the "Get Form Button" in the top section of this page to open our pdf file editor. There you will find everything that is required to fill out your document.
Step 2: Using our state-of-the-art PDF editing tool, it is possible to do more than simply fill out blank form fields. Try each of the functions and make your forms appear professional with customized textual content put in, or modify the file's original input to perfection - all that supported by an ability to insert your own graphics and sign it off.
Pay close attention when filling out this form. Make certain every single blank is done correctly.
1. Fill out the employee information form with a group of major blank fields. Gather all the information you need and ensure there is nothing missed!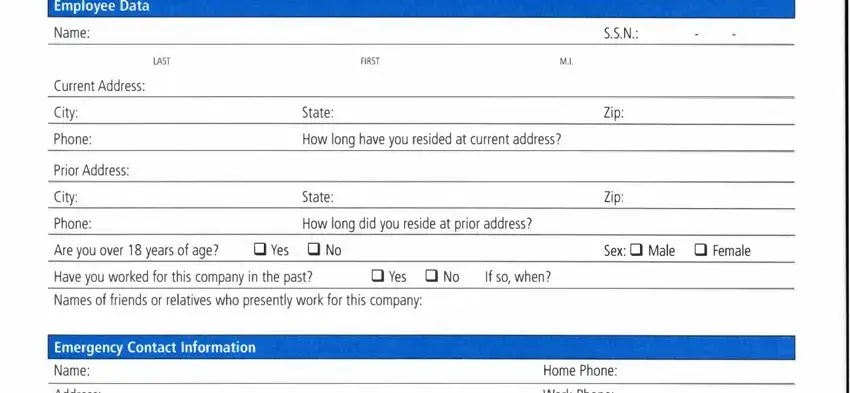 2. The third step is to fill out the following blank fields: Hourly Rate Payroll Frequency, County, State Zip Code, and Sex Male Female.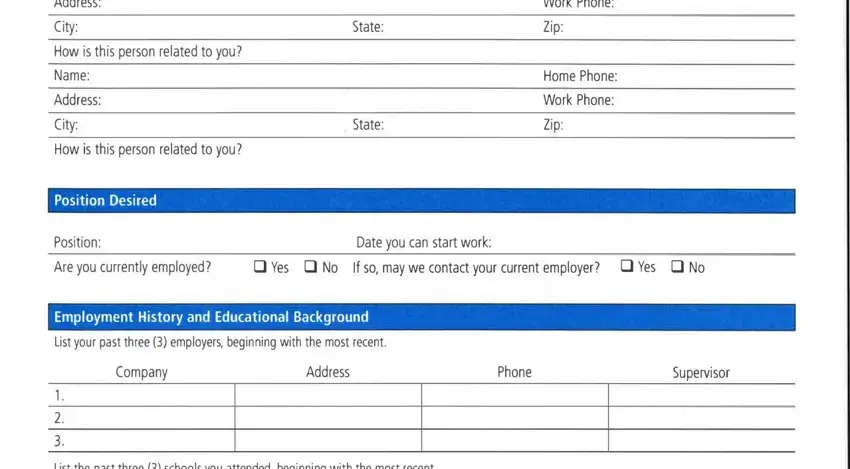 Always be very attentive while filling in State Zip Code and County, because this is where a lot of people make some mistakes.
3. The following section is fairly uncomplicated, Hourly Rate Payroll Frequency, Paychex Inc, and ASO - every one of these blanks will need to be completed here.

Step 3: Immediately after taking one more look at your entries, press "Done" and you're done and dusted! Try a 7-day free trial subscription with us and gain instant access to employee information form - download or modify inside your personal account. FormsPal is dedicated to the privacy of our users; we make certain that all personal information coming through our tool is confidential.