We chose the finest web programmers to implement the PDF editor. Our app will permit you to fill out the leave forms document simply and won't eat up a lot of your time. This easy guideline can assist you to begin.
Step 1: Select the button "Get Form Here".
Step 2: Once you've entered the leave forms editing page you can find each of the options you may undertake concerning your document from the upper menu.
For every single part, complete the content requested by the application.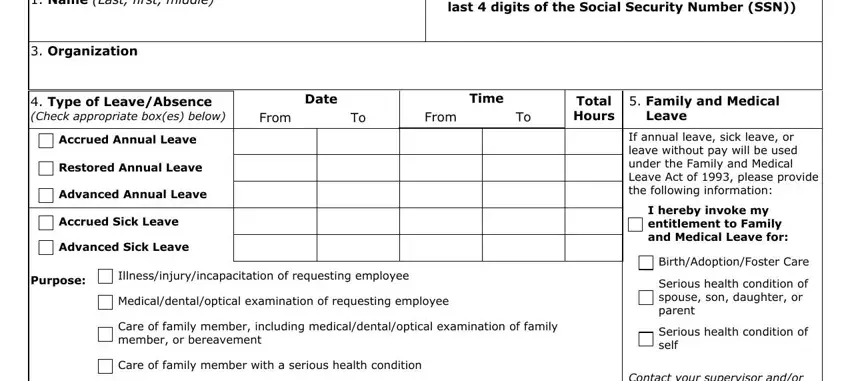 The application will demand you to prepare the section.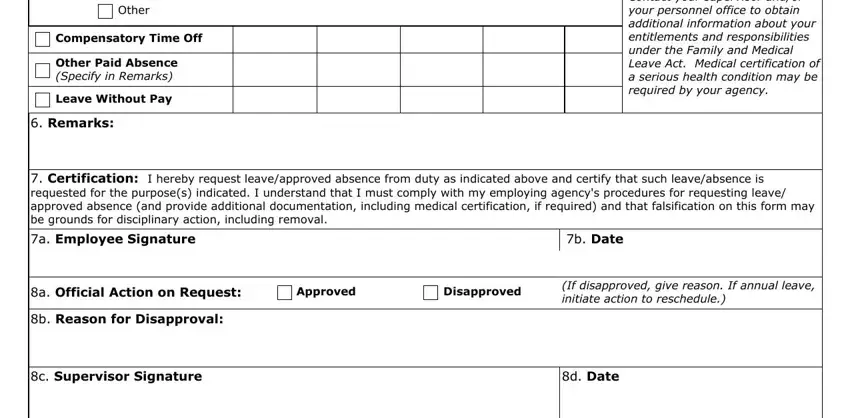 You will have to insert particular particulars in the section .

Step 3: Hit the "Done" button. So now, it is possible to transfer your PDF file - upload it to your electronic device or forward it by using email.
Step 4: To protect yourself from any sort of complications in the future, you will need to make minimally a couple of duplicates of the document.