Our top level computer programmers worked hard to obtain the PDF editor we're content to present to you. This app lets you simply create employee evaluation forms printable and saves precious time. Simply comply with this particular instruction.
Step 1: Click the orange button "Get Form Here" on the following webpage.
Step 2: Once you access the employee evaluation forms printable editing page, you will find each of the functions you may undertake with regards to your template at the top menu.
Provide the information required by the application to get the document.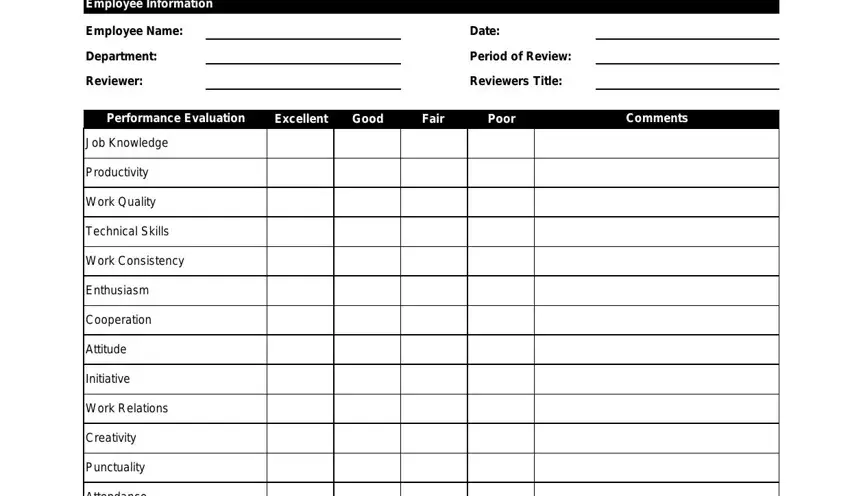 In the Cooperation, Attitude, Initiative, Work Relations, Creativity, Punctuality, Attendance, Dependability, Communication Skills, Overall Rating, and Opportunities for Development area, put down your data.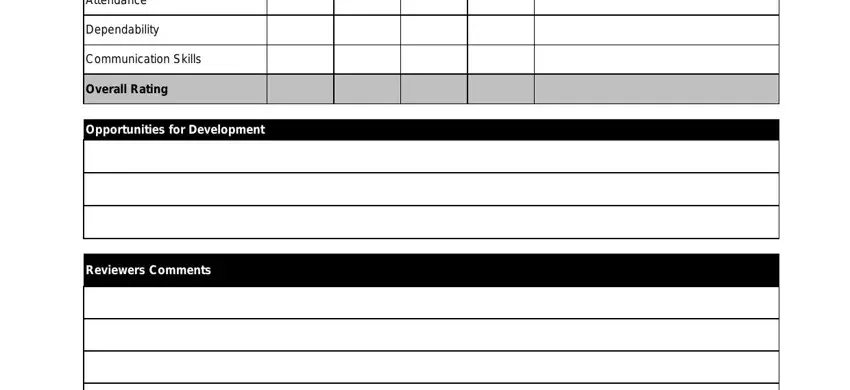 You may be required certain important particulars if you need to fill up the Reviewers Comments, and By signing this form box.

The area By signing this form, Employee Signature, Date, Reviewers Signature, Date, and Free Printable, s by Hoover Web will be where you insert both sides, ' rights and obligations.

Step 3: Hit the "Done" button. Now, you can export your PDF document - download it to your electronic device or send it via electronic mail.
Step 4: Create a copy of each separate form. It's going to save you some time and permit you to prevent troubles later on. By the way, your details is not revealed or viewed by us.