kansas food assistance interim report form can be filled out very easily. Just try FormsPal PDF editing tool to perform the job without delay. The editor is continually improved by our staff, getting new features and turning out to be much more versatile. To get the ball rolling, go through these basic steps:
Step 1: Firstly, open the tool by clicking the "Get Form Button" in the top section of this page.
Step 2: With the help of our online PDF editor, you can accomplish more than merely fill in blank fields. Express yourself and make your documents look great with customized text added in, or optimize the file's original content to perfection - all that comes with an ability to add your personal photos and sign the PDF off.
If you want to fill out this document, be sure you enter the right details in each blank:
1. Fill out your kansas food assistance interim report form with a group of major fields. Collect all of the important information and ensure absolutely nothing is left out!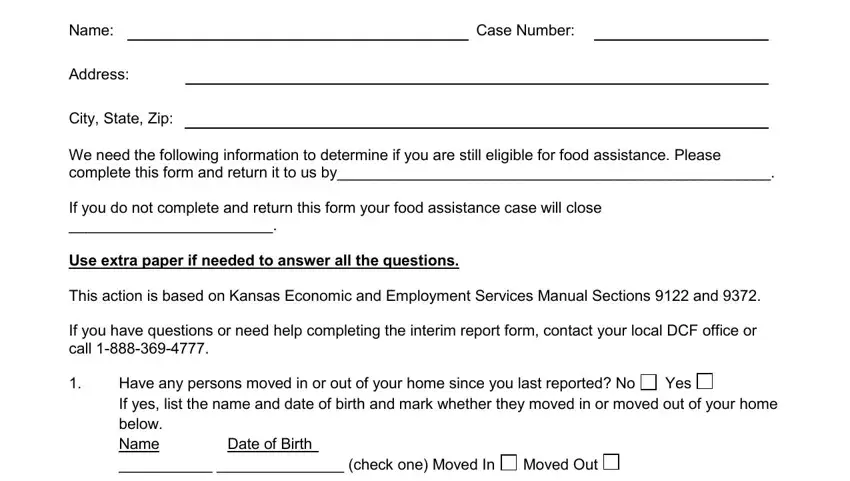 2. Once your current task is complete, take the next step – fill out all of these fields - Have any persons moved in or out, Moved Out, Moved Out, Moved Out, If yes enter name and complete the, and fulltime or parttime employment with their corresponding information. Make sure to double check that everything has been entered correctly before continuing!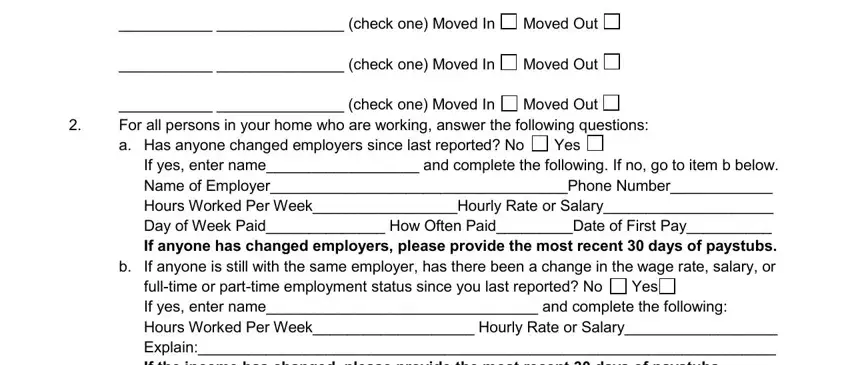 3. This third section should also be fairly straightforward, Has anyone started a job since - each one of these form fields must be filled in here.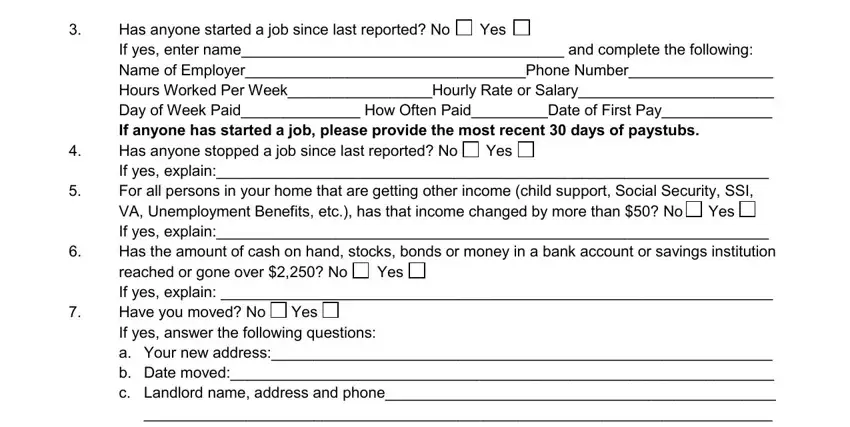 4. You're ready to proceed to the next section! Here you'll get all of these Has anyone started a job since blanks to do.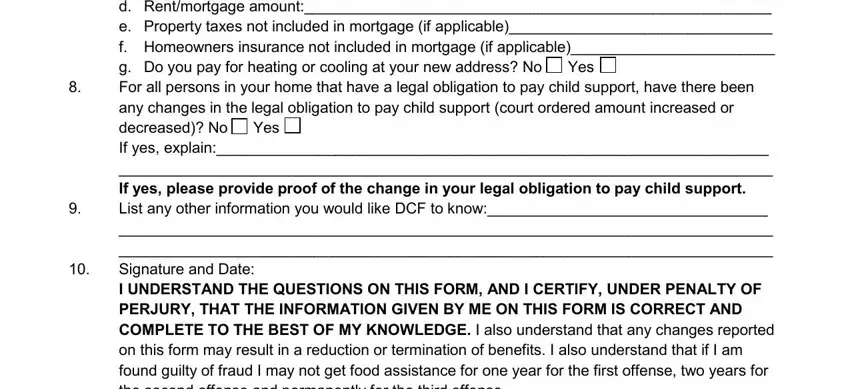 5. This form should be wrapped up with this area. Below you will find a full set of form fields that require correct information for your document submission to be accomplished: Has anyone started a job since.

As for Has anyone started a job since and Has anyone started a job since, be certain that you review things in this section. These two are surely the most significant fields in the file.
Step 3: After taking one more look at your entries, hit "Done" and you are done and dusted! Sign up with FormsPal right now and easily get access to kansas food assistance interim report form, ready for downloading. Each and every modification made is conveniently preserved , enabling you to modify the document at a later stage when required. FormsPal ensures your information confidentiality by using a protected method that in no way records or shares any private information typed in. Be confident knowing your paperwork are kept protected every time you use our editor!