Our leading developers worked hard to implement the PDF editor we're content to deliver to you. Our application will let you shortly fill out eye exam form template and will save you precious time. You simply need to keep up with the following procedure.
Step 1: Choose the orange button "Get Form Here" on the following website page.
Step 2: Once you've got accessed the editing page eye exam form template, you'll be able to find each of the actions available for the document within the top menu.
You need to provide the next data so you can fill out the document: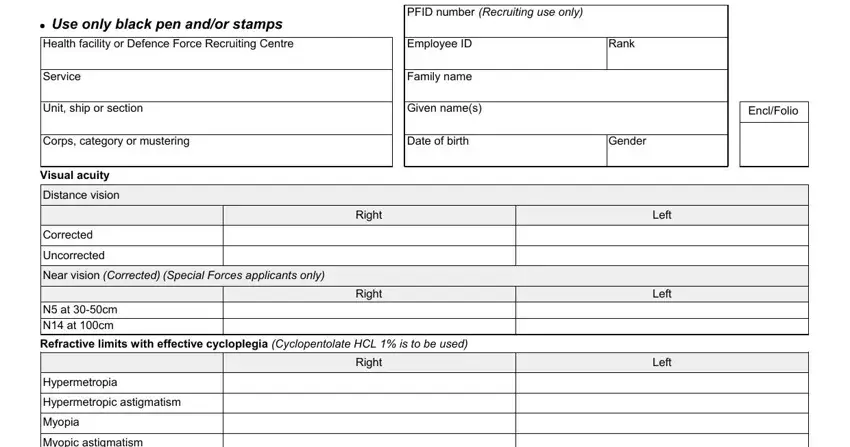 Provide the expected details in the section Ex, op, horia Es, op, horia Hyper, p, horia Hy, pop, horia General, physical, examination Right, Normal, or, abnormal Comments, Fields, of, vision Diseases, of, the, eyelid Fund, us, examination External, and, anterior, segment Right, Intraocular, pressure, mmHg and History, of, refractive, surgery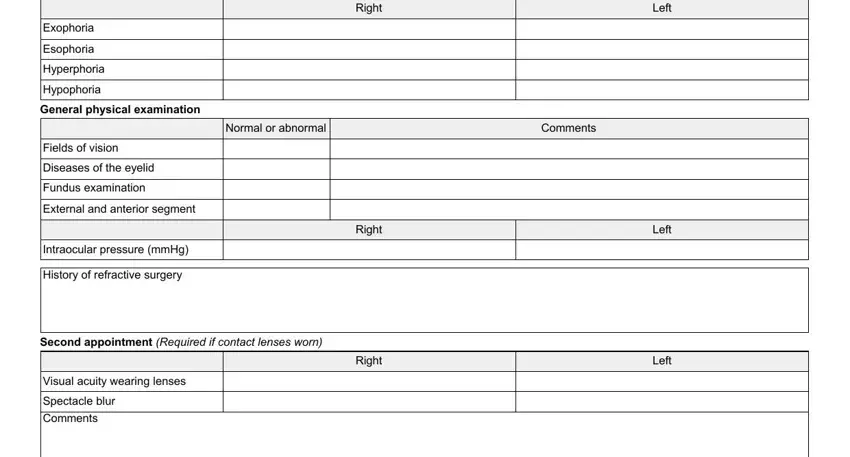 You'll be required particular key particulars if you would like fill in the Recommended, M, VR M, VR M, VR M, VR Signature, Printed, name Ophthalmologist, or, optometrist Date, MEDICAL, IN, CONFIDENCE, After, first, entry and PM, Page, of field.

Step 3: As soon as you've selected the Done button, your form is going to be ready for transfer to any electronic device or email address you identify.
Step 4: Make sure to remain away from possible future difficulties by making minimally a pair of copies of your form.