It is simple to prepare forms using our PDF editor. Revising the express scripts tier exception form file is not hard in case you check out the following steps:
Step 1: Look for the button "Get Form Here" on the following site and select it.
Step 2: Now, you are on the file editing page. You can add content, edit existing details, highlight particular words or phrases, place crosses or checks, add images, sign the file, erase unnecessary fields, etc.
These particular segments will compose the PDF template that you'll be creating: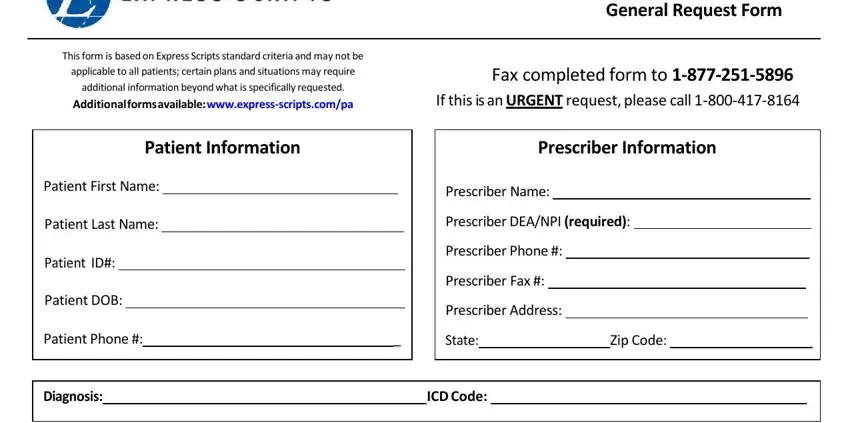 In the Please indicate which drug and, QuantityRequested, for, days supply, Other MedicationsTherapies tried, Prescriber Signature, Office Contact Name, Date, Phone Number, and Based upon each patients area, note your information.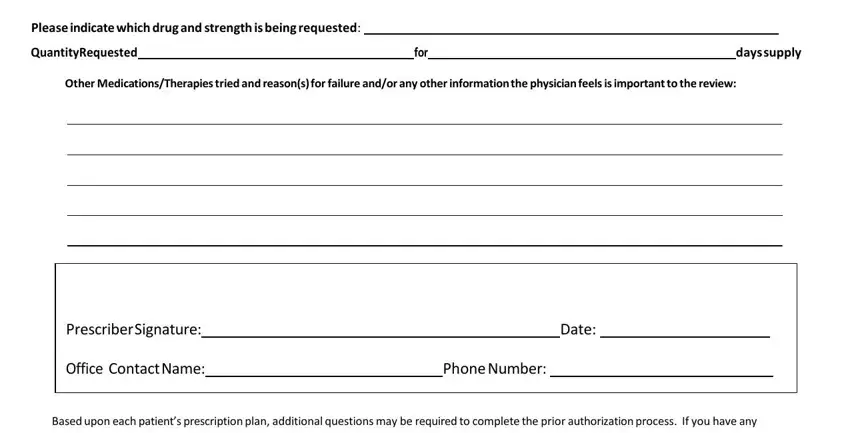 Step 3: Once you click the Done button, the finished file is easily exportable to any of your devices. Alternatively, you can deliver it using email.
Step 4: Make duplicates of the file - it will help you remain away from forthcoming worries. And fear not - we do not distribute or see the information you have.