Having the objective of allowing it to be as simple to apply as possible, we built the PDF editor. The entire process of filling the fate character sheets will be quick for those who use the next actions.
Step 1: On the webpage, click the orange "Get form now" button.
Step 2: You're now allowed to manage fate character sheets. You've got a wide range of options with our multifunctional toolbar - you can add, eliminate, or modify the content, highlight the particular elements, as well as undertake various other commands.
Type in the necessary content in each one section to prepare the PDF fate character sheets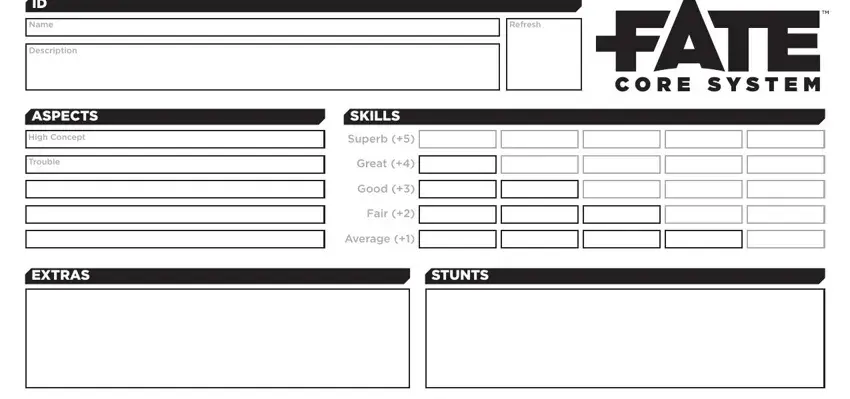 Write the required particulars in the PHYSICAL STRESS (Physique) 1, MENTAL STRESS (Will) 1 4, CONSEQUENCES Mild, 2 4 Severe, 6 Moderate, and Mild, 2 area.

Step 3: Press the Done button to save your form. So now it is at your disposal for upload to your gadget.
Step 4: It may be safer to maintain copies of your document. There is no doubt that we will not share or check out your information.