Our PDF editor you are going to work with was developed by our best programmers. It is possible to get the fedloan deferment form pdf document fast and effortlessly with this software. Just keep up with this specific guideline to begin with.
Step 1: Select the button "Get Form Here" on the site and select it.
Step 2: Now you can enhance the fedloan deferment form pdf. You can use our multifunctional toolbar to include, delete, and modify the content material of the file.
These particular segments will frame the PDF form that you will be filling out: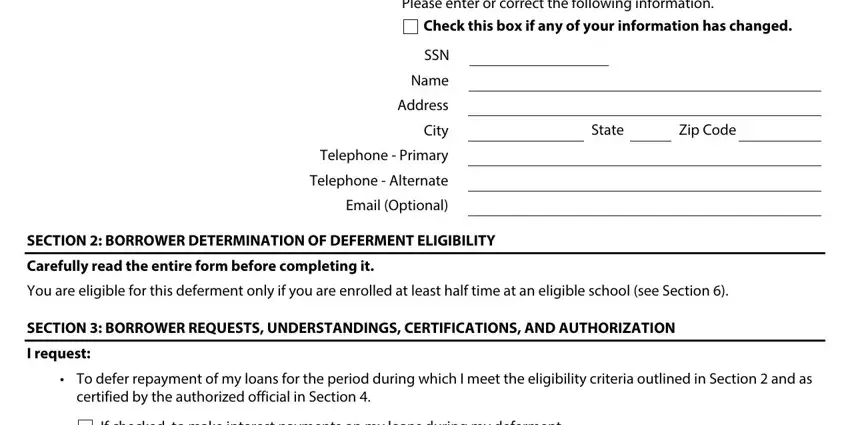 Write down the details in the If checked to make interest, If checked to defer repayment on, I understand that, I am not required to make payments, My deferment will begin as, My deferment will end as certified, If I am a Perkins Loan borrower I, If I am a graduate or professional, If I am a parent borrower of a, and My loan holder may grant me a area.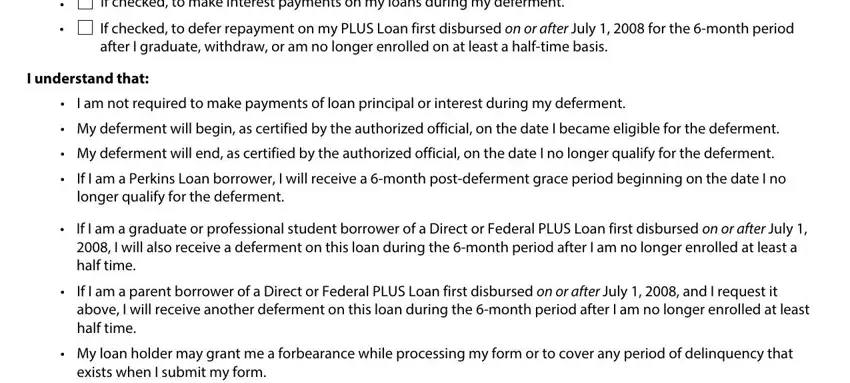 In the segment discussing Borrower Name SECTION BORROWER, Borrower SSN, I certify that, The information I have provided on, I will provide additional, I will notify my loan holder, I have read understand and meet, I authorize the entity to which I, Borrowers Signature, SECTION AUTHORIZED OFFICIALS, Date, Note As an alternative to, The student iswas enrolled at the, The students enrollment status, and Full time, make sure you put down some appropriate particulars.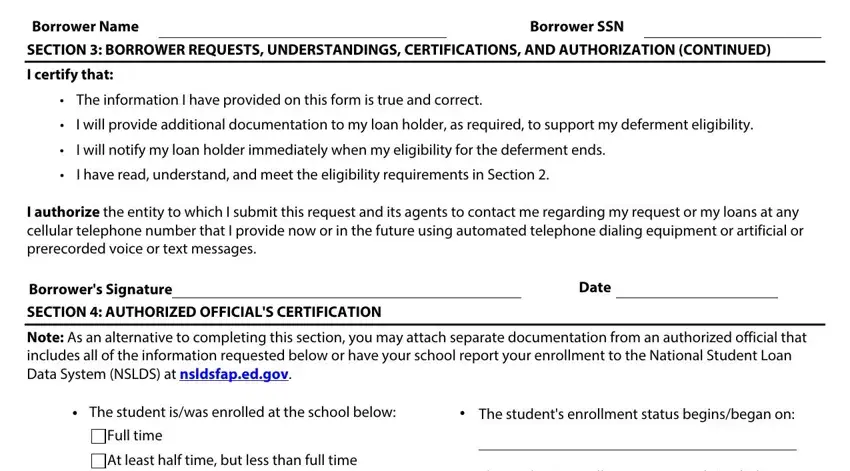 The Is the student enrolled at the, Yes, The students enrollment status, The student is expected to, program requirements on, I certify to the best of my, Name of School, Address, Officials NameTitle, Officials Signature, City, OPEID, State, Telephone, and Date box could be used to point out the rights and obligations of all sides.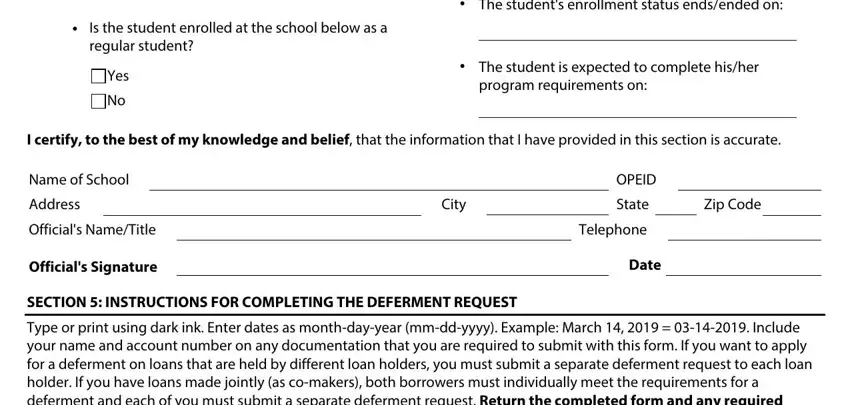 Finalize by reviewing the next sections and filling out the relevant details: Return the completed form and any, If you need help completing this, SECTION IMPORTANT NOTICES, Privacy Act Notice The Privacy Act, The authorities for collecting the, from and about you are et seq et, The principal purposes for, this form including your SSN are, To assist program administrators, and cancellations disclosures may, and In the event of litigation we may.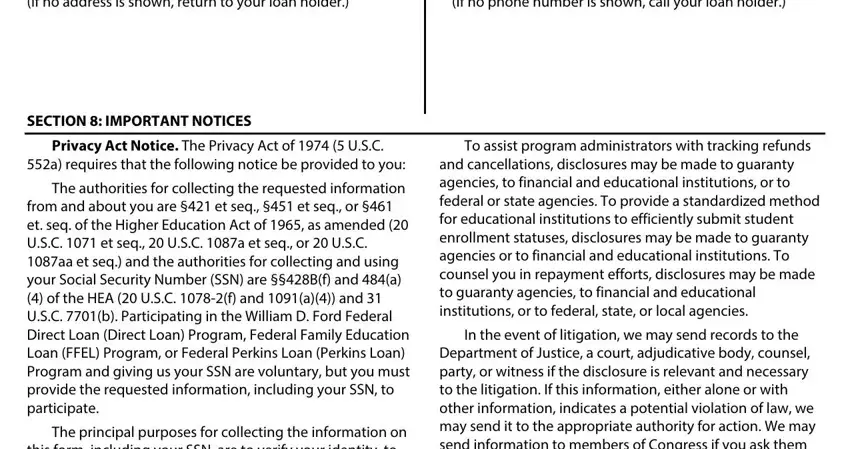 Step 3: Select the button "Done". Your PDF form is available to be transferred. You can download it to your pc or email it.
Step 4: To protect yourself from potential upcoming challenges, you should definitely obtain no less than a couple of duplicates of every form.