It won't be difficult to complete closing cost worksheet template using our PDF editor. This is how you will be able conveniently make your template.
Step 1: The first thing is to hit the orange "Get Form Now" button.
Step 2: At the moment you're on the file editing page. You can edit and add text to the form, highlight specified content, cross or check certain words, add images, insert a signature on it, delete needless fields, or take them out altogether.
These particular areas are what you are going to fill out to receive the finished PDF document.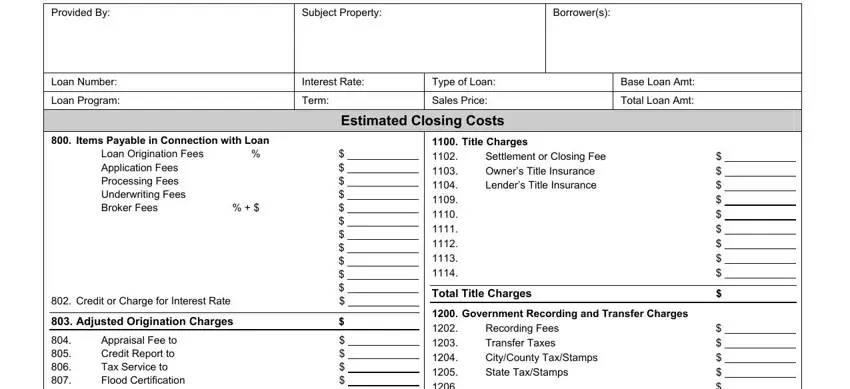 Fill in the Government Recording and Transfer, Total Recording Transfer Charges, Additional Settlement Charges, Total Estimated Closing Costs, Items Required by Lender to be, Reserves Deposited with Lender, Estimated ReservePrepaid Costs, Daily Interest Mortgage Ins, Days, VA Funding Fee Flood Insurance, Initial Deposit into Escrow, and mths mths mths mths mths space using the information demanded by the platform.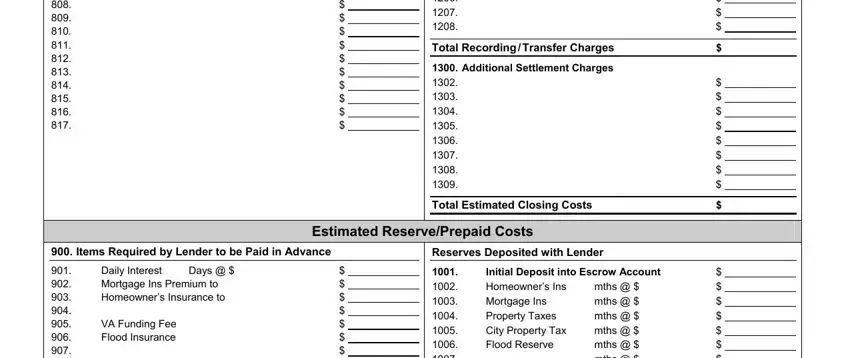 The application will demand for extra info to be able to quickly complete the segment mths mths mths mths mths, Aggregate Adjustment, Total Estimated Reserve Prepaid, Total Estimated Monthly Payment, Total Estimated Funds Needed to, Transaction Summary, Principal and Interest Other, Closing Costs Summary, Borrower Paid Closing Costs, Purchase PricePayoff Total, Loan Amount NonBorrower Paid, and First Mortgage Second Mortgage Sub.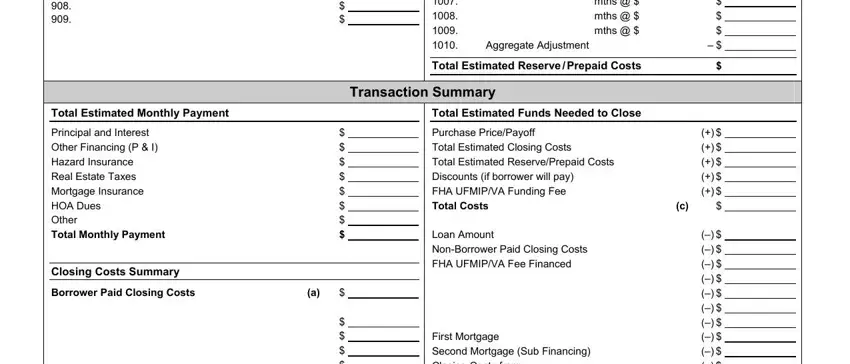 The field Total NonBorrower Paid CC, First Mortgage Second Mortgage Sub, Total Closing Costs, a b, c d, S Paid by Seller S Split by, B Paid by Broker L Paid by Lender, A APR Affected by Cost O Paid by, P Paid Outside Closing POC, and Itemized Fee Worksheet should be for you to indicate all sides' rights and obligations.

Step 3: Select the Done button to save your document. Then it is at your disposal for upload to your device.
Step 4: Produce a copy of each separate form. It could save you some time and make it easier to avoid problems later on. By the way, the information you have isn't going to be shared or viewed by us.