The blank fitness calendar filling out course of action is simple. Our software lets you use any PDF form.
Step 1: To get started, press the orange button "Get Form Now".
Step 2: After you get into the blank fitness calendar editing page, you will notice all the actions it is possible to take regarding your form within the top menu.
These particular parts will constitute the PDF file that you will be filling out: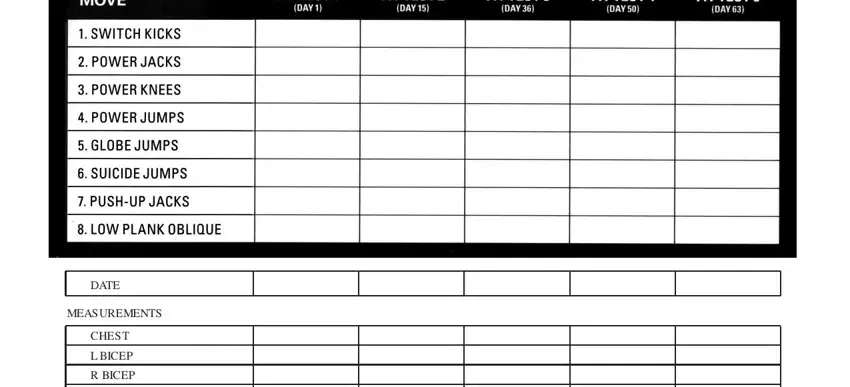 You have to provide your details within the section WAIST, HIPS, L THIGH, R THIGH, L CALF, R CALF, WEIGHT, and BODY FAT.

Step 3: Click "Done". It's now possible to export your PDF form.
Step 4: Prepare duplicates of the document. It will protect you from upcoming challenges. We cannot view or distribute the information you have, thus be certain it's going to be secure.