You can easily complete the i983 sample file with our PDF editor. The next steps can assist you to quickly prepare your document.
Step 1: Choose the orange "Get Form Now" button on this web page.
Step 2: Once you have accessed the i983 sample edit page, you'll discover all functions it is possible to take with regards to your document in the upper menu.
Prepare the i, 983 sample PDF by providing the data required for every area.
Type in the requested information in the field Signature, of, Student, Sign, in, ink Printed, Name, of, Student Date, mm, dd, yyyy ICE, Form, I and Page, of

Within the segment discussing Employer, Name Employer, Website, URL Employer, ID, Number, E, IN Street, Address City, Suite, State, ZIP, Code Number, of, Full, Time, Employees, in, US Compensation, A, Salary, Amount, and, Frequency Start, Date, of, Employment, mm, dd, yyyy and SECTION, EMPLOYER, CERTIFICATION it's essential to type in some required details.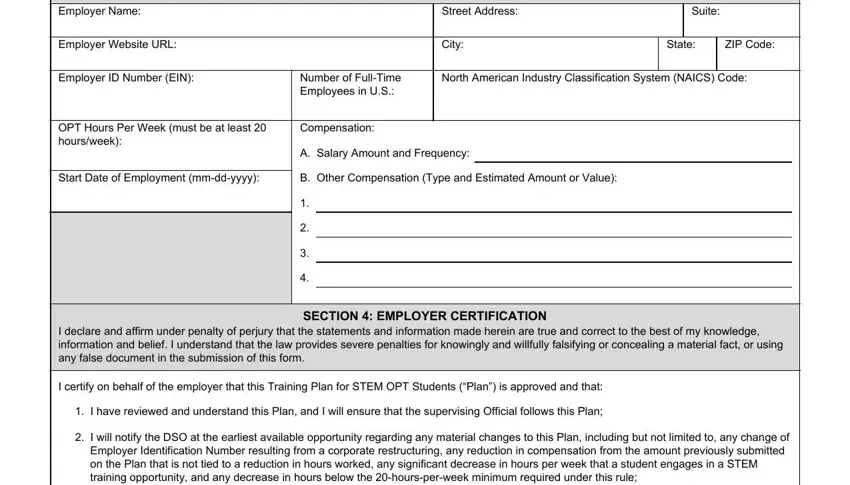 Please include the rights and obligations of the parties in the Date, mm, dd, yyyy Printed, Name, of, Employing, Organization ICE, Form, I and Page, of field.

Check the fields Employer, Name Site, Name Name, of, Official Officials, Email EMPLOYER, SITE, INFORMATION Site, Address, Street, City, State, ZIP Officials, Title and Officials, Phone, Number and thereafter fill them out.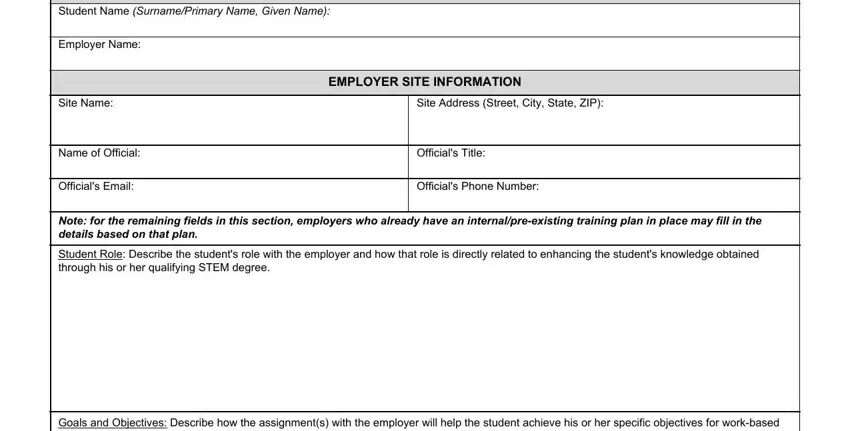 Step 3: The moment you click the Done button, the completed document is readily transferable to all of your devices. Alternatively, you can send it through email.
Step 4: Be sure to get as many duplicates of the form as possible to prevent future problems.