The PDF editor makes it easy to manage the form 2231 form. You should be able to generate the form effortlessly by simply following these simple steps.
Step 1: Click the "Get Form Now" button to begin the process.
Step 2: The document editing page is presently open. It's possible to add information or update existing details.
You need to enter the following information so that you complete the template: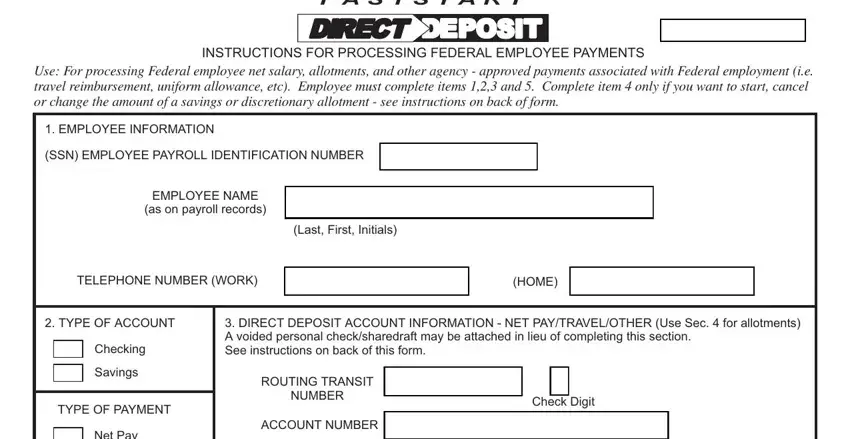 Type in the essential details in the TYPE OF PAYMENT, Net Pay, Travel, Other Federal employment related, NUMBER, ACCOUNT NUMBER, Check Digit, ACCOUNT TITLE , (Account Holder, s Name), FINANCIAL INSTITUTION NAME , TYPE OF ALLOTMENT, (Check One), TYPE OF ACCOUNT, (Check One), and ACTION part.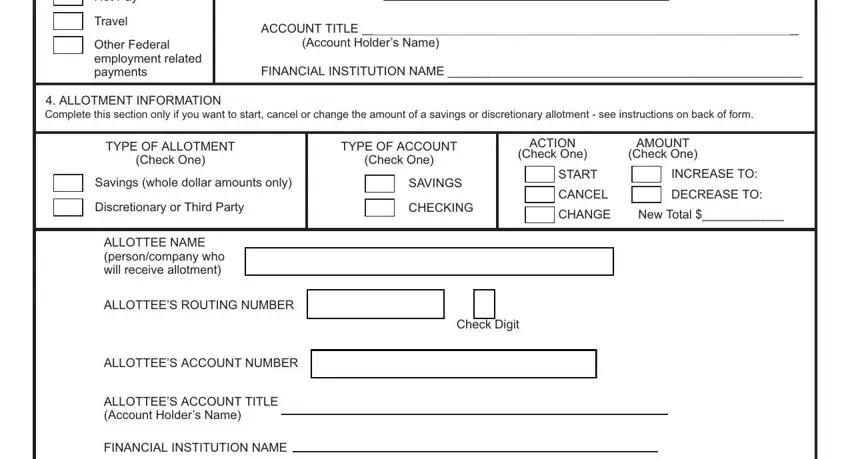 Note the valuable data when you find yourself within the FINANCIAL INSTITUTION NAME, EMPLOYEE, S SIGNATURE, DATE, FM, S EDITION OF 4, 90 IS OBSOLETE, F O R M 1 1 - 9 2, and DEPARTMENT OF THE TREASURY segment.

Step 3: Choose "Done". It's now possible to upload your PDF document.
Step 4: It will be safer to maintain duplicates of the file. You can rest easy that we are not going to reveal or view your particulars.