It is really an easy task to complete the fitness for duty form blanks. Our editor can make it pretty much effortless to edit any type of PDF file. Below are the basic four steps you should follow:
Step 1: You should select the orange "Get Form Now" button at the top of this webpage.
Step 2: After you've accessed your fitness for duty form edit page, you will notice all actions you can undertake with regards to your document in the upper menu.
Enter the requested details in each one area to prepare the PDF fitness for duty form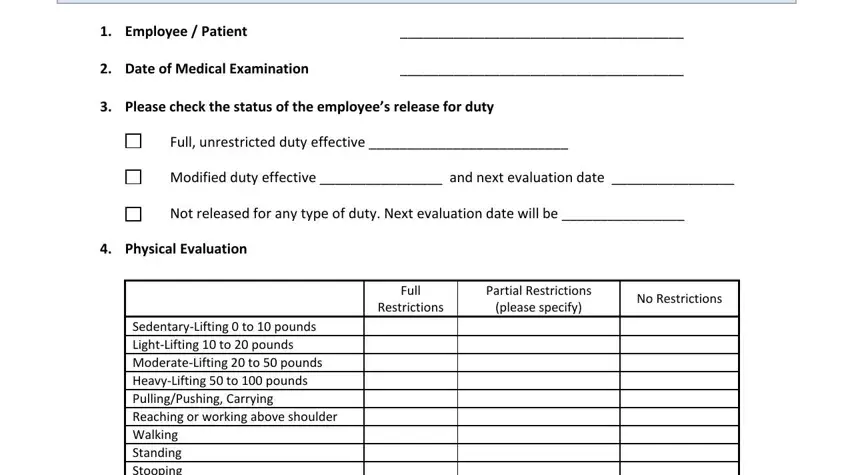 Type in the data in the Sedentary, Lifting 0 to 10 pounds, Understanding Remembering, Able to perform, Other Considerations, (please specify), Not Able to, and perform area.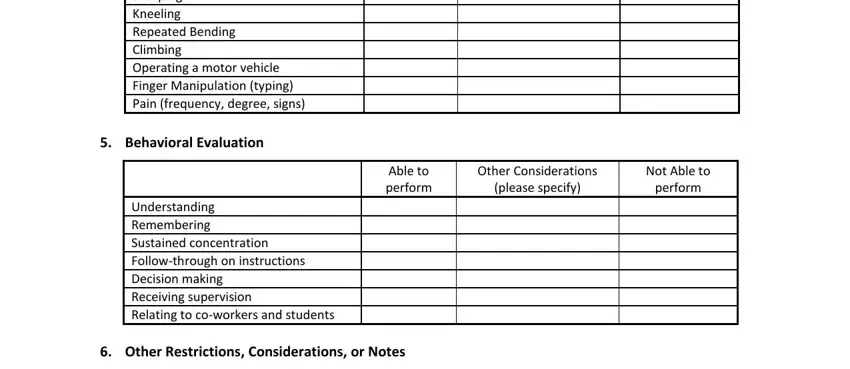 Record all data you need within the segment I hereby certify that the facts, Printed Name of Health Care, Date, Phone Number, and June 2011.

Step 3: After you have hit the Done button, your document should be available for export to any type of gadget or email you identify.
Step 4: To protect yourself from all of the difficulties down the road, you should prepare minimally several copies of your file.