It is possible to fill in the fl family 135 document using this PDF editor. The following steps will help you quickly create your document.
Step 1: Hit the button "Get form here" to access it.
Step 2: Now you are ready to modify fl family 135. You possess numerous options with our multifunctional toolbar - you can include, erase, or alter the content, highlight its specific sections, as well as conduct similar commands.
To be able to obtain the template, provide the information the platform will require you to for each of the next segments: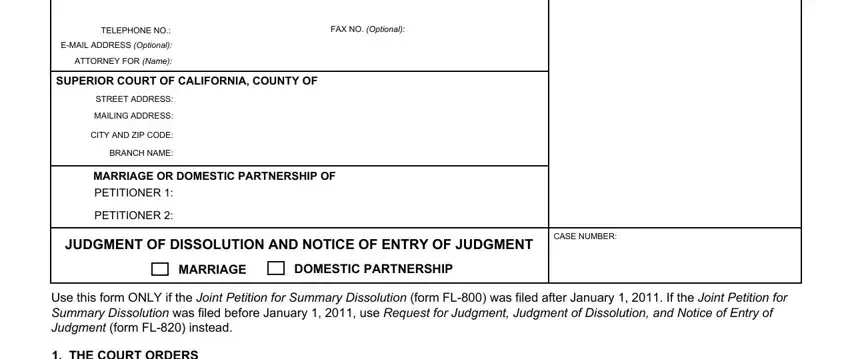 Note the expected details in the segment A judgment of dissolution of, The former name of Petitioner 1 is, The former name of Petitioner 2 is, Both petitioners must comply with, Date:, JUDICIAL OFFICER, NOTICE: Dissolution may, NOTICE OF ENTRY OF JUDGMENT, You are notified that a judgment, and marriage domestic partnership.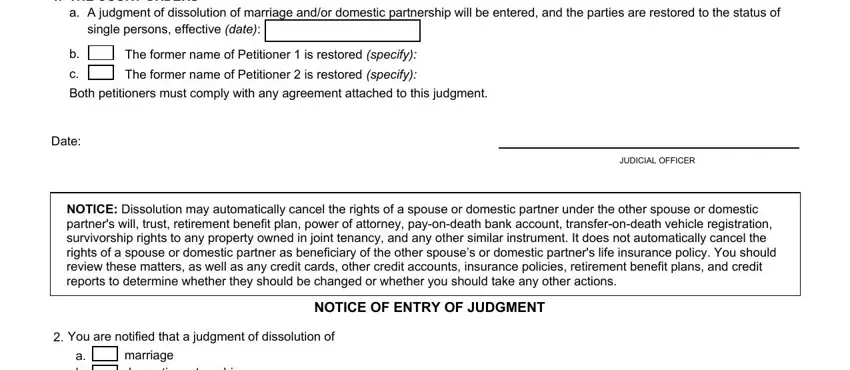 You'll have to note certain data in the segment marriage domestic partnership, was entered on (date):, Date:, Clerk, The date the judgment of, Form Adopted for Mandatory Use, JUDGMENT OF DISSOLUTION AND NOTICE, (Family Law, Summary Dissolution), Page 1 of 2, and Family Code.

The at (place):, on (date):, Date:, California, Clerk, ADDRESS OF PETITIONER 1, and ADDRESS OF PETITIONER 2 section will be used to note the rights or obligations of both sides.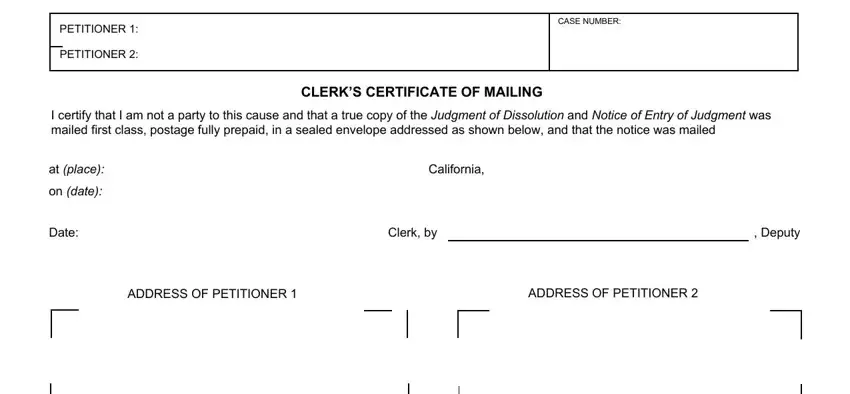 Step 3: Select the button "Done". The PDF form is available to be exported. It is possible to save it to your laptop or send it by email.
Step 4: It may be simpler to maintain duplicates of the document. You can be sure that we won't share or read your information.