Filling in files with this PDF editor is more straightforward than anything. To manage fl notice commencement the form, there is nothing you should do - just adhere to the steps down below:
Step 1: Choose the button "Get Form Here" and hit it.
Step 2: As soon as you've entered the editing page fl notice commencement, you should be able to notice all of the options available for the document in the upper menu.
Please type in the following details to prepare the fl notice commencement PDF: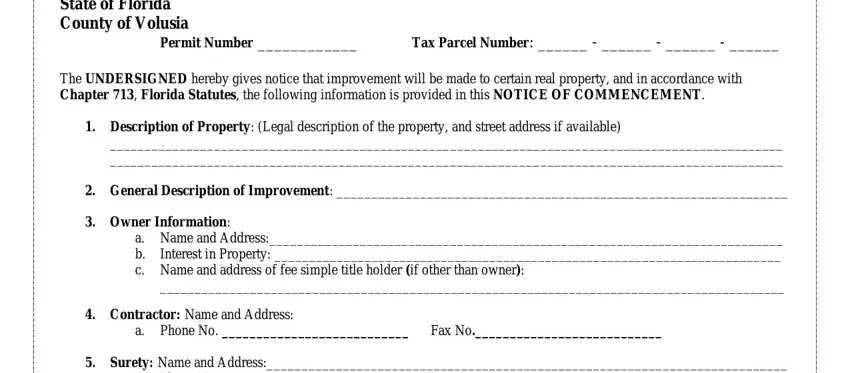 Put the required details in the The undersigned hereby gives segment.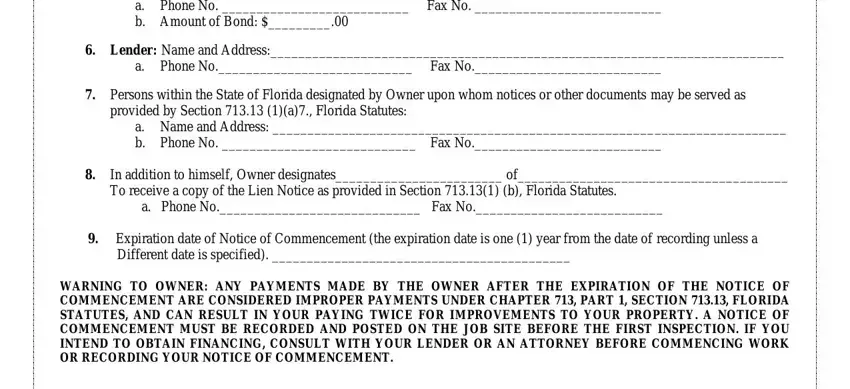 It is important to give certain particulars inside the section The undersigned hereby gives, (Print Name and Provide, County of _________________, and The foregoing instrument was.

The The foregoing instrument was, (name of person), Personally Known _____ or Produced, (Signature of Notary Public), Notary, and Rev space is the place where each side can insert their rights and responsibilities.

Step 3: Press the Done button to make sure that your finalized document may be transferred to any kind of electronic device you choose or forwarded to an email you specify.
Step 4: You should create as many duplicates of your file as you can to stay away from potential troubles.