Our finest web developers have worked collectively to set-up the PDF editor which you will apply. This application makes it easy to create florida notice of commencement blank documentation instantly and efficiently. This is everything you need to undertake.
Step 1: Click the orange button "Get Form Here" on this webpage.
Step 2: Now you may enhance your florida notice of commencement blank. You should use our multifunctional toolbar to insert, erase, and change the content of the document.
For every single segment, fill out the data requested by the software.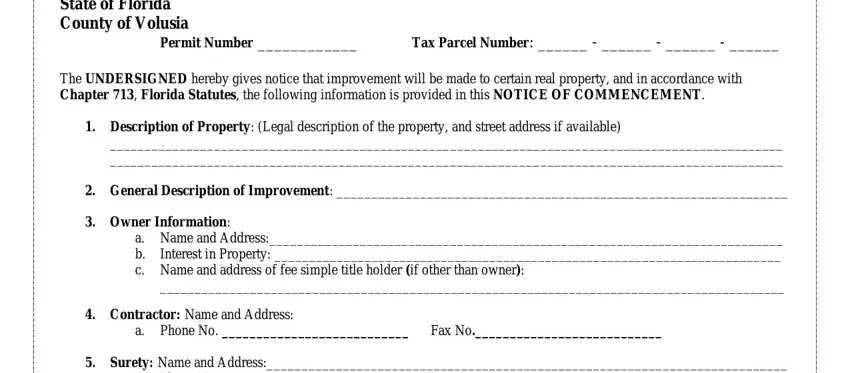 Jot down the details in a Phone No Fax No b Amount of, Lender Name and Address, a Phone No Fax No, Persons within the State of, provided by Section a Florida, a Name and Address b Phone No, In addition to himself Owner, Expiration date of Notice of, Different date is specified, WARNING TO OWNER ANY PAYMENTS MADE, and Signature of Owner Print Name of.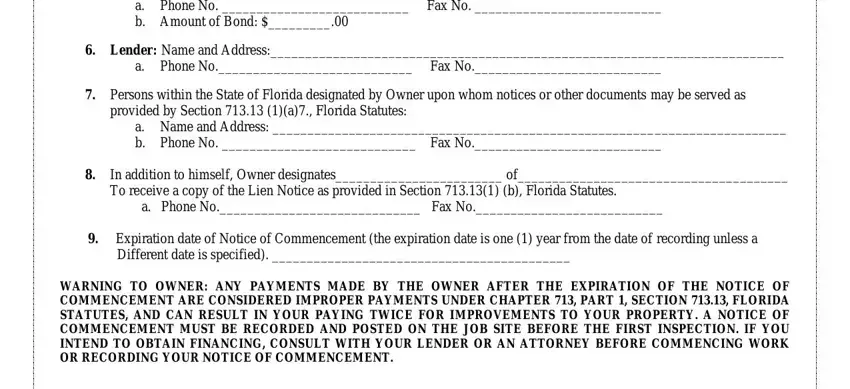 Write down the significant data in Signature of Owner Print Name of, STATE OF FLORIDA COUNTY OF, Signature of Notary Public State, Print Type or Stamp Name of Notary, and SEAL field.

Step 3: Click the "Done" button. Now it's possible to upload the PDF file to your gadget. Besides, you may forward it by electronic mail.
Step 4: It's going to be better to keep copies of the file. There is no doubt that we are not going to reveal or see your details.