Filling out documents with this PDF editor is simpler compared to most things. To enhance lottery claim forms florida the form, there isn't anything you need to do - merely keep to the steps below:
Step 1: Click on the "Get Form Here" button.
Step 2: When you've entered the lottery claim forms florida editing page you'll be able to see all the functions you may carry out with regards to your template from the upper menu.
The following parts are in the PDF form you will be filling in.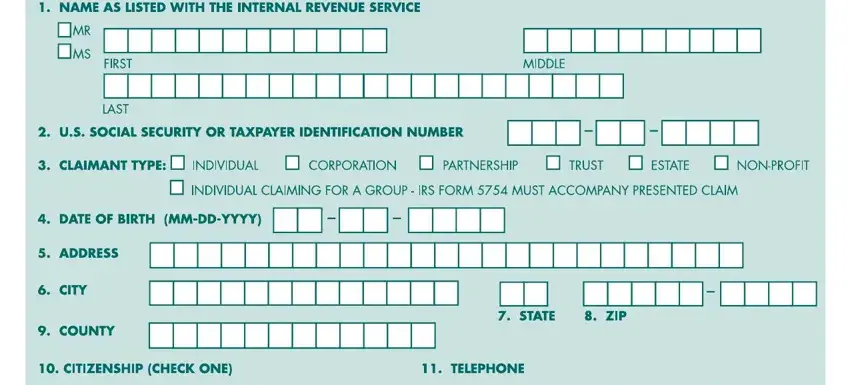 Write down the details in .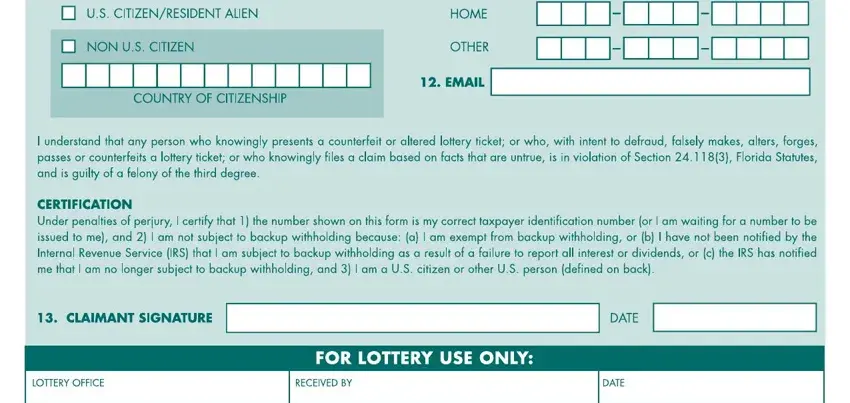 Be sure to identify the key information from the area.

Step 3: Press the button "Done". Your PDF document may be transferred. It's possible to upload it to your laptop or send it by email.
Step 4: To protect yourself from any challenges in the foreseeable future, you will need to generate no less than two or three duplicates of your file.