Our qualified web developers have worked collectively to get the PDF editor that you may take advantage of. This app enables you to submit fl prepaid college plan form files shortly and effortlessly. This is certainly everything you should undertake.
Step 1: The first thing is to hit the orange "Get Form Now" button.
Step 2: Now, you may change the fl prepaid college plan form. This multifunctional toolbar helps you add, get rid of, customize, highlight, as well as do other commands to the content and areas within the document.
Fill out the fl prepaid college plan form PDF by providing the content needed for every section.
Please note the necessary information in the ACCOUNT OWNER, SURVIVOR, X ACCOUNT OWNERS SIGNATURE, State of County of, The foregoing instrument was, This day of, by PRINT ACCOUNT OWNERS NAME, who is select one Personally known, Type of Identification, State of, SIGNATURE OF NOTARY REQUIRED, Notary Stamp, SURVIVORS SIGNATUREREQUIRED For, State of County of, and The foregoing instrument was field.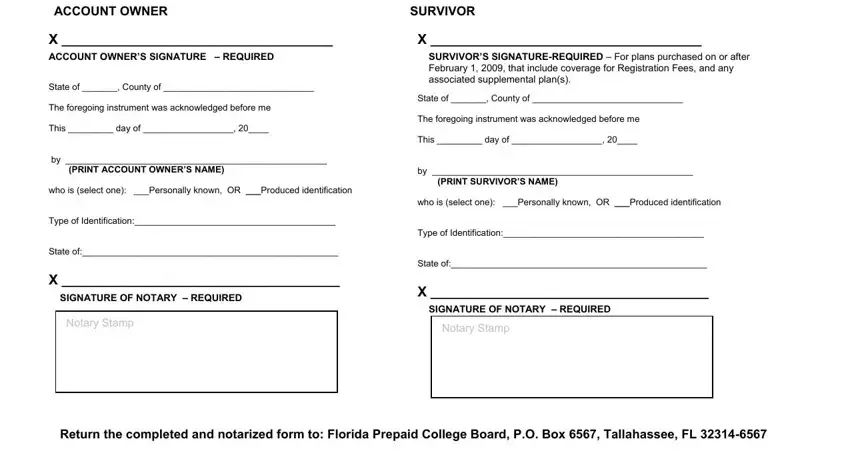 Step 3: Press "Done". Now you may upload your PDF form.
Step 4: To prevent any sort of risks in the long run, you should create around a couple of copies of your form.