It is simple to complete the case questionnaire courts blanks. Our PDF editor makes it practically effortless to work with any type of PDF. Down the page are the primary four steps you should follow:
Step 1: The initial step would be to click the orange "Get Form Now" button.
Step 2: The document editing page is right now available. It's possible to add information or enhance present data.
Create the case questionnaire courts PDF by typing in the details required for each area.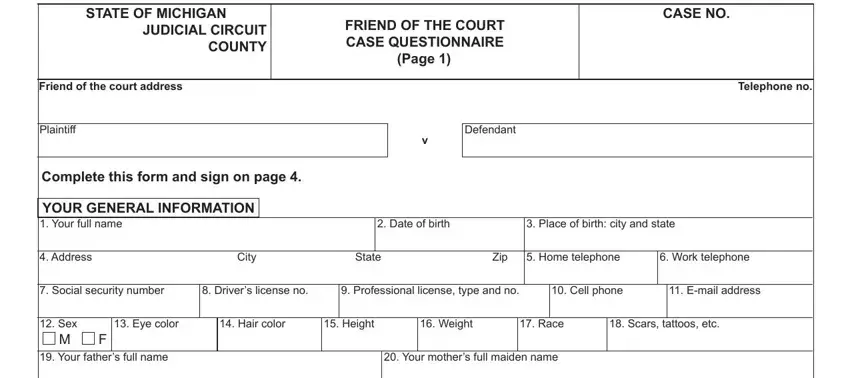 Write the necessary particulars in the Yes, Yes, Yes, and YOUR INCOME part.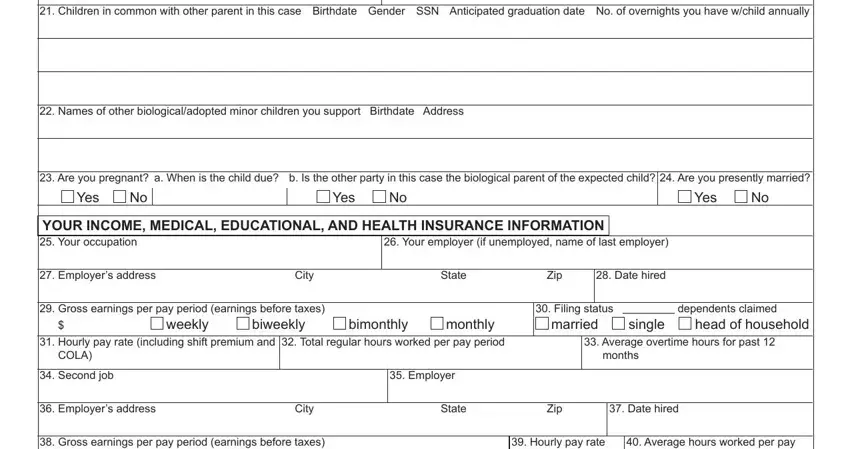 The application will ask for further details in order to effortlessly prepare the box biweekly, weekly, bimonthly, monthly, married, dependents claimed, head of household, weekly, biweekly, bimonthly, monthly, Name of last full, time employer, Address of last full, time employer, Post, it, ion held at last place of, Last day employed full, time, Length of time employed in last, and Reason for leaving last full, time.

Identify the rights and responsibilities of the parties in the section Gross ea, rings per pay period, weekly, biweekly, bimonthly, monthly, FOC 39, 6, 17 FRIEND OF THE COURT - CASE, and (Page 1).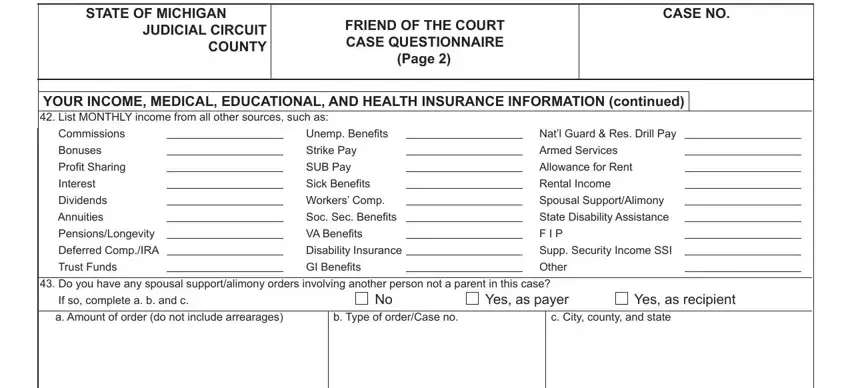 End by checking the next areas and filling them out as required: YOUR INCOME, Commissions, Bonuses, Profit Sharing, Interest, Dividends, Annuities, Pensions, Longevity Deferred Comp, Trust Funds, Une, mp Strike Pay, SUB Pay, Sick Benefits, Workers' Comp, Soc, VA Benefits, Disability Insurance, GI Benefits, Nat, l Guard & Res, Armed Services, Allowance for Rent, Rental Income, Spousal Support, Alimony State Disability Assistance, F I P, Supp, Other, If so, Yes, and Yes.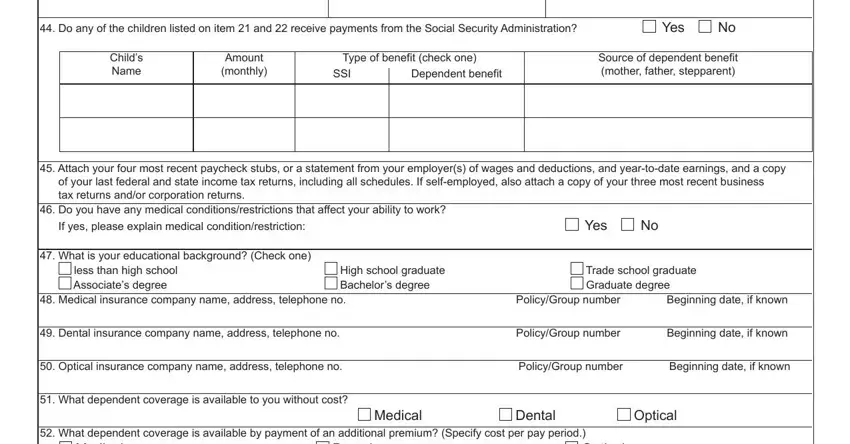 Step 3: Choose the "Done" button. Next, it is possible to export your PDF file - upload it to your device or deliver it via email.
Step 4: Make at least a few copies of the file to keep clear of different potential difficulties.