Filling out food stamp recertification is simple. We created our PDF tool to make it simple to operate and assist you to complete any form online. Here are some steps that you should follow:
Step 1: Choose the orange "Get Form Now" button on this page.
Step 2: You can now update your food stamp recertification. The multifunctional toolbar makes it possible to insert, eliminate, modify, and highlight content as well as conduct similar commands.
Type in the content requested by the program to get the document.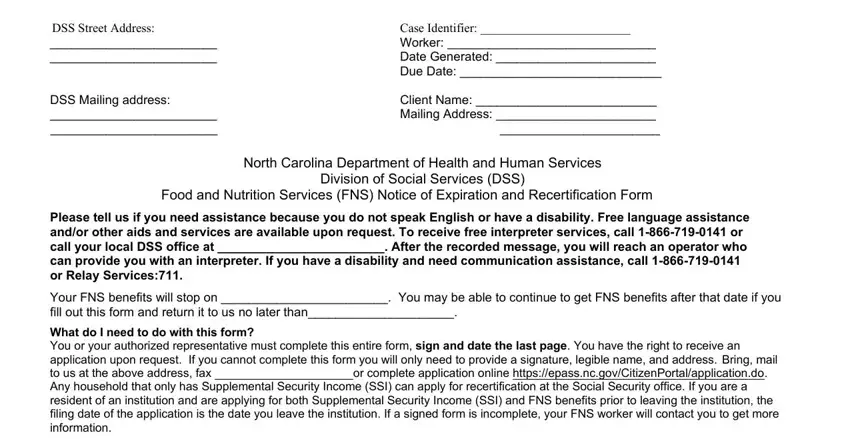 Within the box Please make sure the address of, Information about Social Security, Name First Middle Initial Last, Relation ship to You, Date of Birth, Age Sex, Applying for Benefits YesNo, Optional Social Security Number, Optional US Citizen YesNo see below, Optional Hispanic or Latino YesNo, Optional Race see below, Buy Cook Together YesNo, Lives in a Homeless Shelter or on, and Self enter the details that the program asks you to do.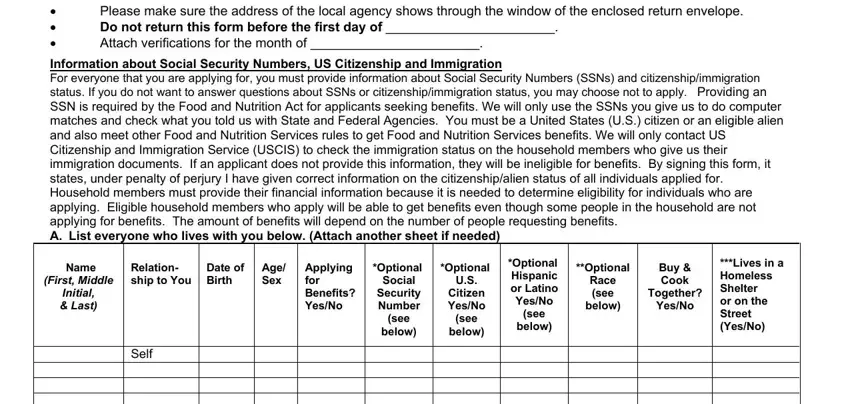 It's important to provide particular details within the segment B Tell us about your finances, Does anyone in your household, Is anyone in your household, Attach all income verification pay, If you do not have all your check, How Often Paid weeklymonth etc, Employer Name, Employer Phone Number, Date Pay Received month day, Number of Hours, Rate of Pay, Bonus or Vacation Pay, Gross Pay, Tips, and Employer Signature Employer Title.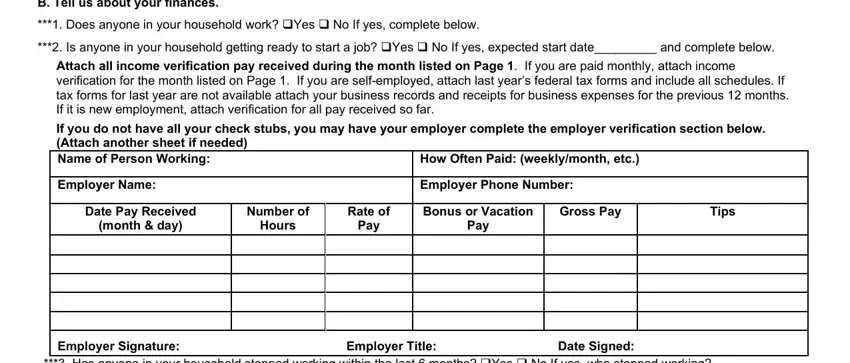 The Has anyone in your household, Does anyone in your household get, Name, Type of Income, Person or Organization That Gives, Phone Number and Address of Person, Amount of Income before taxes, How Often, Does anyone work as a volunteer, Name, Name of Volunteer Site or Work, Site Address and Phone Number, Start Date, End Date, and Hours Per Week box is going to be place to include the rights and obligations of all parties.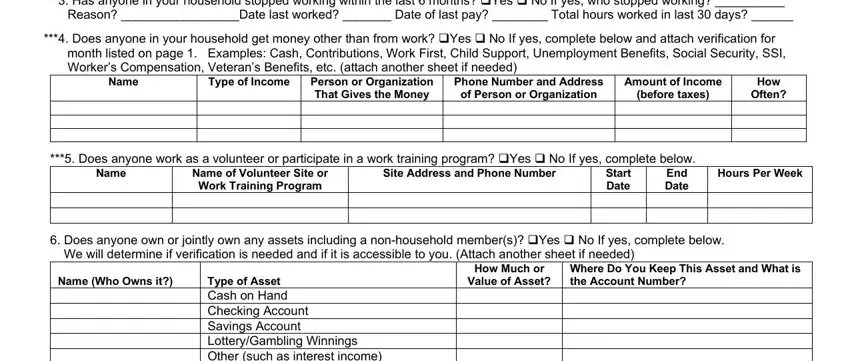 End by reading the next fields and preparing them accordingly: C Tell us about your expenses, Yes No, Do you pay rent or mortgage where, Yes No, Do you receive assistance paying, Yes No, Yes No, Do you pay any other expenses, DSSR Rev Economic and Family, and Page of.

Step 3: Press the Done button to confirm that your finalized form is available to be transferred to any kind of device you end up picking or mailed to an email you indicate.
Step 4: Make duplicates of your document - it may help you stay away from possible worries. And don't worry - we don't disclose or read your information.