Creating the alabama food stamps application online file is easy using our PDF editor. Keep up with these steps to obtain the document in no time.
Step 1: Choose the button "Get form here" to access it.
Step 2: Now you are on the file editing page. You may edit and add content to the form, highlight words and phrases, cross or check selected words, insert images, insert a signature on it, delete unrequired fields, or remove them completely.
Fill out the next segments to fill out the document: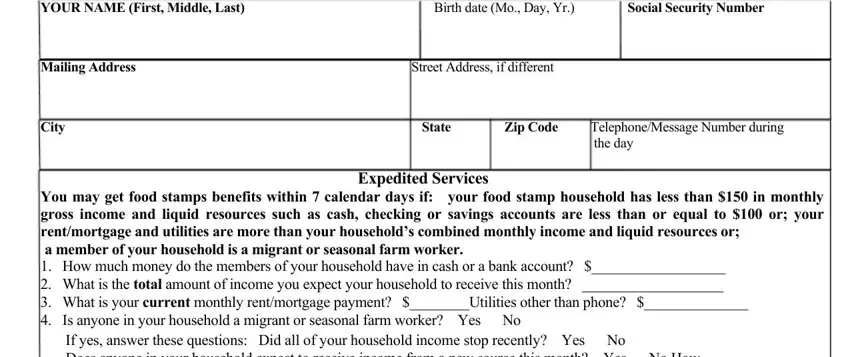 Write down the essential information in the box If yes answer these questions Did, In accordance with Federal law and, Penalty Warnings Perjury Statement, When your household receives food, Do not trade or sell food stamp, I certify under penalty of perjury, Household Member Signature or mark, Date, Witness if Signed with X, and DHRFSP.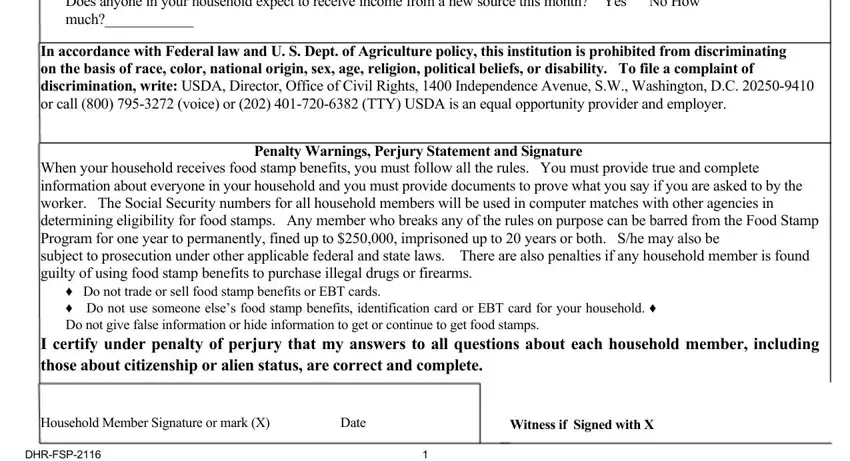 Write the main details in Yes No, Yes No, Yes No, List any other people who live in, Name, Age Relation, and Does this Person give you Does part.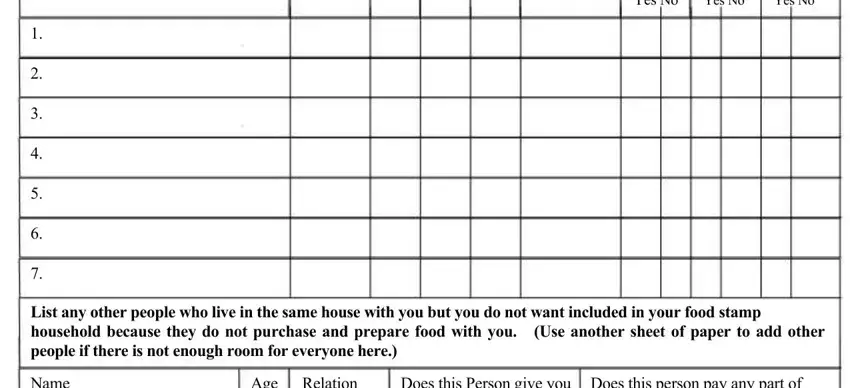 The Does this Person give you Does, No Yes What bills, Reason, Authorized Representative, and You may appoint someone outside section is going to be place to place the rights and responsibilities of all sides.

Step 3: Click the Done button to make certain that your finished form could be exported to each electronic device you use or delivered to an email you specify.
Step 4: Produce copies of the template. This would protect you from possible future complications. We don't see or share the information you have, therefore you can be confident it is secure.