With the help of the online PDF tool by FormsPal, it is easy to complete or modify Form 1041 T here. FormsPal development team is always endeavoring to enhance the editor and ensure it is even better for clients with its many features. Enjoy an ever-improving experience now! To get the process started, consider these simple steps:
Step 1: Open the PDF inside our tool by hitting the "Get Form Button" above on this page.
Step 2: The tool offers you the capability to work with your PDF document in various ways. Change it by writing customized text, correct what is already in the PDF, and put in a signature - all manageable within minutes!
In an effort to finalize this document, be sure you provide the required information in every blank field:
1. The Form 1041 T will require particular information to be entered. Be sure the following fields are complete: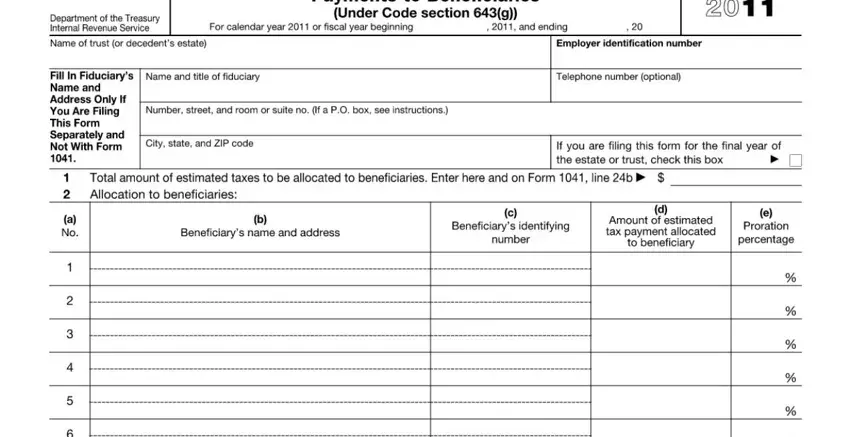 2. Once your current task is complete, take the next step – fill out all of these fields - with their corresponding information. Make sure to double check that everything has been entered correctly before continuing!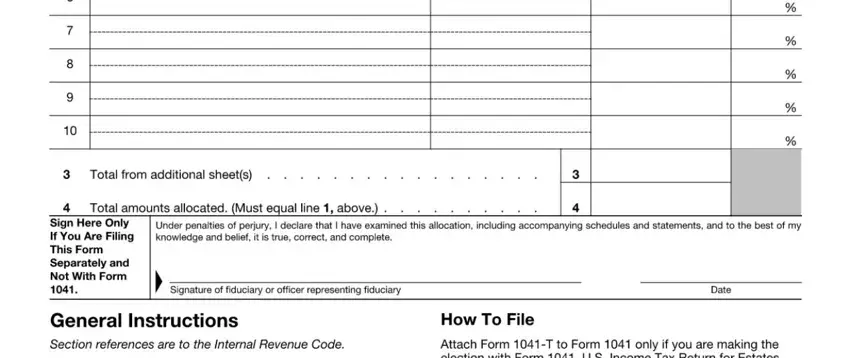 Always be extremely careful while filling in this field and next field, as this is where many people make errors.
Step 3: Be certain that your details are right and then click on "Done" to progress further. Join FormsPal right now and immediately get access to Form 1041 T, set for download. All modifications you make are kept , letting you change the pdf at a later point when required. We do not sell or share any details you enter while filling out documents at FormsPal.