It really is quite simple to prepare the irs form 1093. Our PDF editor was built to be help you prepare any form swiftly. These are the four steps to take:
Step 1: The very first step should be to select the orange "Get Form Now" button.
Step 2: The moment you get into the irs form 1093 editing page, you will notice all of the actions you can take regarding your template at the top menu.
For every single segment, create the details demanded by the program.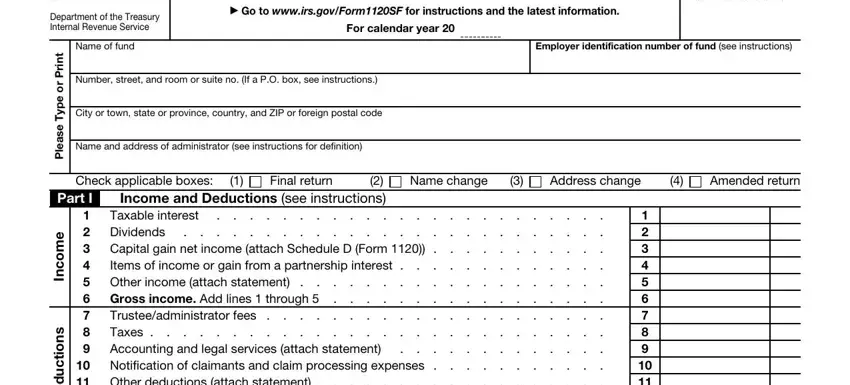 You need to provide the crucial details in the Part I Part II, s n o i t c u d e D, Taxable interest Dividends, Modified gross income Subtract, Total tax Multiply the amount on, a Overpayment from prior year, a credit, b Current year estimated tax, applied for on Form, tax, d Subtract line c from the total, d e, and Overpayment If line f is more than area.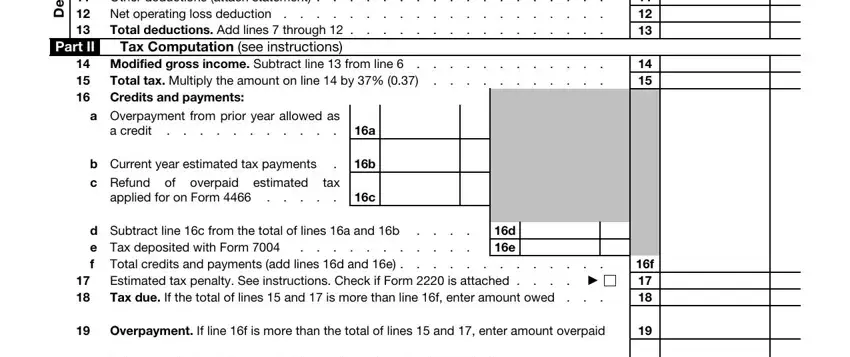 You will be required to enter the details to help the program fill out the segment Sign Here, Enter amount of line you want, Under penalties of perjury I, Signature of fund administrator, Date, Title, Paid Preparer Use Only, PrintType preparers name, Preparers signature, Date, Firms name, Firms address, For Paperwork Reduction Act Notice, Cat No I, and May the IRS discuss this return.

As part of part Cash, Assets, US Government obligations, State and local government, Other investments attach statement, Other assets attach statement, Total assets Add lines through, Liabilities and Fund Balance, Liabilities, Fund balance, Total Add lines and, Additional Information, Yes No, a Enter the amount of cash and, and b For transfers of property, define the rights and responsibilities.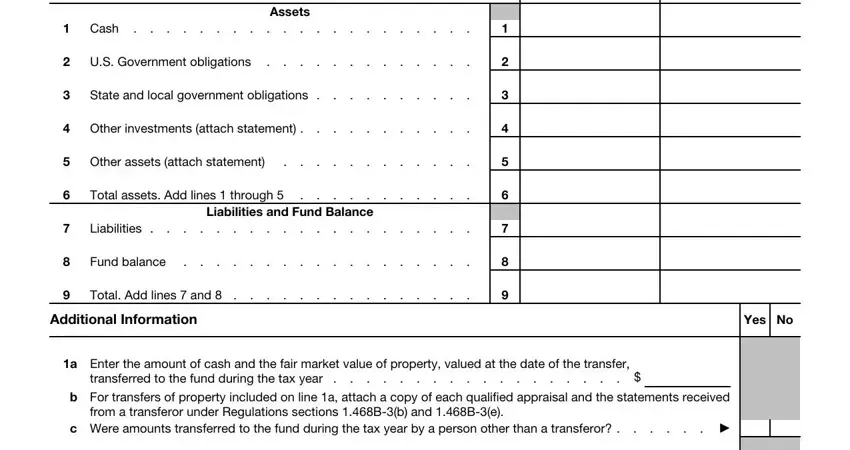 Review the areas Enter the amount of taxexempt, a Were direct and indirect, b If Yes enter the amount of the, a Did the fund make any, year, If Yes enter the amount of the, a Check the type of liability or, Tort, Breach of Contract, Violation of Law, CERCLA, and Other and then fill them in.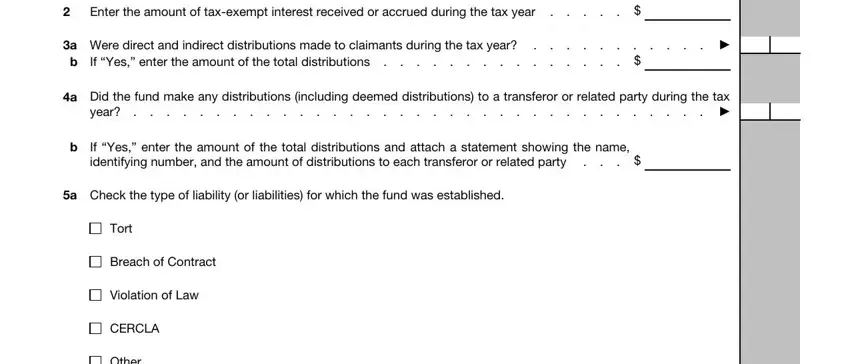 Step 3: Select the Done button to be sure that your finished file is available to be exported to any type of device you end up picking or mailed to an email you specify.
Step 4: Prepare copies of the document. It will save you from possible problems. We cannot see or distribute your data, therefore feel comfortable knowing it's going to be secure.