It is really very easy to complete the NOTARY empty blanks. Our software can make it practically effortless to edit any specific PDF. Down below are the primary four steps you need to take:
Step 1: Search for the button "Get Form Here" on the following website and press it.
Step 2: You will find each of the options you can use on your document after you have entered the NOTARY editing page.
These sections are contained in the PDF file you will be filling out.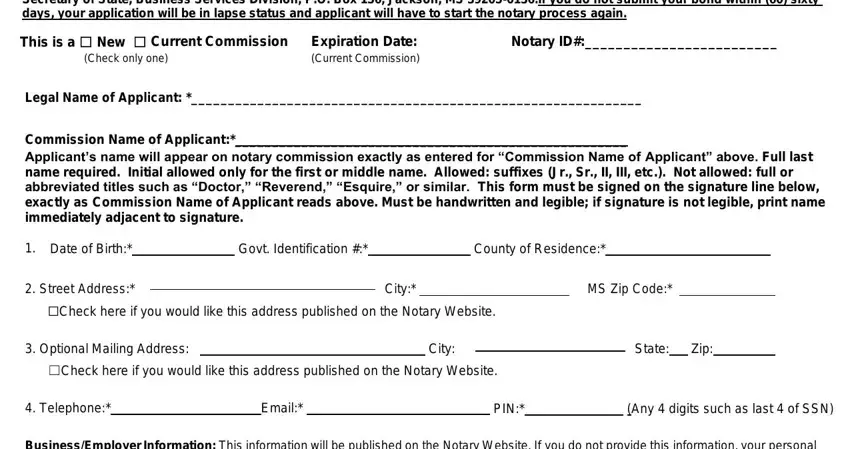 Fill out the Business/Employer Information:, Telephone:, City: * Zip:*, City: Zip:*, Under penalty of perjury, I swear or affirm that the above, and (Signature of Applicant) section with the details asked by the program.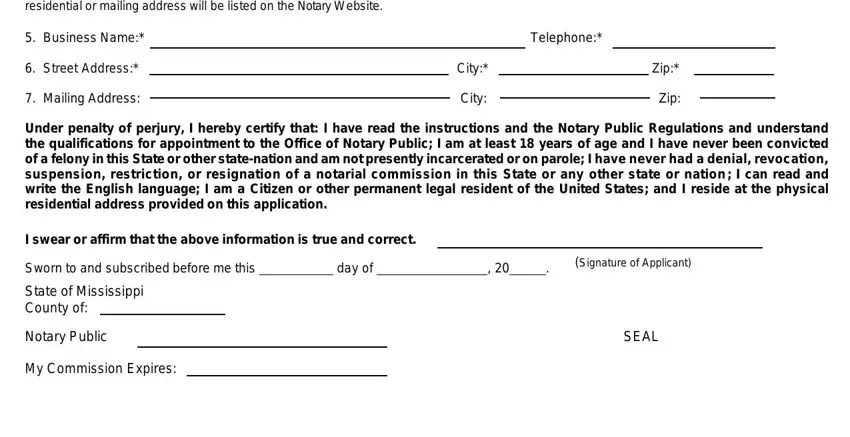 Step 3: As soon as you click the Done button, the finalized file is easily exportable to any type of of your devices. Alternatively, it is possible to send it by means of email.
Step 4: Produce a duplicate of any document. It would save you some time and allow you to stay away from troubles as time goes on. Also, your details isn't going to be distributed or viewed by us.