It's simple to complete the accord 126 printable spaces. Our PDF tool can make it almost effortless to prepare any kind of PDF. Down the page are the basic four steps you need to take:
Step 1: The first task would be to pick the orange "Get Form Now" button.
Step 2: Now, you are on the file editing page. You can add content, edit present details, highlight certain words or phrases, place crosses or checks, add images, sign the document, erase unnecessary fields, etc.
The PDF file you wish to fill in will include the next areas: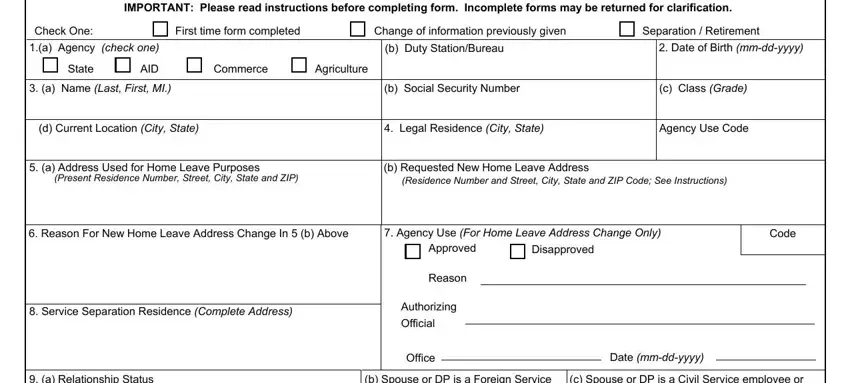 Please fill up the (b) Social Security Number, (c) Present Citizenship, (d) Previous Citizenship, Yes, Marriage, DP Affadavit, Divorce, Death of Spouse or DP, DP Dissolution, (b) Date (mm-dd-yyyy), (c) Place, Name of Dependent, Relationship, Citizenship, and Date of Birth (mm-dd-yyyy) box with the appropriate particulars.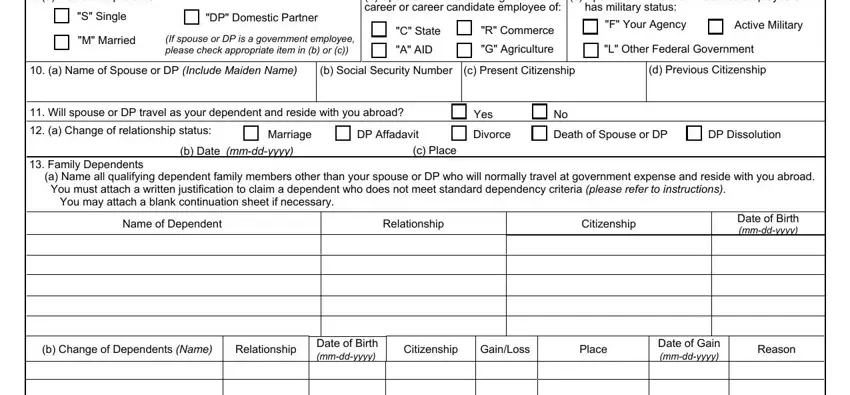 Provide the key particulars in the Office, Signature of Authorizing Official, Date (mm-dd-yyyy), Dependents Approved, Dependents Disapproved, Date (mm-dd-yyyy), (Name, NOTICE: Any willful and material, Date (mm-dd-yyyy), OF-126 07-2010, and WARNING: Disclosure to authorized box.

Step 3: Click the Done button to save your file. Now it is accessible for transfer to your electronic device.
Step 4: Come up with minimally a few copies of your document to keep clear of any kind of future difficulties.