Only a few tasks can be quicker than managing documents making use of our PDF editor. There isn't much you have to do to modify the irs form standards form - just follow these steps in the following order:
Step 1: Select the orange "Get Form Now" button on the website page.
Step 2: After you've entered your irs form standards edit page, you'll discover all functions you can undertake regarding your template at the top menu.
The next segments are included in the PDF template you'll be completing.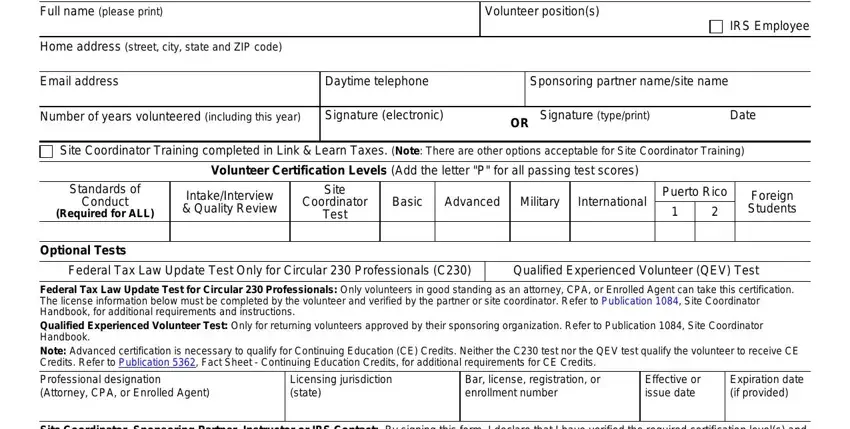 Provide the required details in the Licensingjurisdictionstate, Effectiveorissuedate, Expirationdateifprovided, Signatureelectronic, Signaturetypeprint, Date, Signatureelectronic, Signaturetypeprint, Date, ForContinuingEducationCECreditsONLY, CTECIDnumberifapplicableA, SiteIdentificationNumberSIDNS, ProfessionalStatuscheckonlyonebox, and EnrolledAgentEAAttorney segment.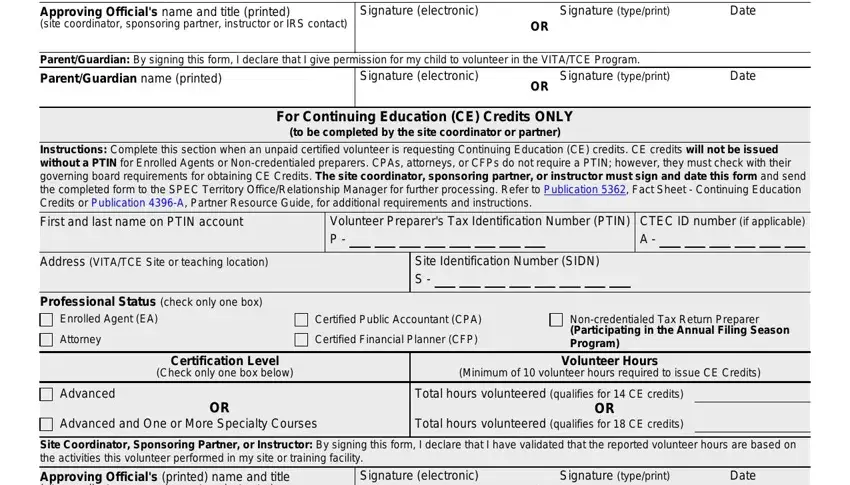 The application will require data to quickly fill up the box CertificationLevel, Checkonlyoneboxbelow, Advanced, Signatureelectronic, Signaturetypeprint, Date, CatalogNumberH, wwwirsgov, and FormRev.

Step 3: Select "Done". Now you may export the PDF form.
Step 4: You can generate copies of your file torefrain from all possible troubles. Don't get worried, we don't publish or watch your details.