The PDF editor will make filling out documents stress-free. It is really convenient to modify the [FORMNAME] form. Follow these actions so that you can accomplish this:
Step 1: Click on the "Get Form Here" button.
Step 2: After you've entered the fdle 40 form editing page you may discover all the functions you'll be able to undertake about your document at the upper menu.
Fill out the particular parts to prepare the document: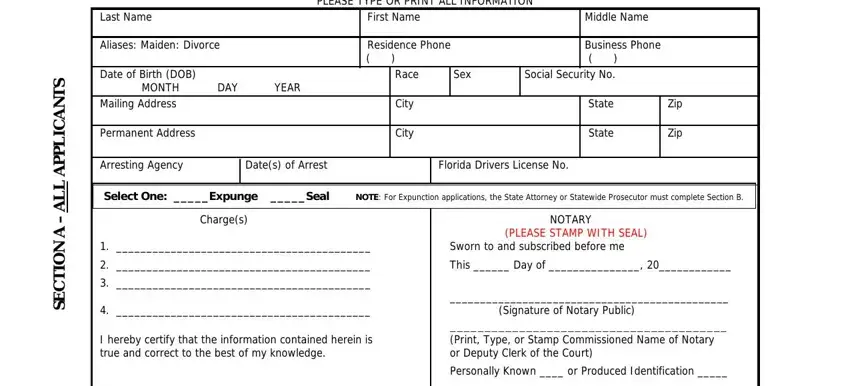 Put the required particulars in the Signature, Date, Type of Identification Produced, State AttorneyStatewide Prosecutor, County, Circuit, Reviewing Officer, Charges Description, Statute Violation Case Number, Action, FOR EXPUNCTION APPLICATIONS ONLY, The abovereferenced case is not, If one of the paragraphs below is, One or more of the charges acts, and OR BECAUSE OF ONE OR MORE OF THE section.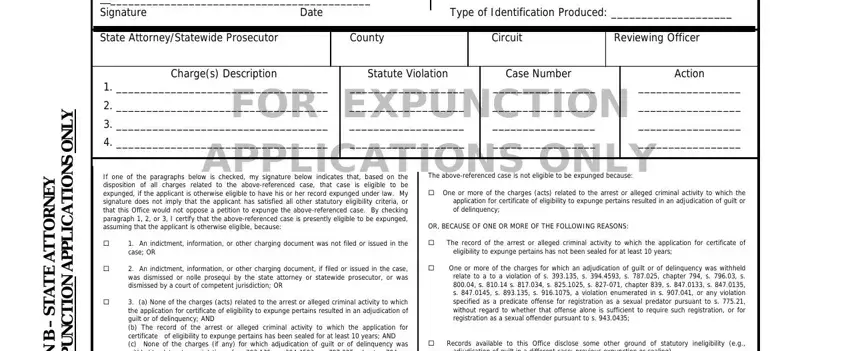 It is vital to write down certain details in the box Name Last First Middle, Aliasaka Name Last First Middle, RACE SEX DOB SOC Birth, Place of, Please mail completed application, Signature of official taking, and Signature of person fingerprinted.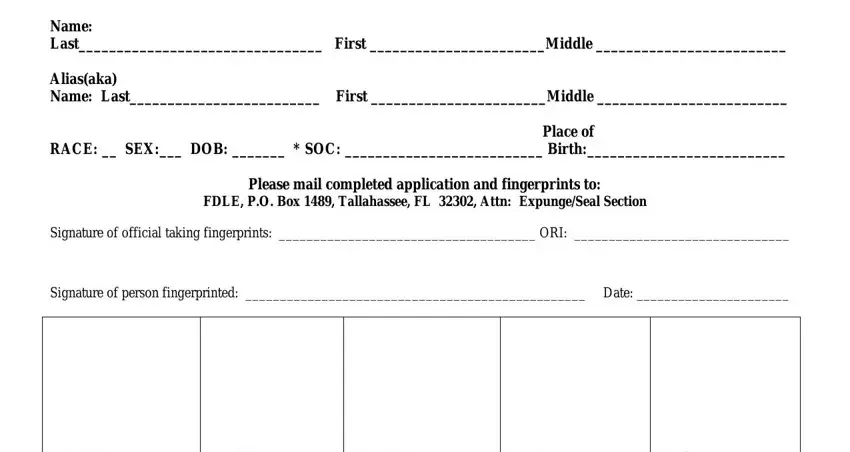 Step 3: Choose the Done button to make certain that your finalized form may be exported to every device you use or mailed to an email you specify.
Step 4: You will need to generate as many duplicates of your document as you can to avoid future complications.