We have applied the hard work of the best computer programmers to make the PDF editor you are about to benefit from. Our application will permit you to prepare the medicare gov form 5510 document with no trouble and don't waste valuable time. Everything you need to undertake is try out the following quick actions.
Step 1: Select the orange "Get Form Now" button on this web page.
Step 2: When you have entered the editing page medicare gov form 5510, you'll be able to notice every one of the actions readily available for your file within the top menu.
For every single area, create the content demanded by the program.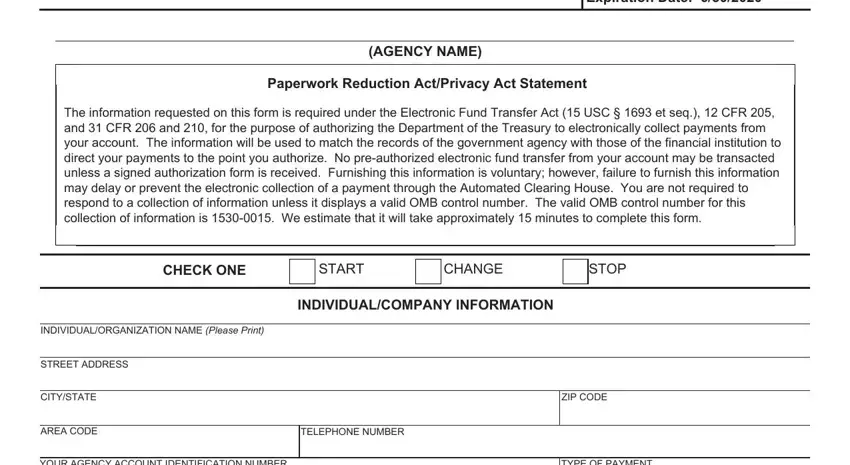 You should enter the crucial data in the INDIVIDUAL, ORGANIZATION NAME, STREET ADDRESS, CITY, STATE AREA CODE, TELEPHONE NUMBER, ZIP CODE, YOUR AGENCY ACCOUNT IDENTIFICATION, TYPE OF PAYMENT, I hereby authorize the initiation, SIGNATURE, DATE, FINANCIAL INSTITUTION INFORMATION, and FINANCIAL INSTITUTION NAME area.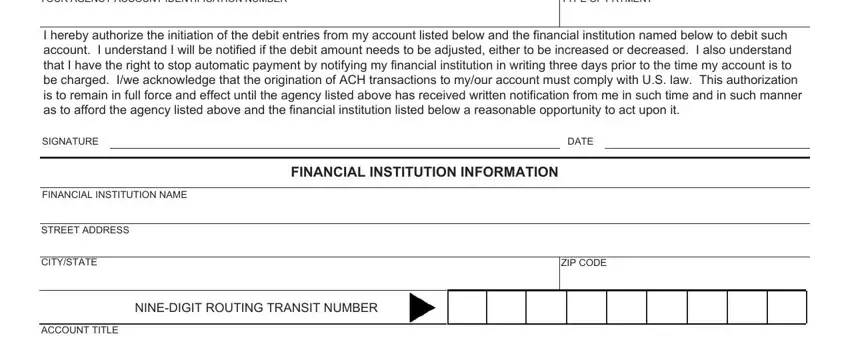 Inside the field referring to FINANCIAL INSTITUTION NAME, STREET ADDRESS, CITY, STATE NINE, DIGIT ROUTING TRANSIT NUMBER, ACCOUNT TITLE, ACCOUNT NUMBER, ZIP CODE, CHECKING, SAVINGS, SIGNATURE AND TITLE OF, AREA CODE, TELEPHONE NUMBER, DATE, DEPARTMENT OF THE TREASURY, PREVIOUS EDITION NOT USABLE, and STANDARD FORM 5510 (REV, you have got to put down some vital details.

Step 3: Choose the "Done" button. Now you can upload your PDF form to your gadget. In addition, you'll be able to deliver it via electronic mail.
Step 4: Produce copies of the document. This will save you from upcoming complications. We do not view or publish the information you have, as a consequence you can relax knowing it's going to be safe.