The filling out the medicare form 5510 is really straightforward. We ensured our PDF editor is not hard to work with and helps complete almost any PDF in no time. Take a look at several steps you'll want to take:
Step 1: First, press the orange button "Get Form Now".
Step 2: After you have entered the medicare form 5510 editing page you may find each of the options you may perform about your document within the upper menu.
Fill out the medicare form 5510 PDF by providing the text required for each individual section.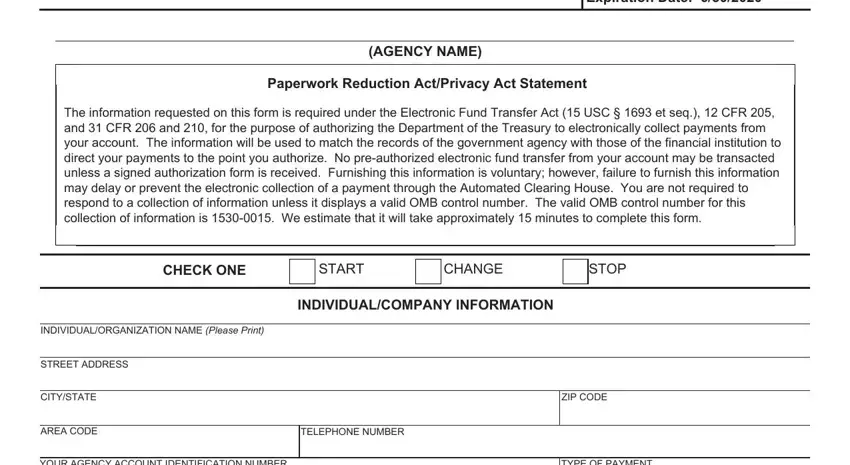 Inside the field YOUR AGENCY ACCOUNT IDENTIFICATION, TYPE OF PAYMENT, I hereby authorize the initiation, SIGNATURE, DATE, FINANCIAL INSTITUTION INFORMATION, FINANCIAL INSTITUTION NAME, STREET ADDRESS, CITYSTATE, NINEDIGIT ROUTING TRANSIT NUMBER, ACCOUNT TITLE, and ZIP CODE provide the details the system requires you to do.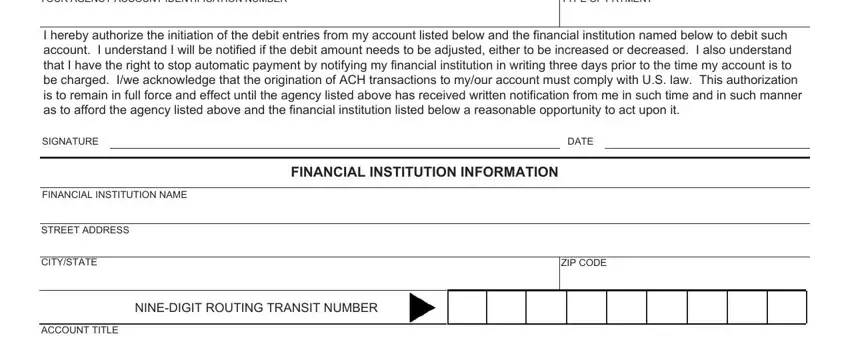 Type in all particulars you need within the field ACCOUNT NUMBER, CHECKING, SAVINGS, SIGNATURE AND TITLE OF, AREA CODETELEPHONE NUMBER, DATE, DEPARTMENT OF THE TREASURY, PREVIOUS EDITION NOT USABLE, and STANDARD FORM REV Prescribed by.

Step 3: Hit the "Done" button. At that moment, you can export the PDF document - upload it to your device or deliver it by means of electronic mail.
Step 4: It can be simpler to keep copies of your document. You can rest easy that we won't share or read your particulars.