Once you open the online editor for PDFs by FormsPal, you can easily fill in or edit E-420 right here and now. In order to make our tool better and more convenient to use, we consistently implement new features, taking into account suggestions coming from our users. With a few simple steps, you may start your PDF journey:
Step 1: Simply hit the "Get Form Button" at the top of this site to see our pdf form editing tool. There you'll find all that is needed to work with your document.
Step 2: As soon as you open the tool, you'll notice the document made ready to be completed. Aside from filling out different blanks, you could also do other sorts of actions with the PDF, such as adding any text, editing the initial textual content, adding graphics, putting your signature on the document, and a lot more.
For you to complete this form, be certain to type in the information you need in each blank field:
1. The E-420 requires certain details to be entered. Ensure that the subsequent blanks are finalized: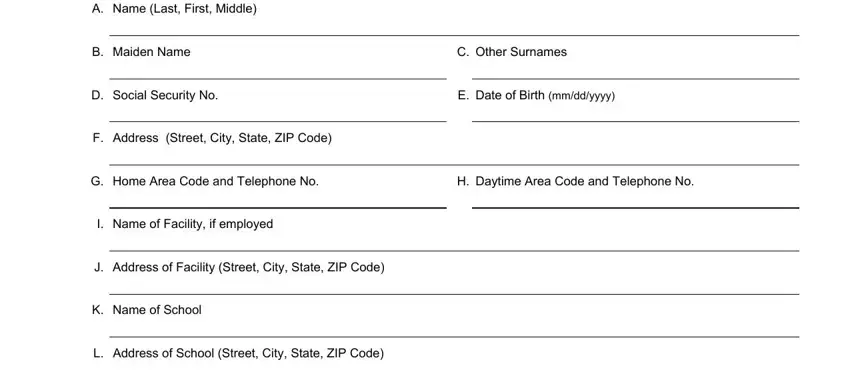 2. After performing the previous part, go to the subsequent part and fill out the essential details in all these fields - M Date Enrolled mmddyyyy, N Signature, O Date mmddyyyy, III Dean or director of the school, P Is the school or college of, Q Has this applicant demonstrated, schools curriculum, Yes, Yes, R Dates Attended School of Nursing, From, S Name of School or College, and T Address Street City State ZIP.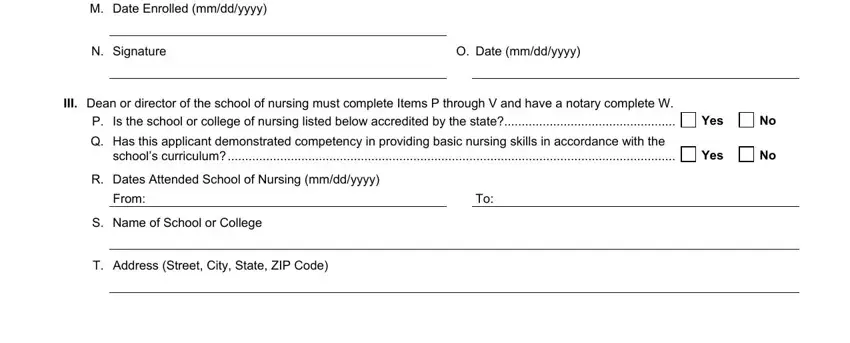 3. This 3rd segment is relatively straightforward, U Signature Dean or Director, V Date, Title, Telephone, Form NATCEP Page, W TO THE STATE OF, COUNTY OF, BEFORE ME the undersigned, known to me to be the person whose, GIVEN under my hand and seal of, day of, notary public in and for, County Texas or, AFFIX NOTARY STAMP, and OR SEAL HERE - every one of these form fields has to be filled in here.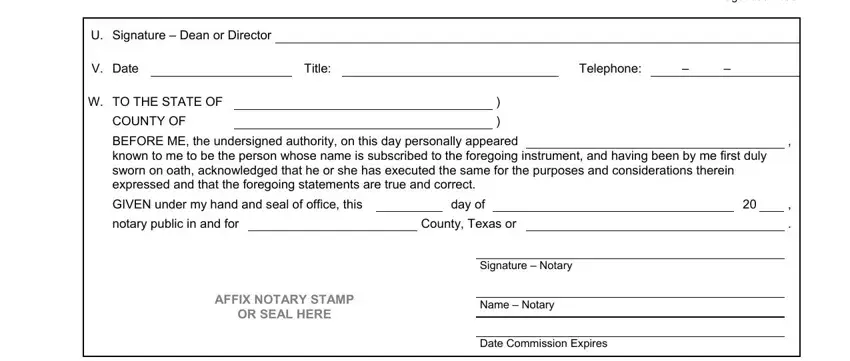 Be really attentive when completing V Date and OR SEAL HERE, since this is where many people make a few mistakes.
Step 3: Make sure that the information is accurate and click "Done" to conclude the task. Right after starting afree trial account at FormsPal, you'll be able to download E-420 or send it through email at once. The file will also be readily available in your personal cabinet with your adjustments. We do not share or sell any information that you use while completing forms at FormsPal.