It is possible to prepare halons easily with our online PDF editor. In order to make our tool better and more convenient to work with, we constantly implement new features, with our users' suggestions in mind. With some easy steps, you may start your PDF editing:
Step 1: First of all, open the editor by pressing the "Get Form Button" at the top of this webpage.
Step 2: Once you launch the editor, there'll be the form made ready to be filled out. Besides filling in different blanks, you might also perform other things with the Document, such as putting on your own text, changing the initial textual content, inserting illustrations or photos, affixing your signature to the PDF, and much more.
This document will require particular details to be filled out, therefore make sure you take your time to type in what's requested:
1. Whenever completing the halons, ensure to complete all needed blank fields in the associated part. This will help to hasten the process, which allows your details to be handled efficiently and properly.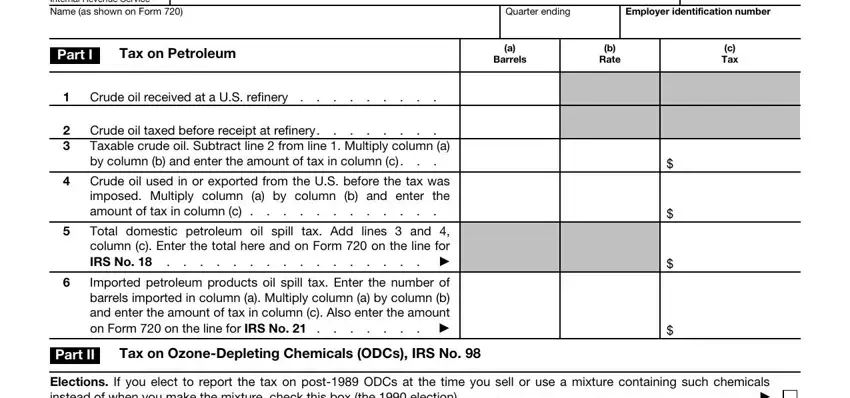 2. Once your current task is complete, take the next step – fill out all of these fields - Elections If you elect to report, ODC, Number of pounds, Tax per pound, Tax multiply column b, see Part II instructions, by column c, Total ozonedepleting chemicals tax, For Privacy Act and Paperwork, Cat No I, and Form Rev with their corresponding information. Make sure to double check that everything has been entered correctly before continuing!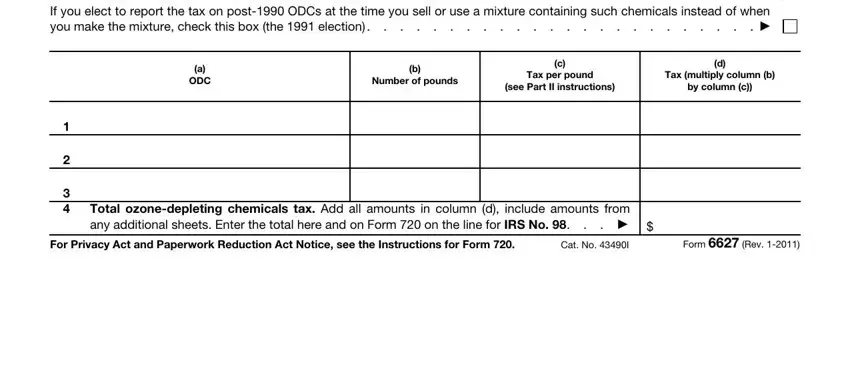 It's simple to get it wrong while filling in your by column c, for that reason ensure that you look again before you decide to send it in.
3. This next step is going to be straightforward - fill out all the fields in Election If you elect to report, Imported product and the, applicable ODC, Number of products, ODC weight of, product, Tax per pound, Entry value, f Tax, see Part III instructions, Total ODC tax on imported products, Part IV, Tax on Floor Stocks of ODCs IRS No, ODC, and Number of pounds to conclude this part.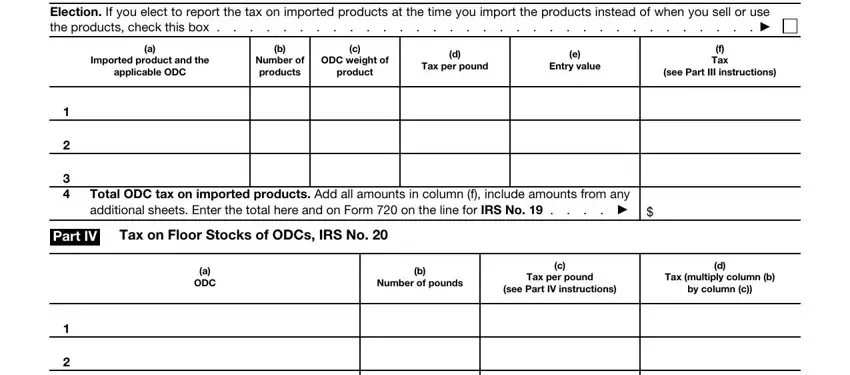 4. The following paragraph needs your involvement in the subsequent places: Total floor stocks tax Add all, and Form Rev. Just be sure you enter all required information to move onward.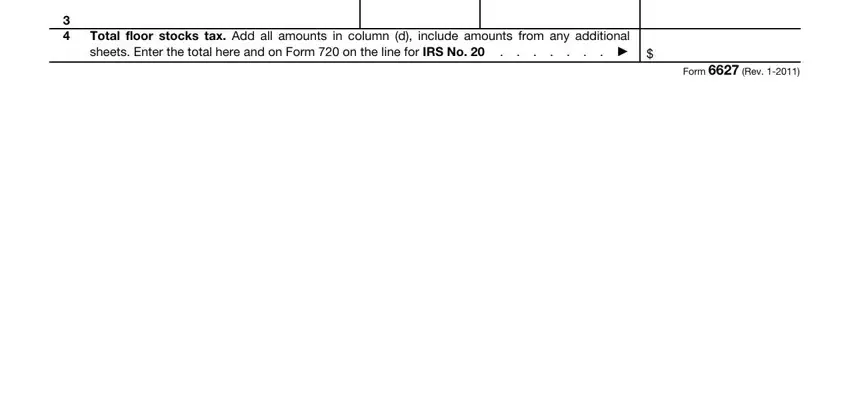 Step 3: Soon after double-checking the entries, press "Done" and you're all set! Right after getting afree trial account with us, you'll be able to download halons or email it right off. The document will also be easily accessible from your personal account with your each and every edit. FormsPal is committed to the privacy of our users; we make sure that all personal information coming through our tool remains secure.