The whole process of filling out the gov is actually comparatively hassle-free. Our team made certain our PDF tool is not difficult to navigate and can help fill out almost any PDF without delay. Explore several steps you need to take:
Step 1: First, choose the orange button "Get Form Now".
Step 2: Once you've got accessed the editing page gov, you should be able to notice all of the options readily available for your form inside the top menu.
Create all of the following sections to complete the form: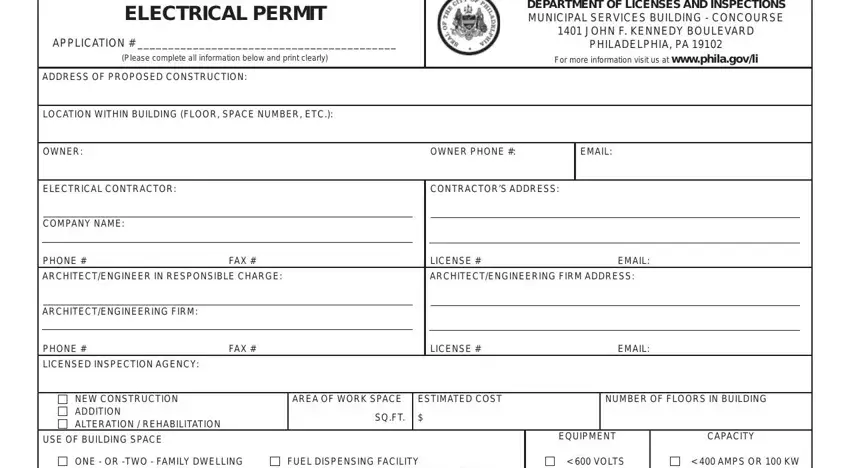 Put the expected information in the ELECTRICAL CONTRACTOR:, AREA OF WORK SPACE SQ, ESTIMATED COST $, # OF FLOORS IN BUILDING, (cid:133) NEW CONSTRUCTION, (cid:133) ONE- OR TWO-FAMILY, EQUIPMENT, (cid:133) < 600 VOLTS (cid:133) >, CAPACITY, (cid:133) < 400 AMPS OR 100 KW, TYPE OF WORK (SELECT ALL THAT, and (cid:133) COMMUNICATIONS SYSTEMS segment.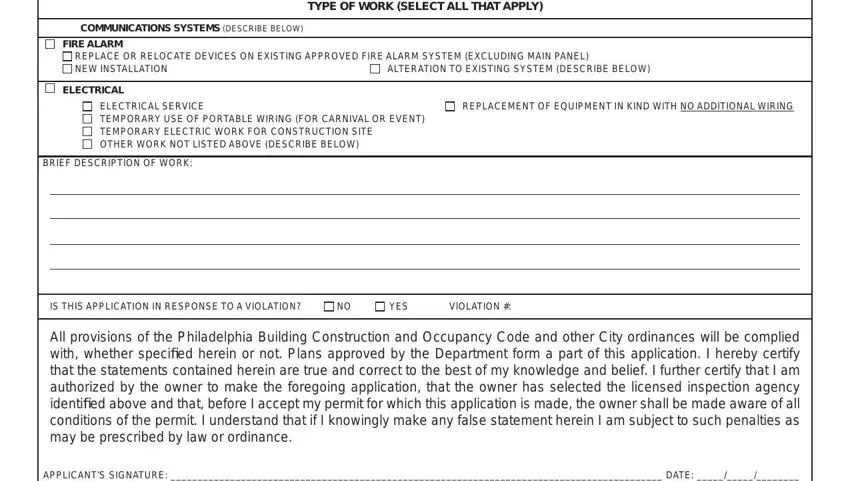 Within the area discussing (cid:133) OTHER WORK NOT LISTED, IS THIS APPLICATION IN RESPONSE TO, and 81-611A, it's essential to note some required particulars.

Step 3: Press the "Done" button. Then, you can transfer your PDF file - download it to your electronic device or forward it by using electronic mail.
Step 4: To avoid all of the problems in the future, try to have as a minimum two or three duplicates of your file.