Working with PDF documents online is surprisingly easy with our PDF tool. Anyone can fill in APR here effortlessly. To maintain our tool on the cutting edge of convenience, we strive to put into operation user-oriented capabilities and improvements regularly. We are always grateful for any feedback - play a pivotal part in revolutionizing PDF editing. To begin your journey, go through these basic steps:
Step 1: Simply click on the "Get Form Button" at the top of this webpage to start up our form editor. Here you'll find all that is necessary to work with your document.
Step 2: As soon as you access the editor, there'll be the form made ready to be filled out. In addition to filling in various fields, you can also do various other actions with the file, that is putting on custom textual content, modifying the initial text, inserting illustrations or photos, placing your signature to the form, and more.
It's straightforward to finish the document using out detailed guide! Here is what you should do:
1. Start completing the APR with a group of essential blanks. Note all of the required information and make sure there is nothing neglected!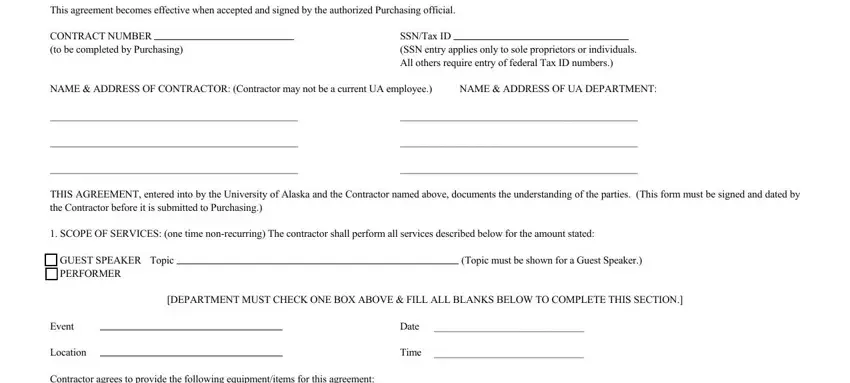 2. Now that the previous segment is completed, it is time to include the necessary details in This agreement becomes effective, By Procurement Officer Signature, and UNIVERSITY OF ALASKA so you're able to move forward to the 3rd part.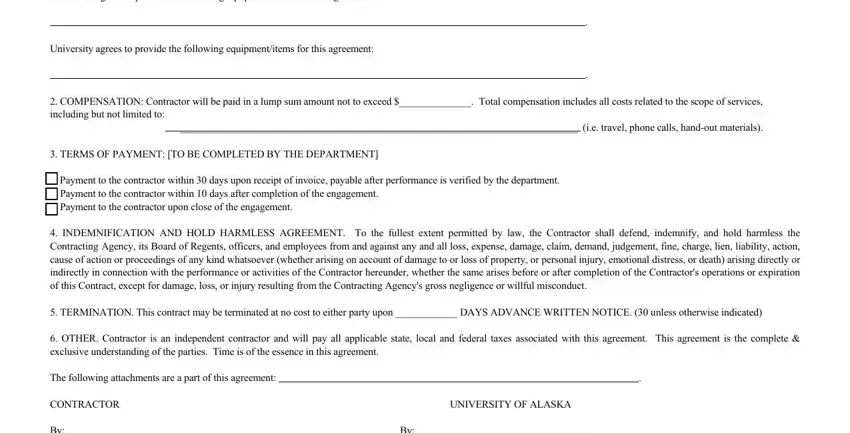 Concerning By Procurement Officer Signature and UNIVERSITY OF ALASKA, make certain you don't make any errors here. Both of these could be the key fields in this PDF.
3. This next part focuses on This agreement becomes effective, By Procurement Officer Signature, Name, Date, Type or Print, Type or Print, Signature, APR, and UNIVERSITY OF ALASKA - complete each one of these blank fields.

Step 3: Before submitting the document, make certain that form fields are filled in properly. As soon as you think it's all good, press "Done." After registering afree trial account here, it will be possible to download APR or send it via email without delay. The PDF form will also be easily accessible from your personal account menu with your each edit. We do not sell or share the information that you enter whenever filling out documents at our site.