When you need to fill out Form Bcs Cd 530, you don't have to install any programs - just try using our PDF tool. In order to make our tool better and easier to work with, we continuously develop new features, taking into consideration feedback coming from our users. Here is what you will want to do to begin:
Step 1: Just click on the "Get Form Button" above on this page to access our form editor. Here you will find all that is needed to work with your file.
Step 2: With our advanced PDF tool, you can actually do more than simply complete blank fields. Express yourself and make your docs appear faultless with customized text put in, or adjust the original input to perfection - all accompanied by the capability to incorporate any photos and sign the document off.
When it comes to fields of this specific form, here's what you should consider:
1. Before anything else, when filling in the Form Bcs Cd 530, start in the page that includes the following fields: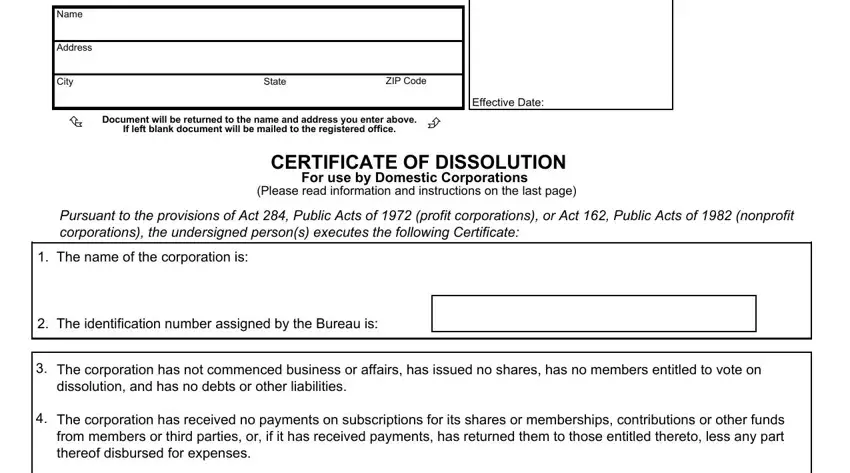 2. Once your current task is complete, take the next step – fill out all of these fields - Signed this day of, Signatures of a majority of the, Signature, Signature, Type or Print Name and Title, Type or Print Name and Title, Signature, Signature, Type or Print Name and Title, Type or Print Name and Title, Signature, Signature, Type or Print Name and Title, and Type or Print Name and Title with their corresponding information. Make sure to double check that everything has been entered correctly before continuing!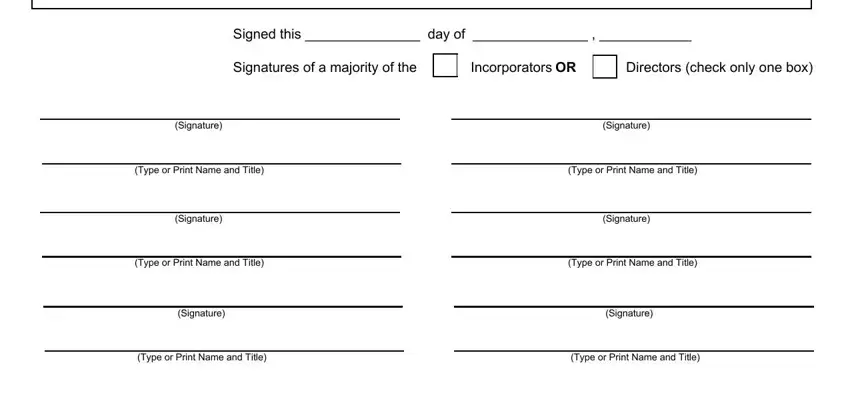 It is possible to get it wrong while completing the Signature, therefore be sure to go through it again prior to when you send it in.
3. This next part is about Name of person or organization, Preparers name and business, INFORMATION AND INSTRUCTIONS, A Certificate of Dissolution, Submit one original of this, Since the document will be, This Certificate is to be used, Item Enter the identification, A tax clearance from the Michigan, and A consent to the dissolution or a - fill out every one of these fields.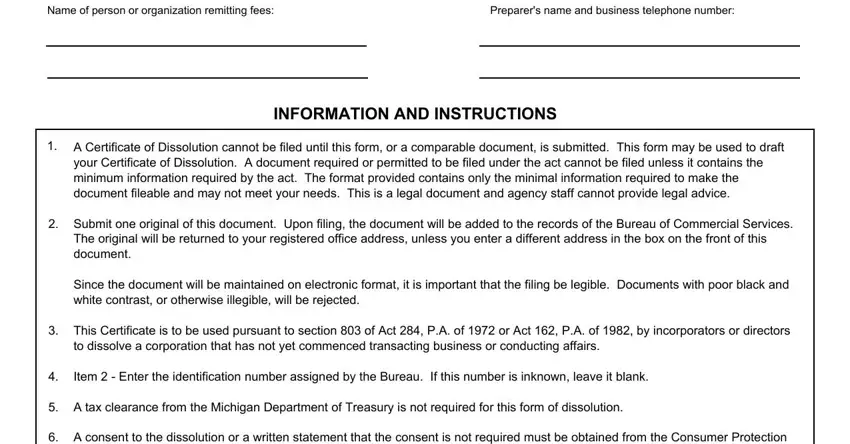 Step 3: Confirm that the information is accurate and press "Done" to conclude the project. Download your Form Bcs Cd 530 once you register at FormsPal for a 7-day free trial. Instantly view the form within your FormsPal cabinet, along with any modifications and adjustments being conveniently kept! With FormsPal, you're able to fill out forms without stressing about data incidents or data entries getting shared. Our secure system makes sure that your personal information is maintained safely.