It won't be hard to fill out BMC-85 making use of our PDF editor. This is how it is possible to rapidly develop your form.
Step 1: Locate the button "Get Form Here" and click it.
Step 2: When you have accessed the BMC-85 editing page you'll be able to see all the options you'll be able to undertake with regards to your template at the top menu.
Type in the requested content in each one area to fill out the PDF BMC-85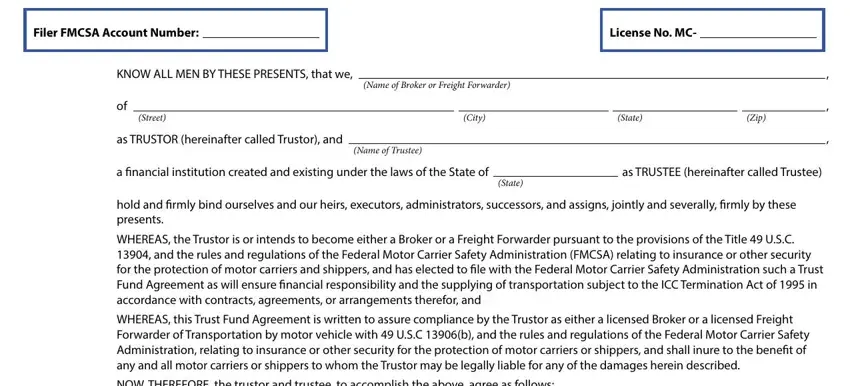 Type in the necessary particulars in reasonable notice and to the FMCSA, This agreement shall be governed, to the extent not inconsistent, and regulations of the FMCSA, This trust fund agreement is, day of, am standard time at the, Trustee shall not be liable for, IN WITNESS WHEREOF the said, day of, TRUSTOR, TRUSTEE, COMPANY NAME, COMPANY NAME, and STREET ADDRESS section.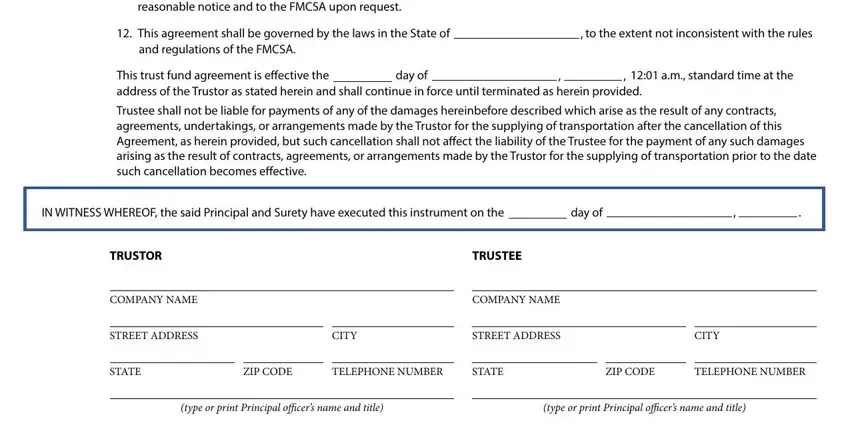 You will have to put down particular particulars inside the area Principal officers signature, Principal officers signature, type or print witnesss name, type or print witnesss name, witnesss signature, witnesss signature, NOTICE OF CANCELLATION, This is to advise that the above, Only financial institutions as, is hereby cancelled as security in, day of, b and CFR effective as of the, day of, of the trustor provided such date, and am standard time at the address.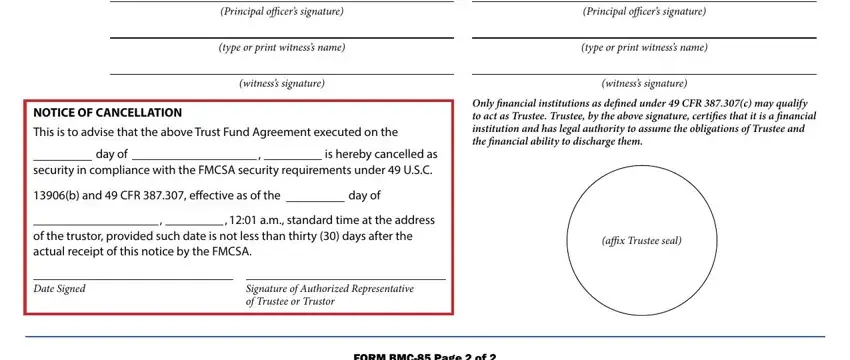 Step 3: As soon as you've hit the Done button, your file is going to be available for transfer to each electronic device or email address you indicate.
Step 4: Create copies of your document - it will help you keep clear of future complications. And don't worry - we cannot publish or see your information.