Only a few tasks are simpler than managing documentation through the PDF editor. There is not much you have to do to edit the CALIFORNIA document - simply follow these steps in the next order:
Step 1: First of all, pick the orange "Get form now" button.
Step 2: Once you've accessed the CALIFORNIA editing page you may discover every one of the actions you may perform relating to your document within the upper menu.
These particular sections will help make up the PDF document: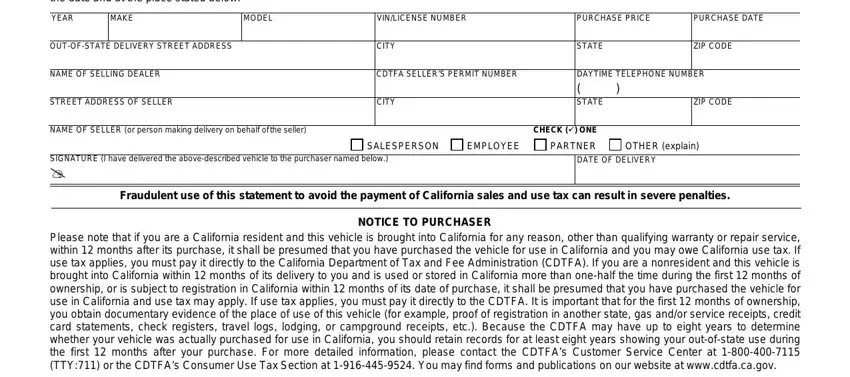 Fill out the DRIVERLICENSENUMBER, STATE, PURCHASERSSIGNATURE, DATE, NOTARYSTATEMENT, DAYTIMETELEPHONENUMBER, aNotaryPublicinandfortheCountyof, date, beforeme, county, Stateof, notaryname, state, sellerorsellersagent, and and fields with any data that will be asked by the software.

Step 3: After you have selected the Done button, your document should be ready for transfer to each gadget or email address you identify.
Step 4: To prevent possible forthcoming challenges, be sure to get a minimum of several copies of every document.