Our top level web programmers have worked together to design the PDF editor that you're going to go with. The following software enables you to fill out medicaid florida application files promptly and conveniently. This is everything you need to undertake.
Step 1: The following web page includes an orange button stating "Get Form Now". Press it.
Step 2: As soon as you've entered the editing page medicaid florida application, you will be able to find every one of the functions available for your form at the top menu.
The PDF file you desire to prepare will include the next sections: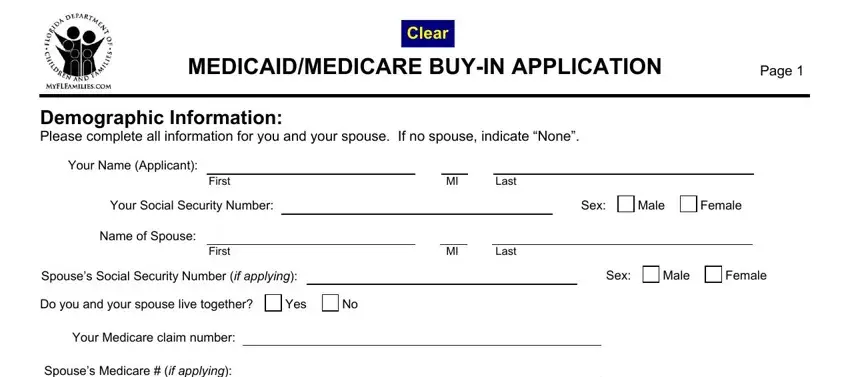 Within the segment Number, Street, Apt #, City, Zip Code, Telephone #, Relationship of Contact Person to, Yes, You, Spouse, Date Stamp: (Official DCF use only), Are you a U, Spouse:, Spouse (if applying), and Yes write down the particulars that the program demands you to do.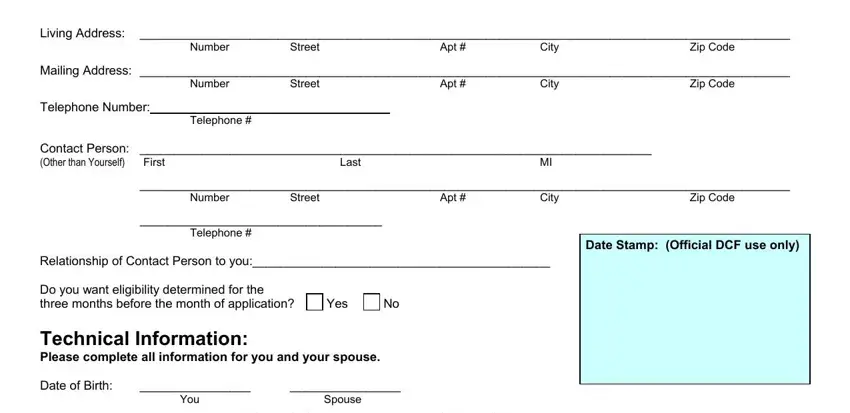 Note the important information while you're within the Do you and/or spouse have any, and CF-ES 2282 segment.

You'll have to define the rights and responsibilities of every party in paragraph TYPE, CASH, NAME OF BANK/, FINANCIAL INSTITUTION, SAVINGS ACCOUNT, CHECKING ACCOUNT, CAR, Make/Model/Year:, HOMESTEAD, OTHER PROPERTY, TRUST FUND, STOCKS/BONDS, TAX SHELTERED ACCOUNTS, LIFE INSURANCE, and KEOGH PLAN.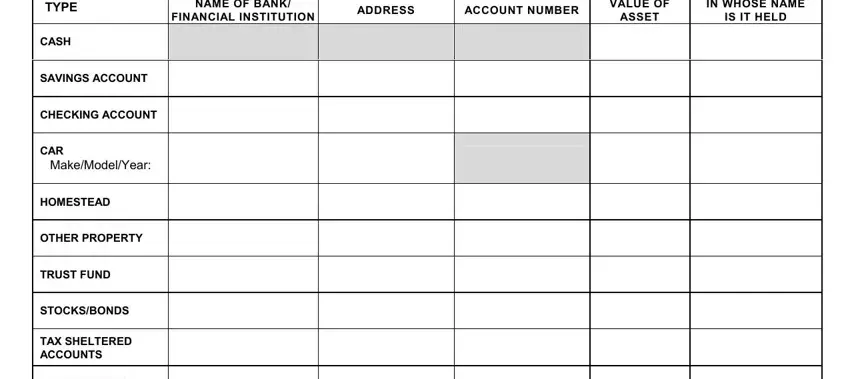 Fill out the document by reading the next sections: Income Information: Please, Applicant, Yes, Gross Amount Earned Monthly, Do you or your spouse work for, Applicant, Yes, Gross Amount Earned Monthly, Spouse, Yes, Spouse, Yes, Gross Amount Earned Monthly, Gross Amount Earned Monthly, and o you or your spouse receive.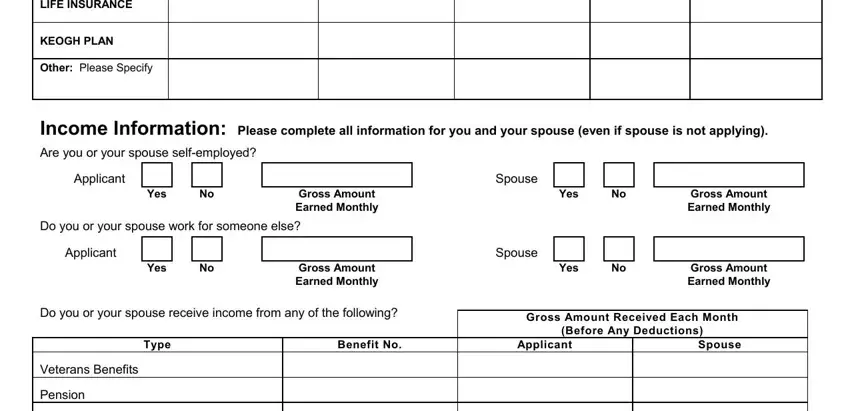 Step 3: Hit the button "Done". Your PDF document may be exported. You can easily upload it to your pc or send it by email.
Step 4: In avoiding possible forthcoming problems, it's always advisable to hold around several duplicates of every single document.