The procedure of filling in the attorney issued witness subpoena virginia is very uncomplicated. We made certain our tool is not difficult to work with and can help prepare any PDF very quickly. Read about the four simple steps you have to follow:
Step 1: To start with, select the orange "Get form now" button.
Step 2: After you have accessed your attorney issued witness subpoena virginia edit page, you will notice all options it is possible to take regarding your template within the upper menu.
All of these areas are contained in the PDF document you'll be completing.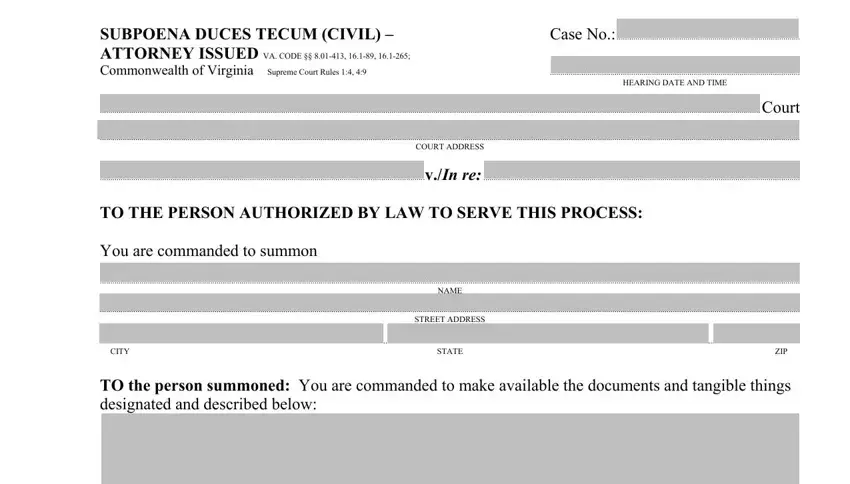 Fill out the LOCATION, DATE AND TIME, PARTY NAME, NAME OF ATTORNEY, OFFICE ADDRESS, OFFICE ADDRESS, VIRGINIA STATE BAR NUMBER, TELEPHONE NUMBER OF ATTORNEY, FACSIMILE NUMBER OF ATTORNEY, DATE ISSUED, SIGNATURE OF ATTORNEY, RETURN OF SERVICE (see page two of, and FORM DC, 498 (MASTER fields with any details that is requested by the software.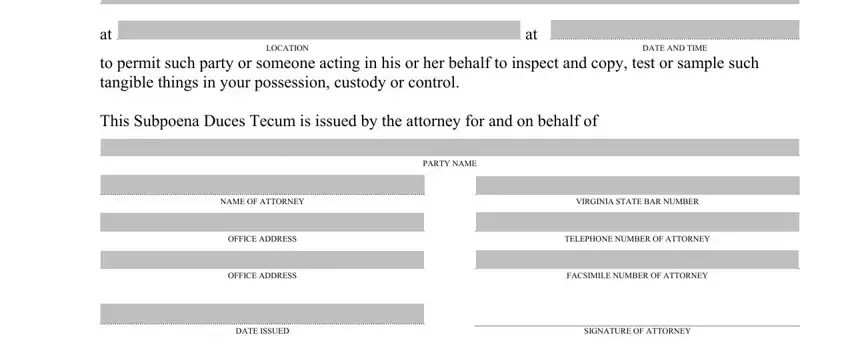 Describe the crucial details in the proof of service in accordance, PERSONAL SERVICE, Tel, Being unable to make personal, Delivered to family member (not, address listed above, and NOT FOUND field.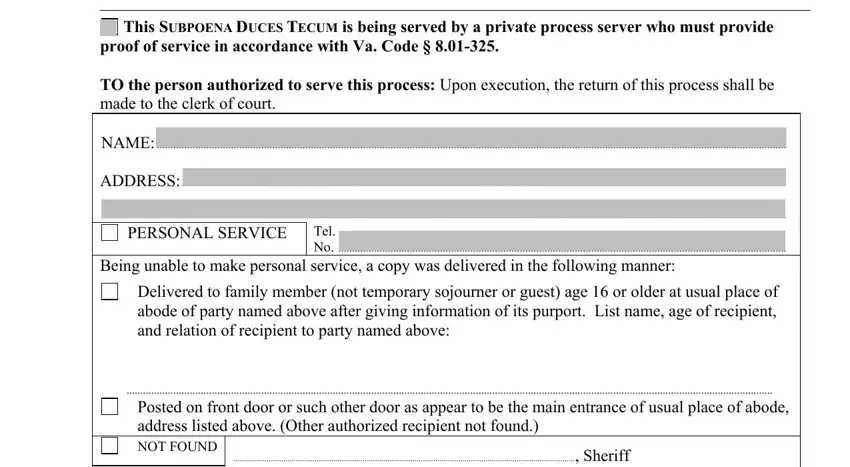 The CERTIFICATE OF COUNSEL, that a copy of the foregoing, DELIVERY METHOD, NOTICE: Upon receipt of the, FORM DC, 498 (MASTER, and SIGNATURE OF ATTORNEY area is where either side can describe their rights and obligations.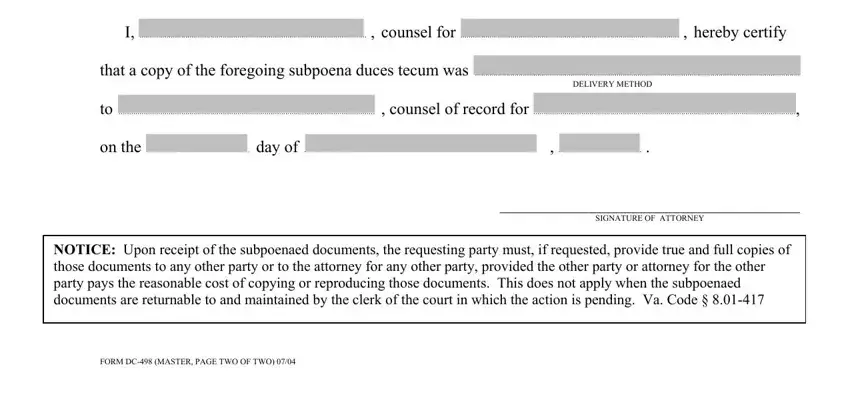 Step 3: Click the button "Done". Your PDF file may be transferred. It is possible to save it to your laptop or email it.
Step 4: Produce copies of the document. This may protect you from future issues. We don't view or reveal your information, thus be assured it is secure.