Completing the Form Dhec 2738 document is a breeze using our PDF editor. Stick to these particular steps to create the document straight away.
Step 1: Choose the "Get Form Now" button to get going.
Step 2: After you've accessed the Form Dhec 2738 editing page you can notice every one of the actions you can use relating to your file within the top menu.
Type in the details requested by the application to create the file.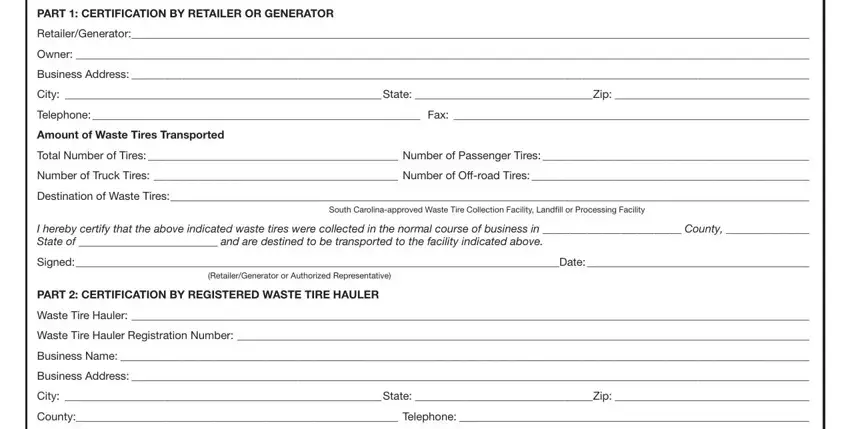 Include the required details in the StorageAddressofUsedTires, CityStateZip, SignedDate, OwnerOperator, BusinessAddress, CityStateZip, CountyTelephone, SCPermitNumberifapplicable, AmountofWasteTiresReceived, SignedDate, ContinuityCheck, Approximately, PassengerTireslbseach, CommercialTireslbseach, and MixLoadofTireslbsaverage section.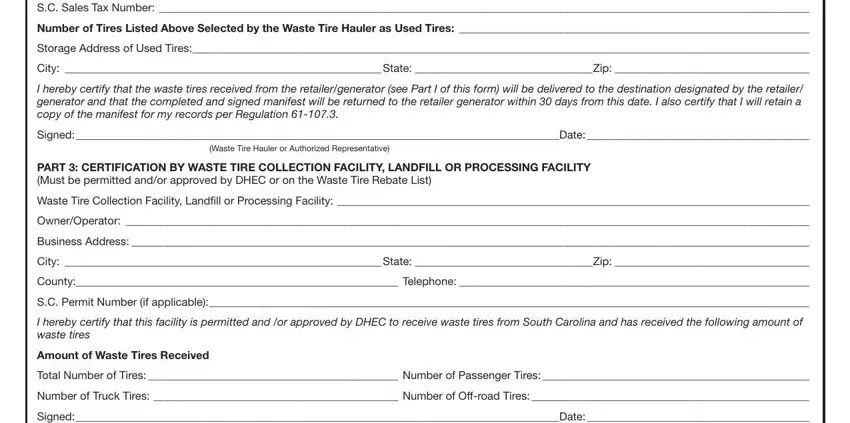 Step 3: Click the Done button to assure that your finished document could be transferred to every gadget you prefer or sent to an email you specify.
Step 4: Be sure to stay clear of possible future complications by producing at least a pair of duplicates of the form.