Our top level developers worked hard to obtain the PDF editor we are now proud to deliver to you. The software will allow you to instantly complete Form F 20483 and can save precious time. You just have to comply with this specific guideline.
Step 1: To get started, choose the orange button "Get Form Now".
Step 2: It's now possible to modify your Form F 20483. Our multifunctional toolbar makes it possible to add, delete, adapt, and highlight content material or conduct other commands.
All of the following areas will make up your PDF file: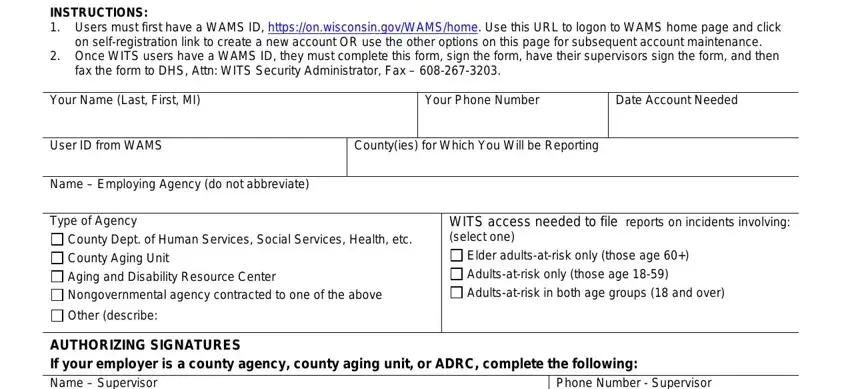 Complete the Date, Signed Phone, Number, County, Supervisor WITS, Account, Deactivation, Date Date, Signed and Date, Signed field using the data requested by the software.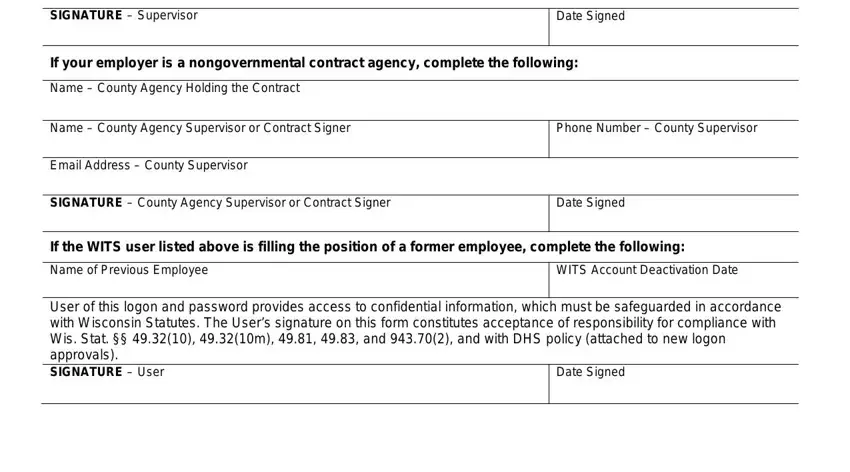 Step 3: Choose "Done". You can now export the PDF document.
Step 4: It can be more convenient to create copies of your document. You can rest assured that we won't display or check out your information.