We were building the PDF editor having the idea of making it as effortless to apply as possible. This is why the process of managing the california form fl 160 will likely to be simple use these particular steps:
Step 1: Hit the button "Get form here" to open it.
Step 2: After you've accessed the editing page california form fl 160, you should be able to find each of the options readily available for your form in the top menu.
In order to complete the template, provide the details the program will require you to for each of the next segments: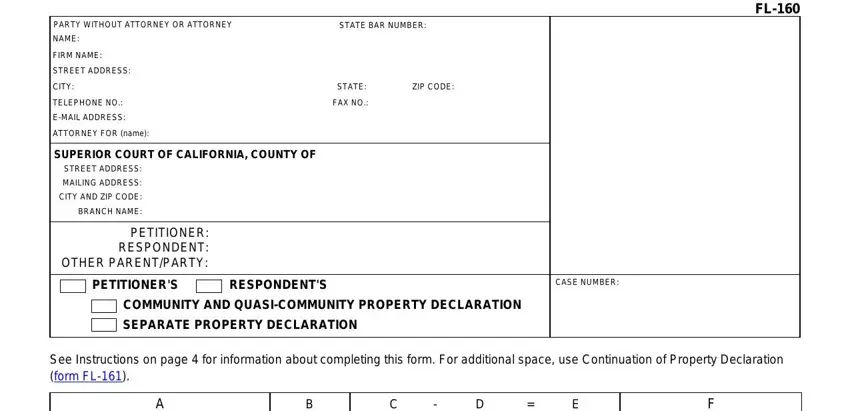 Put down the data in the PETITIONERRESPONDENT, REALESTATE, JEWELRYANTIQUESART, COINCOLLECTIONSetc, VEHICLESBOATSTRAILERS, SAVINGSACCOUNTS, and CHECKINGACCOUNTS area.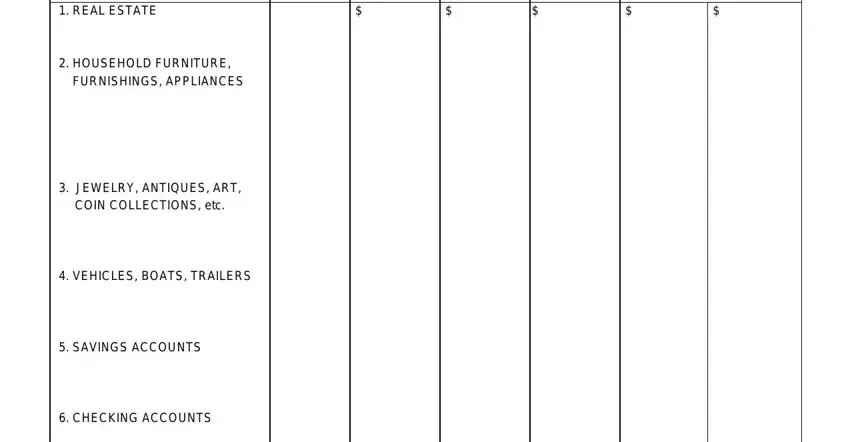 You should identify the fundamental particulars in the CHECKINGACCOUNTS, PROPERTYDECLARATION, FamilyLaw, Pageof, and FamilyCodewwwcourtscagov box.

Through section CREDITUNIONOTHER, DEPOSITORYACCOUNTS, PETITIONERRESPONDENT, CASH, TAXREFUND, STOCKSBONDSSECURED, NOTESMUTUALFUNDS, and RETIREMENTANDPENSIONS, indicate the rights and responsibilities.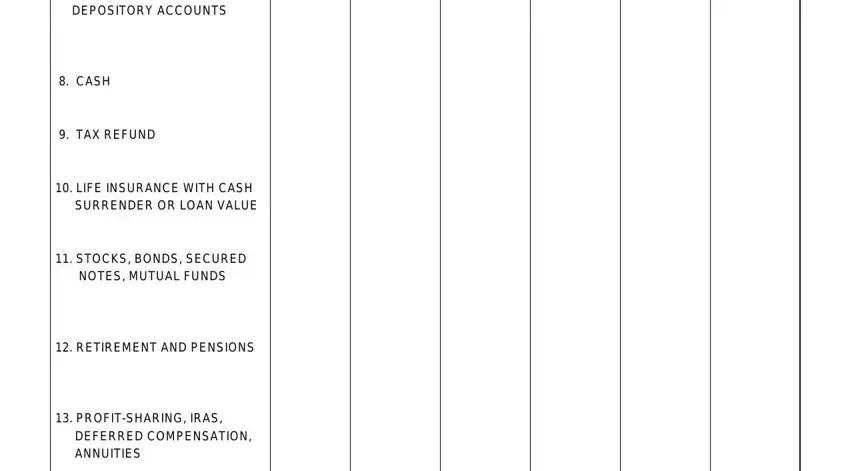 Terminate by reading the following areas and filling them out as required: PROFITSHARINGIRAS, DEFERREDCOMPENSATIONANNUITIES, ACCOUNTSRECEIVABLE, UNSECUREDNOTES, PARTNERSHIPOTHERBUSINESSINTERESTS, OTHERASSETS, ASSETSFROMCONTINUATION, and SHEET.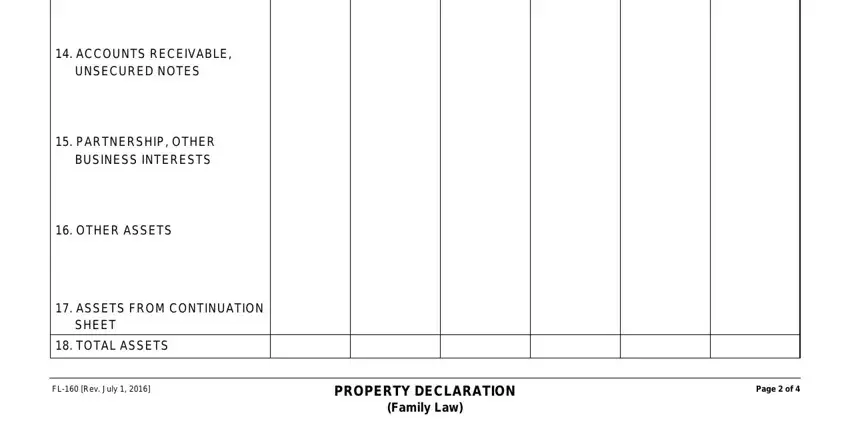 Step 3: Select "Done". You can now export the PDF form.
Step 4: Make a copy of any file. It would save you time and make it easier to remain away from problems later on. By the way, your details isn't going to be used or analyzed by us.