Only a few things are quicker than filling out forms through our PDF editor. There isn't much you need to do to update the form fl 100 document - merely adopt these measures in the next order:
Step 1: Pick the button "Get Form Here".
Step 2: Once you've entered the form fl 100 editing page you'll be able to notice all of the functions you can carry out relating to your document in the top menu.
Enter the data required by the program to prepare the form.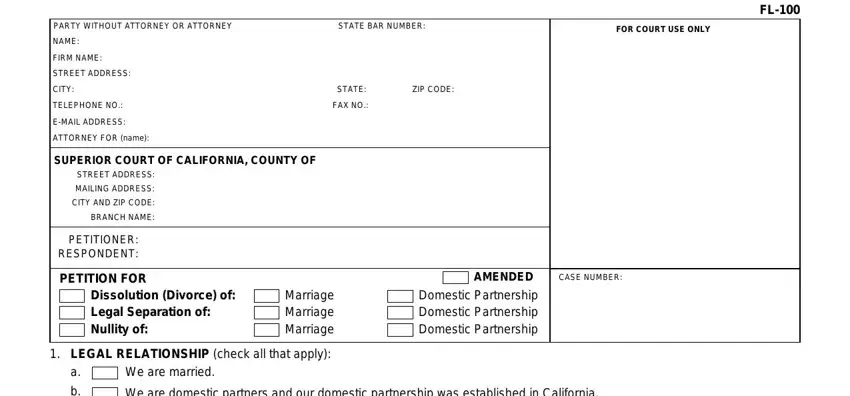 Write the data in Respondent, Respondentlivesinspecify, STATISTICALFACTSa, Dateofseparationspecify, Months, Years, Years, Months, MINORCHILDRENab, Birthdate, Age, continuedonAttachmentb, and achildwhoisnotyetborn.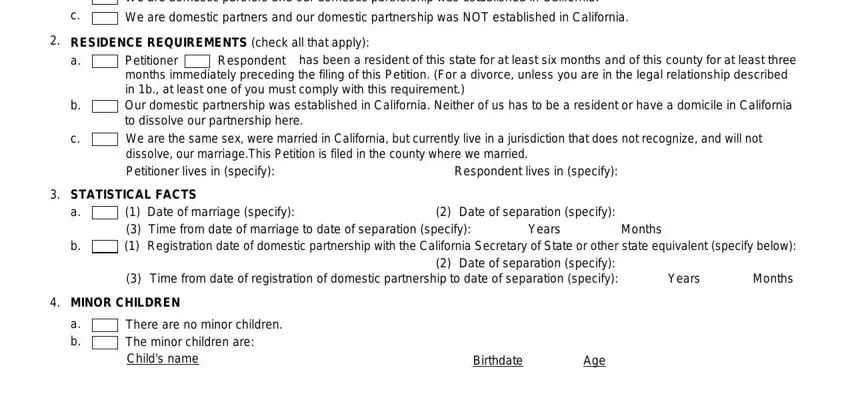 The program will require for extra info with a purpose to effortlessly fill out the field PETITIONMARRIAGEDOMESTICPARTNERSHIP, FamilyLaw, Pageof, and FamilyCodewwwcourtscagov.

In the section PETITIONERRESPONDENT, LEGALGROUNDSFamilyCodesections, CASENUMBER, irreconcilabledifferences, bigamy, incest, fraud, force, physicalincapacity, abc, Petitioner, Respondent, Joint, Other, and formFLformFLD, identify the rights and responsibilities.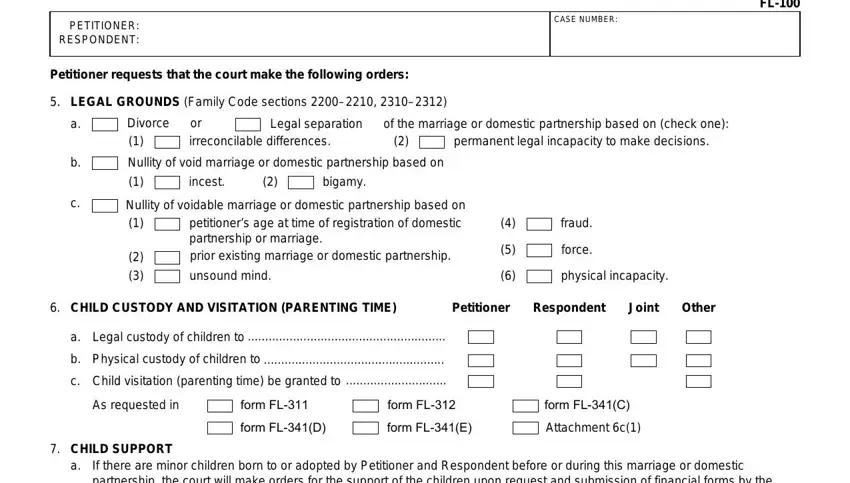 Terminate by reviewing the following fields and filling them out as required: bcd, formFLformFLD, formFLformFLE, formFLCAttachmentc, CHILDSUPPORT, Otherspecify, SPOUSALORDOMESTICPARTNERSUPPORTabcd, Petitioner, Petitioner, Respondent, Respondent, Petitioner, Respondent, SEPARATEPROPERTY, and PropertyDeclarationform.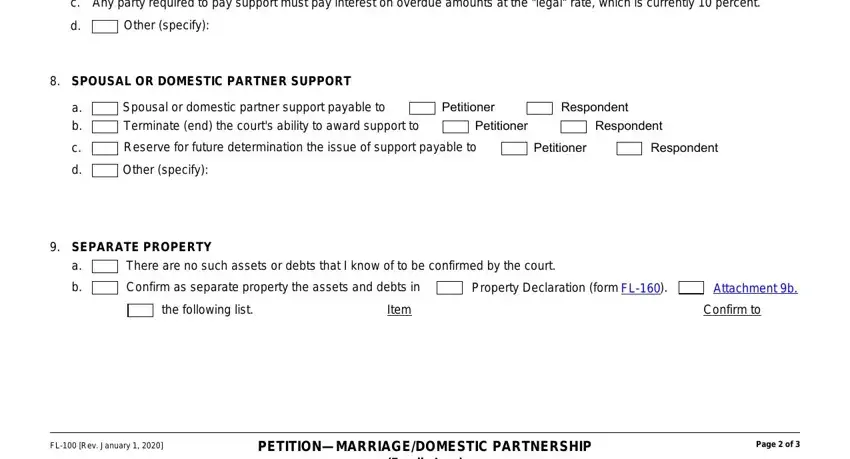 Step 3: In case you are done, choose the "Done" button to upload the PDF document.
Step 4: Have minimally a couple of copies of your file to keep clear of any kind of forthcoming troubles.